6 Ways to Save While Visiting Our National Parks
Even if you can't make it to a park to celebrate Earth Day this week, any time is a great time to visit our national parks — and there are always plenty of ways to save.
There are few places as majestic as America's national parks, from the grandeur of the Grand Canyon to the wonders of Yellowstone to the serenity of the Smoky Mountains. And nature won't cost you much if you're equipped with a few tips on how to minimize the expenses of enjoying the nation's great parks and historical sites.
Visit America's National Parks for Free
Not every national park charges an entrance fee, and among those that don't are the Great Smoky Mountains National Park, Voyageurs National Park in Minnesota, Biscayne National Park near Miami, and the National Park of American Samoa. The U.S. Park Service has many other properties beyond the best-known national parks, too, and of these 397 sites, only 139 charge fees. From the Blue Ridge Parkway to the Fire Island National Seashore to the Nez Perce National Historical Park, there are hundreds of sites that can be enjoyed for free.
Also, there are several days a year when the Park Service waives entrance fees across the board. The remaining free entry days in 2015 are August 25 (National Park Service Birthday), September 26 (National Public Lands Day), and November 11 (Veterans Day).
Save on Admission
Of the nation's designated national parks, 58 charge entrance fees per car, which range from $10 to $25, with Yellowstone being the more expensive (though you will also receive admittance to the Grand Teton National Park). Because admission is per car and not per person, the first tip for saving money in visiting our national parks is to carpool.
Not able to visit during the above free times, or perhaps you just don't want to wait that long? Fear not! There are other ways to trim your costs. First, if you're planning to visit a lot of national parks this year, for $80, the America the Beautiful Pass offers access for a carload of four (plus as many children under 16 as you can manage) to any National Park, wildlife refuge, or national forest, and lands managed by the U.S. Fish and Wildlife Service, Bureau of Land Management, and Bureau of Reclamation.
Perhaps you are a senior citizen, aged 62 or older. For $10, invest in a Senior Pass that's good for a lifetime of visits to any national park and entitles cardholders to a number of discounts. It's also good for a card load of four, plus children enter for free. And for those who are permanently disabled and handicapped, the NPS offers the Access Pass free of charge. This pass is good for lifetime free access to the above-mentioned sites.
Volunteer
Have time on your hands and want to contribute to keep our national parks pristine? Volunteers to the NPS receive a free pass after compiling 500 hours of volunteer work for the NPS or other agencies covered by the America the Beautiful Pass. Or, if you plan to visit a park as part of an official educational group, many parks will offer an educational entrance fee waiver, though it must be applied for in advance.
Stay on a Budget
Of course, entrance fees are just a small part of the total cost of visiting our national parks. Lodging, for example, can put a much larger dent in your wallet. There are several strategies to save money on your stays:
Firstly, consider visiting in the off-season. With less crowding and greater room availability, visitors can not only enjoy the peace of nature, but also appreciate peace of mind in not having overpaid for the visit.
Visitors should also contact the local tourism bureau, which promotes a number of special offers on lodging. AAA also offers discounts on lodging, meals, and entertainment like horseback riding, rafting, or snowmobiling. And of course, check in with DealNews for hotel deals.
If you'd rather rough it a little bit, camping in our national parks is an alternative to hotels, hostels, and lodges. Some parks, like Yosemite, even offer tent accommodations. Curry Village offers canvas tent cabins with central shower facilities and restrooms, and bear-proof storage lockers. (Yes, you have to be comfortable with sleeping in a tent in bear country.)
Perhaps you're on a really tight budget, but don't feel that in touch with nature; consider staying at a nearby hostel. Offering dormitory-type housing with shared baths and kitchen privileges, stays at hostels not only save you money, but often facilitate camaraderie that you would otherwise not find at a lodge or hotel.
Find Cheap Eats
Assuming that your stash of s'mores will dissipate — by bear or otherwise — and that you don't know which berries are poisonous, you must consider the cost of food for your foray into the wilderness. Staying at a hostel with a kitchen or renting a cabin with cooking facilities makes for an economical way to enjoy your vacation, especially with family.
Getting Where You're Going
Finally, addressing the cost of transportation: seriously consider renting a convertible when touring majestic parks like the Cascades National Park or Big Bend. With an open roof, it's amazing how in touch with the countryside you'll feel with a panoramic view. Regardless of the type of car you use, there are a number of car rental deals (like this one from Hotwire) that can help you travel and take in the sights frugally.
Our nation's most beautiful and historically relevant parks have been maintained for the enjoyment and edification of all. Don't let a few dollars stand between you and the opportunity to explore the Carlsbad Caverns, the Great Sand Dunes, the Everglades, or Acadia National Park, sites that truly exemplify the description America, The Beautiful.
---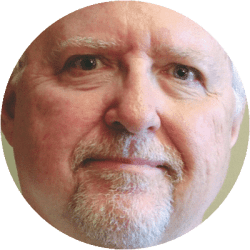 Contributing Writer
Tom Barlow is a freelance journalist specializing in lifestyle and consumer issues. In addition to DealNews, his writing has appeared on many websites, including Forbes.com and Aol's DailyFinance.com.
DealNews may be compensated by companies mentioned in this article. Please note that, although prices sometimes fluctuate or expire unexpectedly, all products and deals mentioned in this feature were available at the lowest total price we could find at the time of publication (unless otherwise specified).