Seagate Hard Drives Are Cheaper But Less Reliable Than Hitachi & WD Storage
A study reveals the average failure rates of three major hard drive manufacturers. Of the lot Seagate storage failed 25% of the time.
We've all been there. The blue (or black) screen of death followed by that sinking feeling knowing we haven't turned Time Machine on in weeks. And then there's the inevitable dread of having to replace an internal hard drive, and/or actually start using that old external setup (for real this time).
But before you go buying a new hard drive, you should know that not all storage is created equal — and we don't just mean disk space. Backblaze, a cloud storage company, pitted three major hard drive manufacturers against each other and found that Hitachi and Western Digital hard drives failed less often than Seagate's, which were fallible up to 25% of the time. What's more, our own research suggests that you're actually more likely to find a deal on a Seagate hard drive. Read on for our take on the study's results, and what effect they should have on your hard drive buying habits.
Hitachi Hard Drives Are Consistently Reliable
Backblaze tested more than 26,000 hard drives of varying capacities from each of the three manufacturers, calculating the annual failure rates for each drive. The company defined this rate as "the average number of failures you can expect running one drive for a year," with a "failure" occurring anytime a drive had to be replaced.
In the end, Hitachi came out on top, with each of its tested drives maintaining an annual failure rate of under 2%. Western Digital also performed admirably, with its drives coming in at under 4%. Seagate, however, proved to be shockingly inconsistent: Seagate drives saw annual failure rates ranging from under 4% to just over 25% for its Barracuda 7200 1.5TB model.
You're More Likely to Get a Deal on a Seagate Hard Drive
In the past 12 months, 28% of the Hitachi hard drive deals we listed were hot enough to be marked Editors' Choice, as opposed to 25% of Seagate drives and 21% of Western Digital drives. That percentage is slightly misleading, though; we saw nearly eight times as many Seagate deals as we did Hitachi deals. We also saw seven times more Western Digital deals than Hitachi deals. Therefore, if you're in the market for a cheap hard drive, you're a lot more likely to stumble across a deal for one made by Seagate or Western Digital.
Applying this data to the info from the study above, the best reliable, affordable hard drive is probably a Western Digital 1TB or 3TB drive. Although WD enjoys the lowest percentage of Editors' Choice deals among the three companies, you're a lot more likely to see a deal for one of these drives than one made by Hitachi. Also, these drives have an annual failure rate of about 3% to 4%, a far cry from the 25% failure rate of Seagate's 1.5TB drives. That said, if the results of the Backblaze study have you convinced that Hitachi is the only way to go, then you should definitely set up an email alert so you don't miss a deal on one of those drives.
Readers, do you agree with the results of this study? Do you swear by your Seagate? Have you only bought Hitachi? Stand up for your HDD brand of choice in the comments below!
---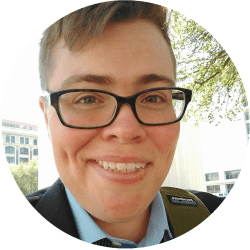 Former Senior Blog Editor
Michael added the finishing touches to most of the Blog articles on DealNews. His work has appeared on sites like Lifehacker, the Huffington Post, and MSN Money. See him rant about video games by following him on Twitter
@ThatBonebright
.
DealNews may be compensated by companies mentioned in this article. Please note that, although prices sometimes fluctuate or expire unexpectedly, all products and deals mentioned in this feature were available at the lowest total price we could find at the time of publication (unless otherwise specified).