Save on Groceries This Summer With a Home Garden
A modest investment in seeds, soil, and time can provide you with fresh produce throughout the growing season.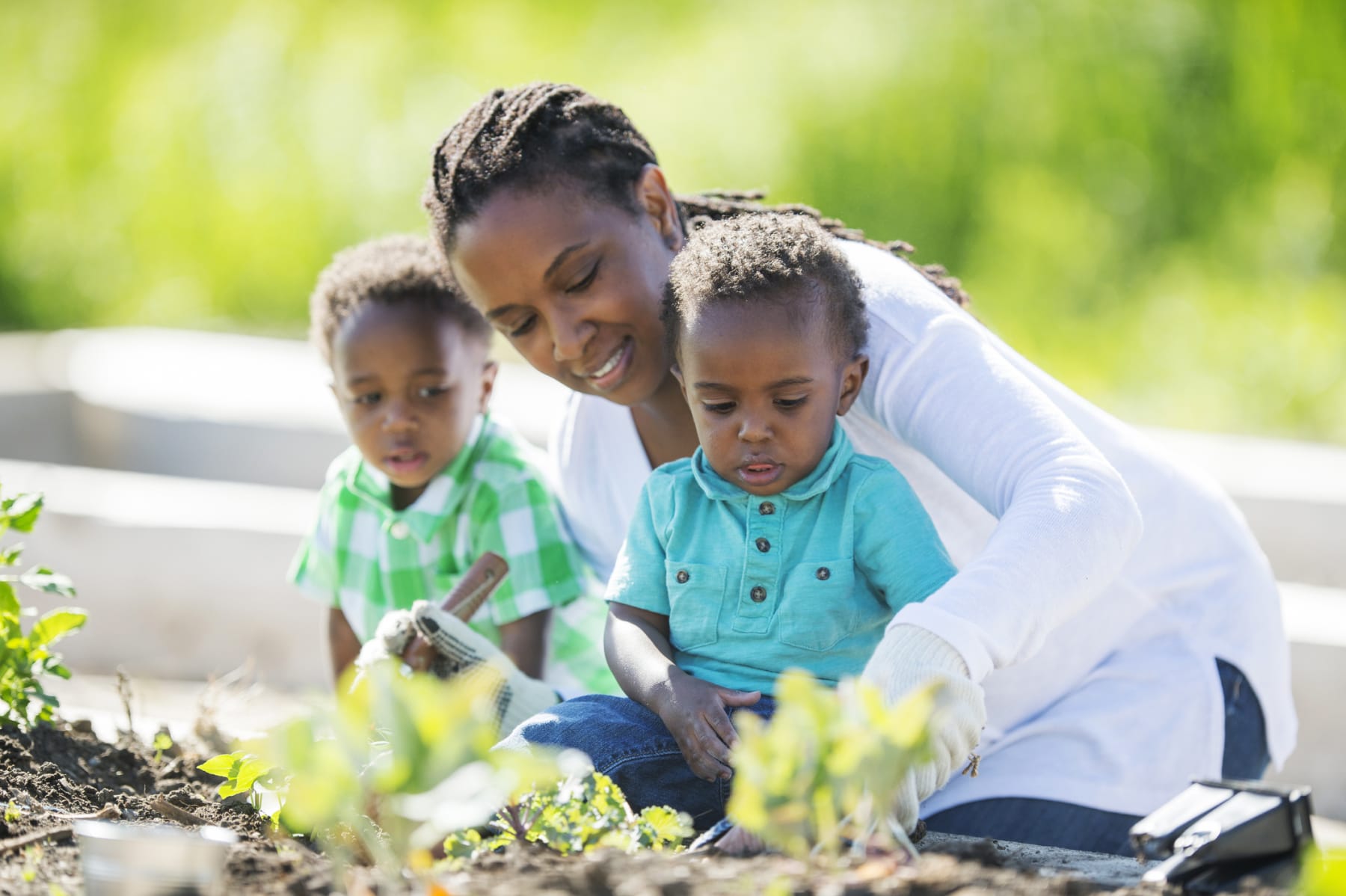 With spring's recent arrival and Earth Day coming up on April 22, it's the perfect time to start your own home garden — especially if you're interested in saving money. After all, grocery prices are expected to rise this year. A modest investment in seeds, soil, and time can provide you with fresh produce throughout the growing season.
Don't be intimidated; starting a garden is something anyone can do. Even space-starved apartment dwellers can get in on the game with container gardens or community gardens. Read on for all the expert tips you'll need to get growing.
Getting Started
"It really only takes the gardener to be interested and to follow through on their garden plans," says Bill Maynard, past president of the American Community Gardening Association. If you're lucky enough to have a home with a yard, all you need is some space that gets full sun for 6 to 8 hours a day. If your space is more limited, a 5-gallon container on a patio or balcony can easily hold a tomato plant, three pepper plants, or four to five herbs.
If you just can't make the space at home, look for a community garden in your area, where you can share space in a neighborhood plot. "Community gardens can sometimes have waiting lists," Maynard says. "But always get on the waiting list as it may move faster than expected.
"Gardening requires a commitment of time," he notes. "I liken it to having a new pet or child. You have to take care of it, water it, feed it, and maintain it." Though you can set up a timer to automate watering, you'll still need to check in on your garden regularly — two or three times a week — to make sure it's getting enough water, free of insects, and weed-free.
SEE ALSO: 9 Ways to Eat Healthy on a Budget in 2017
When deciding what to grow, you should simply pick your favorites. The foods you're most likely to buy every week at the store are the ones that'll save you the most with a garden. According to Maynard, tomatoes, squash, zucchini, peppers, potatoes, and radishes are among the easiest veggies to grow in a summer garden. For an herb garden, try basil, oregano, rosemary, and chives. In the fall and winter, you can grow plenty of leafy greens like lettuce, spinach, kale, and chard if you live in an area where the weather is mild.
Whatever you choose, make sure it's appropriate for the area you live in and that it's the right time of the year to plant it, or your garden may end in early failure. Just check the seed package, which should let you know whether you're on the right track.
The Cost of Keeping a Garden
You have one more choice before you get planting: You can pick up seeds (around $2 per package, yielding multiple plants) or seedlings (about $2 per plant).
"The main problem is forgetting to water, especially with seeds," Maynard explains. "If not kept moist they will dry and you only get one shot for them to sprout." Though seedlings definitely up your cost, they require less care to get started — and a $2 seedling is still a fair savings over buying organic produce at the grocery store. Seeds, however, will offer you a wider variety of plants to grow — and maximize your gardening savings.
Beyond plants, you'll want to pick up fertilizer to keep your garden its greenest — chicken manure will cost about $3.25 a bag or more, and four bags would be enough for the average 10x10 garden bed. For container gardens, you'll need to pick up containers (around $2.50 per 5-gallon container, though fancier containers can increase that cost dramatically) and potting soil (around $10 per 32-quart bag).
A basic home garden can cost as little as $20 per growing season if you make a garden bed in the yard, or about $30 per growing season for a 3-container garden on the patio.
Home gardeners may also find they need some basic gardening tools. If you sign up for a community garden plot, membership will likely cost you $25 to $50 per year, but the garden will probably have tools on hand for you to use. The cost of water is also a consideration, but if you're planting vegetables where there used to be grass, you can expect to use less water in the long run.
All told, a basic home garden can cost as little as $20 per growing season if you make a garden bed in the yard, or about $30 per growing season for a 3-container garden on the patio. For a community garden, you'll probably pay a bit more for membership, but you won't have to carve out space or find tools.
How Much Can I Grow (and Save)?
You'd be surprised at how much a single plant can produce if you take care of it over the season. While some plants (like potatoes and carrots) will only produce a single veggie per planting, other plants (like tomatoes and peppers) will continue to grow tasty treats all season. A tomato plant can produce 10 pounds or more of tomatoes per season, which should be enough to please even the most fervent tomato-lover.
SEE ALSO: Reduce, Reuse, Save: 10 Ways to Help the Earth AND Your Budget
Similarly, a single squash or zucchini will easily produce enough of their respective veggies over the season for a person or two to enjoy, while pepper plants might produce a dozen peppers over the season. For herbs, two or three plants of your favorites will likely yield enough to keep a family in fresh herbs all growing season. How much you save can vary since crop sizes will vary from plant to plant, but even a modest yield will pay for itself over the course of the season.
For more specific information on the foods you hope to grow, check out the extensive guides over at the National Gardening Association.
Readers, have you ever planted a home garden? What did you grow? Did it help you save money? Share your experiences and gardening tips in the comments below!
---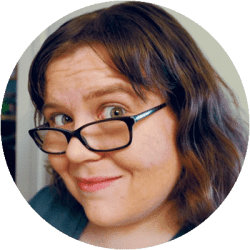 Contributing Writer
Originally working in IT, Elizabeth now writes on tech, gaming, and general consumer issues. Her articles have appeared in USA Today, Time, AOL, PriceGrabber, and more. She has been one of DealNews' most regular contributors since 2013, researching everything from vacuums to renters insurance to help consumers.
DealNews may be compensated by companies mentioned in this article. Please note that, although prices sometimes fluctuate or expire unexpectedly, all products and deals mentioned in this feature were available at the lowest total price we could find at the time of publication (unless otherwise specified).