Save While You Shave: A Complete Guide to Electric Razors
The wrong electric shaver could have your face looking like raw meat, but the right one can cost as much as years' worth of razors. Read about features and brands before you buy.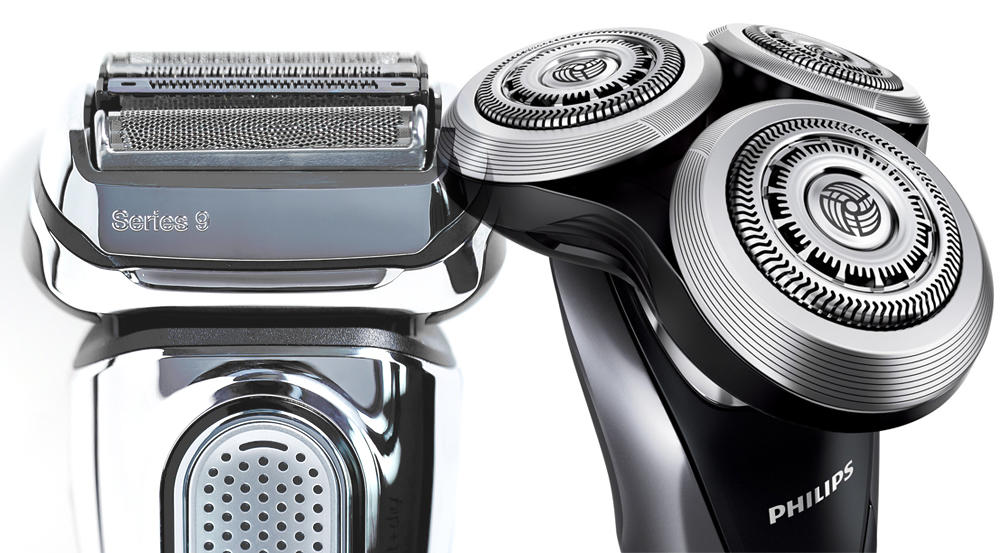 For most men, putting your best face forward usually means getting up in the morning, looking in the bathroom mirror, and taking on the daily chore of shaving your mug.
How you choose to go about it can depend entirely on a number of personal preferences. Are you the type of guy who shaves with a modern, multi-bladed contraption? Maybe you're a wet shaving aficionado, and the very real danger of slicing your throat with an old-school, cutthroat razor is just the thing to wake you up?
SEE ALSO: Are Men's Shave Clubs Like Dollar Shave Club Worth It?
Or, you could be the type of guy who's pressed for time, choosing the quick, economical option of the electric razor to cut down (no pun intended) on your routine. Shaving does tend to fall into those two distinct camps — blade versus electric — and lots of guys will try one method before settling in with the other. Some men have sensitive skin and experience too much irritation from a blade, and switching to an electric may be the gentler alternative. Or maybe it's a cost issue, and you're looking to shave some money from your budget (though a shave club may help).
Then there's the learning curve, since shaving with an electric differs from shaving with a blade.
Whatever the reason, there's a lot to consider when buying an electric razor, since many come with different technologies, features, benefits, and price points. Don't go the hirsute route and grow a beard just because you're overwhelmed with all the choices out there! Keep reading to find the right electric razor for you.
Foil or Rotary?
Electric razors are found in two varieties: foil and rotary. The main difference between both types of razors is in the cutting head, but choosing the right razor will depend on your hair type, skin type, how often you shave, and other factors.
Unlike a traditional razor, the blade of an electric doesn't come into contact with your skin; it's covered by a foil that gently slices the hair at the skin's surface.
The "foil" in foil shavers (think Braun or Panasonic) refers to the thin metal screen over the razor head, made up of several vertically placed blades that vibrate in a back-and-forth motion. Hair is captured between each slot of the foil, and cut. Unlike a traditional razor, the blade of an electric doesn't come into contact with your skin; it's covered by that foil and gently slices the hair at the skin's surface.
Rotary shavers (of the Philips kind) are outfitted with three to four spinning heads, which are also covered by a thin guard that protects the skin from the blade. They shave in a circular, not oscillating, motion, curling the facial hair up into the blade and cutting it off at an angle. Rotary blades are purported to be better for shaving hard-to-reach spots and contours on the face and neck.
Foil Shaver
Pros
Cons
Can be noisier than rotary shavers
Not ideal for longer hair growth, or for men who shave infrequently
Rotary Razor
Pros
Better for thicker, coarser whiskers
Better for longer hair
Ideal for men who don't shave every day
Doesn't require cleaning as often as a foil razor
Cons
6 Features to Look for
As with other products, you'll tend to get what you pay for with an electric razor. The higher the price tag, the more features you'll get — yet the savings of a cheaper razor may sacrifice comfort, performance and durability. Some extra features may be unnecessary for your shaving experience; others may be indispensable. Your shaving needs may vary, so budget wisely.
Better performance/design
A razor worth its higher price — like one from the Panasonic Arc series — may come equipped with a more advanced blade head design and faster motor, for a closer shave.
Smart cleaning systems
Most top-of-the-line models from Philips, Panasonic, Braun, et al come with a razor stand that automatically cleans your razor after each use.
Wireless/battery functionality
High-end razors will not only have a longer battery life, but many — including premium razors with their charging stands — don't need to be plugged in to operate.
Digital tech
LCD displays abound on more expensive models, telling you when your razor needs to be cleaned, recharged, or have its blades replaced.
Shaving accessories
Some of the Philips Series electric razors contain additional grooming devices, like beard stylers and sideburn trimmers.
Wet/dry usage
One of the big draws to electric shaving is choosing a hybrid, waterproof model that allows you to shave dry, or in the shower with shaving gel or lotion. Some consumers tout the wet shaving option as easier on the skin, and the most comparable to that of a manual razor.
But most important to consider when shopping for an electric razor is the long-term savings component. While an electric razor may be an expensive upfront investment, it can pay itself off compared to the cost of replacing expensive cartridge razor blades on a regular basis. For some skin types, it may also mean saving money on shave gel and aftershave if you prefer a dry electric shave.
3 Top Picks
What's the best electric razor money can buy? Here are some of our picks:
Philips 9300: $249.99
Philips (formerly Norelco) specializes in rotary shavers, and the 9300 is their top model, boasting 72 rotating blades that move in eight directions, and make more than 151,000 cuts per minute. It has three adjustable speed settings depending on the aggressiveness of the shave you desire. The sleek-looking docking station not only charges the razor, but also cleans, lubricates, and dries it. The futuristic design and digital readout make this futuristic razor one that'll last you years to come.
State of the art is an understatement for the highest in Panasonic's Arc5 shaver series. One of the big selling points of this razor is a sensor that can detect beard density on various parts of your face and neck, so the razor can tell where to adjust its cutting power. The Nanotech blades (forged with authentic Japanese swordmaking techniques!) may be simple marketing jargon. But we can't deny the super-fast, linear motor that makes 14,000 cycles per minute is an asset to this wet/dry foil shaver.
It's an expensive upfront cost for sure, especially with $100 annual cutter/head replacements. But the Arc5's sophisticated cleaning/docking station — like the Philips above — makes the investment worthwhile, since it alleviates the problem of those pesky hair shavings all around the sink.
Braun Series 9 9095cc: $389.99
If the Panasonic is a Nissan GTR, the Braun is an Audi R8. The German shaving company's newest model in its line of foil razors, the Series 9's "SyncroSonic" technology allegedly cuts even the toughest of three-day beard growth. Waterproof for a choice of wet or dry shaving, the Braun comes with a blade lock for shaving hard-to-reach areas like under the nose or chin, and a lift-and-cut motion to help get flat-lying hairs that require multiple passes with other razors. According to Braun, blades on the Series 9 require changing every 18 months, so we give it high marks for the savings it can impart (and the hair it can take away).
These "Big Three" brands of the electric shaving world also carry more affordable models, so if you don't have the space or need for a charging/cleaning station, we recommend putting your money down for a razor only. Sensitive skin types who want a foil razor can also save money on a model with fewer blades. And of course check out other competing brands (like Remington or Wahl) for other high-quality choices.
We'd be hard pressed to endorse just one razor in this list, but if you're a true skeptic looking to make the switch from blade to electric, we'd go with the Philips 9300 for the fact that it has a 60-day money back guarantee. Philips notes that you'll need to use an electric razor exclusively for three weeks to give your face time to adjust, but if electric is still not for you, you'll get a full refund, even if you've used the product.
Readers, what's your favorite electric razor? Do you have any tips for someone making the switch? Share your thoughts in the comments below.
---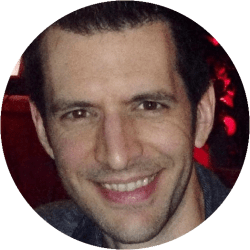 Contributing Writer
Paul Sisolak is a freelance writer who covers a wide range of topics, including personal finance, automotive reviews, travel, news and trends, entertainment, and education. He has written and reported for U.S. News & World Report, Business Insider, Huffington Post, CNN Money, StudentLoanHero.com, and GOBankingRates.com.
DealNews may be compensated by companies mentioned in this article. Please note that, although prices sometimes fluctuate or expire unexpectedly, all products and deals mentioned in this feature were available at the lowest total price we could find at the time of publication (unless otherwise specified).