Rumors: Android Gets Into Leather? iWatch Will Cost an Arm and a Leg?
When the Internet runs out of news, it starts making things up. We think this is funny, so we round up all the lies and speculation and put them here. We call it the "Rumor Roundup" and we do it all for you! This week:
Will the Next-Gen Moto X Smartphone Have a Leather-Cladding Option?
It will stick to you uncomfortably in the summer and be exceedingly cold to touch in the winter.
Alternate joke: Will it also feature SMS&M? [@evleaks]


Is Google Now Going to Remind You Where You Parked?
"OK Google Now? Where did I park?" "*Siiiigh* For the last time, Jeff, you don't own a car. And I'm your wife, not your phone. And this was all a dream! And this is Earth ... of the future! And I'm a ghost!" The End?! [Android Headlines]


Will the iPhone 6 Come in Two Sizes With Two Different Screen Resolutions?
Sure, because Apple looked at Android's fragmentation problems and said, "Guys! Guys! Guys! Start your photocopiers!" [Ubergizmo]


Holly Hunter Will Appear in the Upcoming Superman/Batman Film?
She'll play a Gotham City cop who falls in love with the scruffy outlaw, Batman. Later, Batman will get arrested stealing diapers for their baby, Arizona. (Look, Holly Hunter just isn't in that many super-memorable films! I went with what I thought would have the widest recognition.) [SlashFilm]


Is Apple's iWatch Going to Cost Thousands of Dollars?
A high price ensures that they can meet demand (fewer people can afford one). Plus, it keeps iWatches out of the hands (wrists?) of the plebs. Ironically, Apple is so beloved, a high sticker price will all but ensure that demand will be high and only the plebs will want one. [Ubergizmo]


---
Related DealNews Features: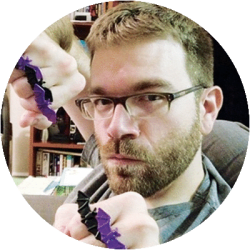 Contributing Writer
Jeff Somogyi is constantly trying to come up with ways to surprise and delight audiences the world over. He takes humor seriously ... too seriously. (Honestly, we've never seen him laugh ... it's kinda creepy.)
DealNews may be compensated by companies mentioned in this article. Please note that, although prices sometimes fluctuate or expire unexpectedly, all products and deals mentioned in this feature were available at the lowest total price we could find at the time of publication (unless otherwise specified).