Rumor Roundup: iPhone 5S Button? Ryan Gosling As Batman? More?
When the Internet runs out of news, it starts making things up. We think this is funny, so we round up all the lies and speculation and put them here. We call it the "Rumor Roundup" and we do it all for you! This week:
Is This The iPhone 5S' Button?
I don't know about you guys, but I think those are some fine lookin' buttons (above). Best iPhone yet?! [MacRumors]


Will There Be a PlayStation 4 / PlayStation Vita Bundle for $500?
If you think of it as breaking down to $250 for each unit, that makes the PS4 sound like a $150-off bargain!

Here's a money-saving consumer tip: If you want to buy something expensive, include a smaller, less-expensive item in the purchase and divide by two to make yourself feel better. "That Lamborghini costs $387,000, but if I buy that and a Snickers bar, it's only $193,500.50!" And it'll also be the sweetest Snickers bar you ever ate. [VideoGamer.com]

Will Ryan Gosling Be the Next Batman?
Hey girl, didn't I make a Ryan Gosling "Hey girl" meme joke super recently? Anyway, some new joke about "why would we want to see a movie where they hide his face under a mask the whole time" or something. [The Hollywood Reporter]
Is a Red Dead Redemption Sequel Coming?
Red Dead Redemption 2: Redder, Deadder, and Redemption-ier will again feature flower-picking, but this time it'll be way more in-your-face; Marston will curse at and threaten the flowers before plucking them. [ZoKnowsGaming]


Will We See Left 4 Dead 3 Before Half Life 3?
I want my final words to be, "I only regret not living long enough to play Half Life 3..." (This will happen in 2099 and I will be surrounded by my family and robot butler, Jenkins. Oddly, it will be Jenkins who cries the most. The future is weird!) [Crave Online]


Is Apple Making Improvements to AppleCare?
It'll now feature 24/7 chat support. Listen up, shut-ins, lonelyhearts, and depressi-os, we just got a new on-demand friend to talk to! [UberGizmo]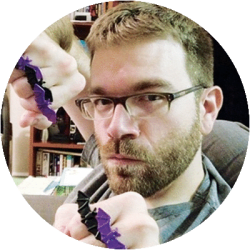 Contributing Writer
Jeff Somogyi is constantly trying to come up with ways to surprise and delight audiences the world over. He takes humor seriously ... too seriously. (Honestly, we've never seen him laugh ... it's kinda creepy.)
DealNews may be compensated by companies mentioned in this article. Please note that, although prices sometimes fluctuate or expire unexpectedly, all products and deals mentioned in this feature were available at the lowest total price we could find at the time of publication (unless otherwise specified).