Rumor Roundup: iPads for Pros? More Batman vs. Superman Villains?
When the Internet runs out of news, it starts making things up. We think this is funny, so we round up all the lies and speculation and put them here. We call it the "Rumor Roundup" and we do it all for you! This week:
Is a 12.9" iPad Pro in the Works?
I take umbrage to the assertion that the way I've been using the current-gen iPads is "amateur!" "Pro," indeed! [K Pop Starz]


Is a New Secret of Mana Game in the Works?
This rumor comes about because of a song that appears on a Square Enix music album. We're really hopping that song was "Mana Mana" (Do doo be-do-do) Mana Mana (Do do-do do) Mana Mana (Do doo de-do-do de-do-do de-do-do de-do-do-doodle do do do-doo do) etc. [Explosion]


Will There Be 2 Villains in Batman vs. Superman?
Oh, good. Because Batman movies with multiple villains have always turned out spectacularly! Batman Returns, Batman Forever, and Batman & Robin were all tragic messes. But maybe we should have faith in the new screenwriters. Maybe we should all calm down. In other words: "Everybody, chill!" [MoviePilot]


Is Google Planning to Release Another Set-Top Box Next Year?
Oh, you thought that just because Google TV was a big steaming failure, and the Nexus Q never even saw the light of day, and the Chromecast is actually an all right product that Google was done messing with the set-top marketplace? What's the expression? "If at first ... or second, you don't succeed, then try again ... and come up with a workable product ... that you can then ignore and chase a larger marketshare at the expense of those who bought the Chromecast." I think that's how that one goes. [PC Mag]


Will the Start Menu Be Back in Windows "Threshold"?
When folks realized that Windows 8 removed the Start button, consumers went nuts. "BRING BACK THE START BUTTON!" They cried. So, in 8.1, Microsoft brought back the start button, but not the accompanying pop-up menu. "Ha," said consumers, "We see what you did there. Give us what we asked for, technically. What is this, the 'exact words' episode of The Brady Bunch?! Stop being a jerk." And so, the next version will bring back the menu system, too. Semantic-ed! [Win Supersite]


Are Windows Phones Going to Drop Their Metro UI?
It's an effort to stem all of those "Metro textual" jokes. [UberGizmo]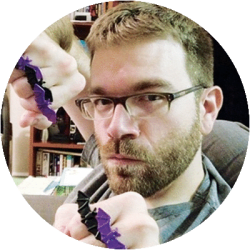 DealNews Contributing Writer
Jeff Somogyi is constantly trying to come up with ways to surprise and delight audiences the world over. He takes humor seriously ... too seriously. (Honestly, we've never seen him laugh ... it's kinda creepy.)
DealNews may be compensated by companies mentioned in this article. Please note that, although prices sometimes fluctuate or expire unexpectedly, all products and deals mentioned in this feature were available at the lowest total price we could find at the time of publication (unless otherwise specified).