Rumor Roundup: Google+ Un-Voltrons? The iPhone Gets More mAh? More?!
The iPhone 6, a flexible Samsung display, and more in this week's Rumor Roundup.
When the Internet runs out of news, it starts making things up. We think this is funny, so we round up all the lies and speculation and put them here. We call it the "Rumor Roundup" and we do it all for you! This week:
Will Google Spin Google Photos Off Into its Own Stand-Alone App?
Since they've already done this with Google Hangouts, maybe they've decided that the parts of Google+ are greater than the whole? So ... Google+ is a Voltron that can't fight the Robeasts, so they disband and go their separate ways. [Geeky Gadgets]


Is Samsung Testing a Smartphone With a Flexible Display?
Currently, the new displays are only flexible enough to wrap around the side of a handset, but if they continue with their yoga, they'd probably get a lot more flexible. Plus, they'll be way more, like, "centered" and in touch with their shock-ras (which are like chakras, but electrical). [Ubergizmo]


Will There Be an Assassin's Creed Monopoly Game?
On one hand, I often like the "make money and build stuff" portion of Assassin's Creed games more than the "stabby-stabby, leap from buildings" portions. On the other hand, I'd rather get stabbed and leap from a building than sit through a game of Monopoly. [Segment Next]


Will Microsoft Give Windows 9 Away for Free?
The irony is that, if they really did this, everyone would be super suspicious about it. "What's their ulterior motive? It must be full of spyware and mind-control programming! Boo! Bring back Windows XP!" [Redmond Magazine]


Will the iPhone 6 Have a Huge Battery?
At 2100mAh, that's 660mAh bigger than the iPhone 5s' battery ... and we all know what an mAh is, so this really matters to us, right? [Apple Insider]


Is Apple Only Building 3 Million iWatches This Year?
That's only one watch for every 2,349 people alive today. I don't want to share a watch with that many people. [InRumor]


---
Related DealNews Features: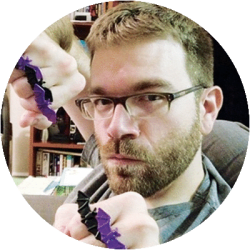 Contributing Writer
Jeff Somogyi is constantly trying to come up with ways to surprise and delight audiences the world over. He takes humor seriously ... too seriously. (Honestly, we've never seen him laugh ... it's kinda creepy.)
DealNews may be compensated by companies mentioned in this article. Please note that, although prices sometimes fluctuate or expire unexpectedly, all products and deals mentioned in this feature were available at the lowest total price we could find at the time of publication (unless otherwise specified).