Rumor Roundup: Death to the iPod Classic? Star Wars Cameo?
When the Internet runs out of news, it starts making things up. We think this is funny, so we round up all the lies and speculation and put them here. We call it the "Rumor Roundup" and we do it all for you! This week:
Will Apple Finally Discontinue the iPod Classic?
It'll be replaced by "the new iPod," but only for a short while. Is Bill Cosby still around to be the spokesman? (I can't help but feel I've made that joke before ... or that every blogger and their brothers have. Oh well! I need jokes to fill this Rumor Roundup thing up, so there's no time to be picky!) [9 to 5 Mac]


Is Apple Testing Screens up to 6" for the Next-Gen iPhone?
Too soon! Also: Apple would be chasing that "phablet" market that everyone is talking about. Talking about, but not buying into. Yeah, I really want to use two hands to operate my phone! Wait, no I don't. I need one hand free so that I can motion to the barista to give me a sec while I'm at the counter talking on my phone and holding up everyone else in line. [Geeky Gadgets]


Is This Grand Theft Auto V's World Map? (See above)
Since it's supposedly based on Los Angeles, I wonder if your character has a tiny Thomas Guide that he'd carry around, or if even in the virtual world, print maps are dead. Virtually printed maps. Meta. [Shack News]


The Amazon Phone Won't Be Given Away for Free?
According to a spokesman from Amazon, "Yeah, it's pretty obvious that's a stupid idea, right? I mean, we're kinda ashamed at all of you for making us even have to say this out loud. You guys know how commerce works, right?" [Investor Place]


Is Motorola Working on a Moto X Tablet?
Yeah, because that is what has been preventing Android tablets from making in-roads into iPad territory: customizable back-panel colors. [Technology Tell]


Will The Millenium Falcon Appear in the Next Star Wars Movie?
It'll probably be in the background, though; either getting out of a wheelchair, boarding a train with a double bass, or juuuust missing a bus. What an auteur! [Slash Film]


Will Microsoft's Next Surface RT Tablet Be Called "Surface 2"?
It beats calling it, "Surface: On Stranger Tides," "Surface: Ghost Protocol," "Surface 2: Electric Boogaloo," or "Surfaces". [Web Pro News]


---
Related dealnews Features: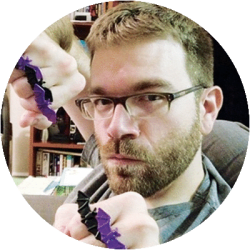 Contributing Writer
Jeff Somogyi is constantly trying to come up with ways to surprise and delight audiences the world over. He takes humor seriously ... too seriously. (Honestly, we've never seen him laugh ... it's kinda creepy.)
DealNews may be compensated by companies mentioned in this article. Please note that, although prices sometimes fluctuate or expire unexpectedly, all products and deals mentioned in this feature were available at the lowest total price we could find at the time of publication (unless otherwise specified).