5 Reasons You Should Choose Dublin Airport as Your Gateway to Europe
Even if you don't plan to visit Ireland, it's worth your while to fly into this hub.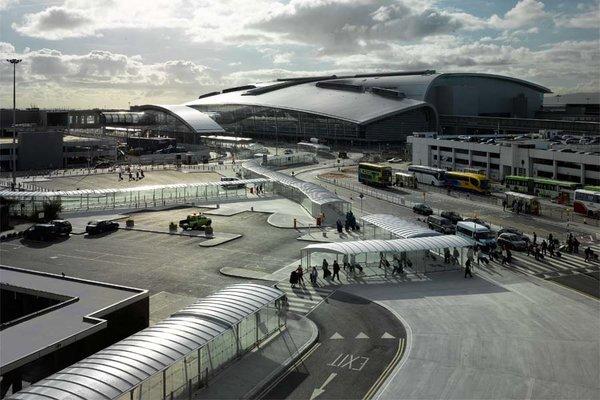 Planning a trip to Europe is exciting, but can be filled with confusion over currency, language, and transportation. Switzerland is in the middle of Europe, but doesn't use the euro. How many airports does London have, and are any of them near London? Barcelona is in Spain, but they speak Catalan — what's up with that?
However, there is one way to reduce the complications and stress of traveling to Europe. Dublin Airport, Ireland's main airport in the country's capital city, boasts several great advantages as your point of arrival in Europe. Even if you don't plan to visit Ireland, it may still be worth your while to fly into Dublin before taking a short-haul flight on to your preferred city of choice.
Direct Flights to Dublin are the Cheapest in Europe
Here at DealNews, we observe trends in pricing patterns for flights. We've noticed that when we list airfare sales, Dublin is consistently the lowest-priced destination. In June we saw an all-time low for flights to Europe, courtesy of United Airlines. The lowest-priced route in this Editors' Choice sale was roundtrip flights from Newark, NJ, (EWR) to Dublin, Ireland, (DUB) for $443.76.
Other airlines that had low-priced rates include Aer Lingus (the flag carrier airline of Ireland); Delta Airlines; low-cost airline WOW Air (although they don't fly direct); and Dutch airline KLM Royal Dutch Airlines.
Ireland Uses the Euro
Nineteen countries in Europe use the euro, and Ireland is one of them. Most of the main tourist destinations in Europe (like Italy, Spain, France, and Germany) also use the euro — the notable exception being the UK. This means you only need to exchange your US dollars into one currency when traveling, saving you on conversion fees.
SEE ALSO: Will the Brexit Vote Affect the Cost of European Travel? 4 Things You Need to Know
The Irish Speak English
Ireland is the main English-speaking country in the Eurozone (the only other being Malta). Although Ireland is officially a dual-language country, the native language of most Irish people is English. Besides street signs being bilingual (showing English below and Irish above), tourists will have no problem communicating with the average man on the street.
Of course, flexing your linguistic muscles and getting directions in a foreign language can be extremely satisfying, but let's face it: No one has the energy after a transatlantic flight. We recommend keeping it simple by starting your trip in Dublin.
It's Cheap and Easy to Book an Onward Short Haul Flight
Ireland is an island, and as such, short haul flights are the main form of transportation to Europe. Dublin is the tenth busiest airport in Europe and several low-cost airlines offer flights to mainland Europe from as low as $15. Low-cost airlines to keep an eye on are Aer Lingus and RyanAir, which fly to a variety of destinations like London, Paris, Barcelona, Berlin, Rome, and more. Major airlines like British Airways and KLM Royal Dutch Airlines also fly short haul from Dublin, if you prefer to avoid low-cost airlines.
SEE ALSO: The Ultimate Airline Comparison Guide: Reviews, Restrictions, and Fees for 98 International Airlines
A word of caution when it comes to booking an onward flight with a low-cost airline: Most have strict baggage-weight and size restrictions, and penalties for being in excess can be severe. Make sure you'll be able to comply with the restrictions before booking your flight.
Dublin Airport Recently Added a Shiny New Terminal
Dublin Airport opened its gates in 1972 and remained pretty much unchanged until 2010, when the airport added its $700 million expansion, Terminal 2. The sleek new terminal is now responsible for all U.S. flights arriving and departing from Dublin. Terminal 2 includes The Loop shopping area, which allows you to do all your duty-free shopping online and then pick up your purchases at the airport on the way to your homebound flight.
Have you been to Dublin Airport? Leave any travel recommendations in the comments section below to help out your fellow readers!
---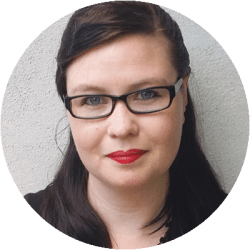 Contributing Writer
Paula Bradley has taught English in Japan and Italy, and she has written for several e-zines aimed at Westerners living abroad. She uses her experience across the six continents to inform her travel features.
DealNews may be compensated by companies mentioned in this article. Please note that, although prices sometimes fluctuate or expire unexpectedly, all products and deals mentioned in this feature were available at the lowest total price we could find at the time of publication (unless otherwise specified).