10 Reasons Why You NEED to Shop JCPenney This Month
For one, you won't need to wait until Memorial Day to get a deal on a mattress.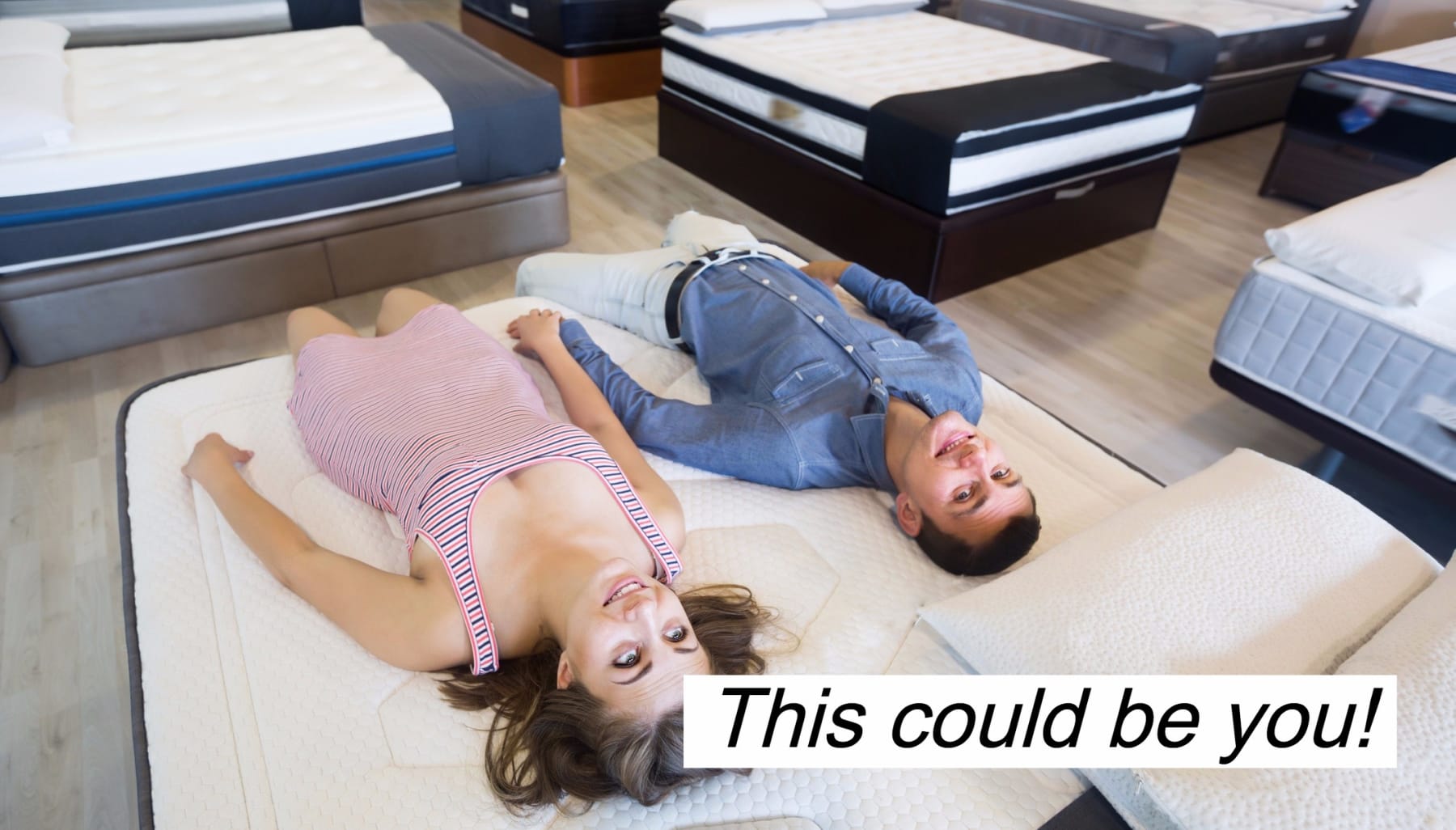 There's a lot of good shopping to be had in the month of April (we discussed a lot of it in our monthly buying guide). But today we're calling your attention to one store in particular.
This month, JCPenney is killing it with sales. Regardless of where you normally shop — Amazon, Sears, Walmart, or even Modcloth — there's something here for everyone.
So let us show you the 10 reasons why you should shop at JCPenney this month!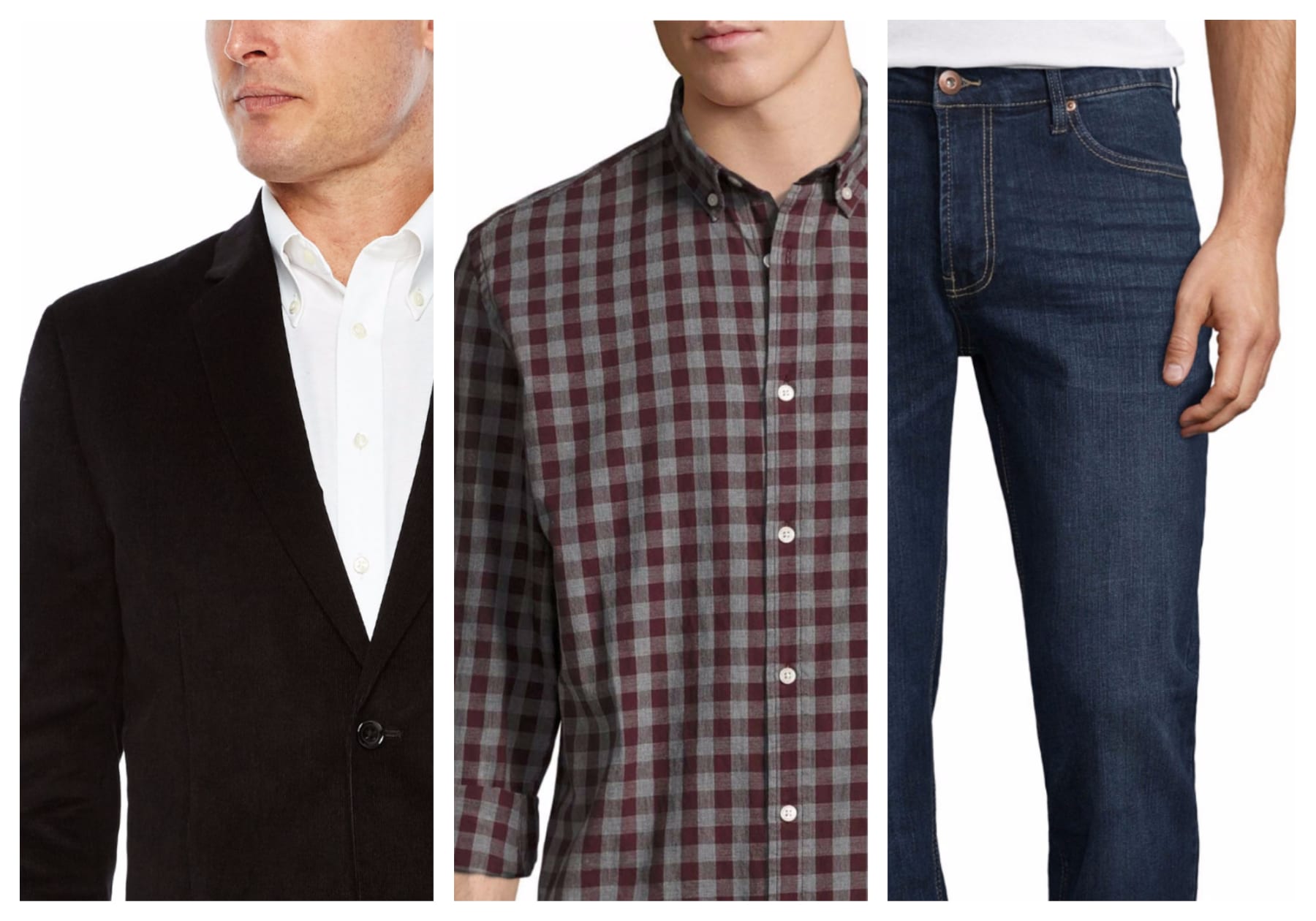 Dudes Can Get an Entire Date Night Outfit for Under $50
It's easy to get stuck in a sartorial slump and wear the same outfit with minor variations, day in and day out. But when you're trying to impress a potential partner, you maaaaaaaaaybe want to put in a little more effort. Luckily, JCPenney currently offers a slew of suave options for dudes. You can put together an entirely new outfit that's date-worthy — and costs less than $50 when you use coupon code "SAVE60". We're big fans of:
A casual sports coat: These Stafford options are priced well at $20.99 after the coupon
A nice shirt, devoid of graphics: You can't beat this Arizona plaid shirt or this St John's style for less than $9 with the coupon
Dark jeans: Grab a pair of straight leg jeans like these for a mere $15
All combined, that's a smidge under $50; we think the promise of a more successful blind date is well worth the cost.
The Mattress Sales Are as Good as Memorial Day
Memorial Day weekend is one of the best times to buy a mattress; stores typically take up to 60% off (with a few outliers on the higher end). But right now, JCPenney is cutting mattress prices by up to 55% off. So while there might be some stronger discounts next month, it won't necessarily be by a significant margin. Plus, inventory selection tends to be better before a major holiday sale.
Not sure about buying a mattress online? We asked a ton of people on staff about their experiences, and they were pretty adamant about what you need to do beforehand. Check out our guide here.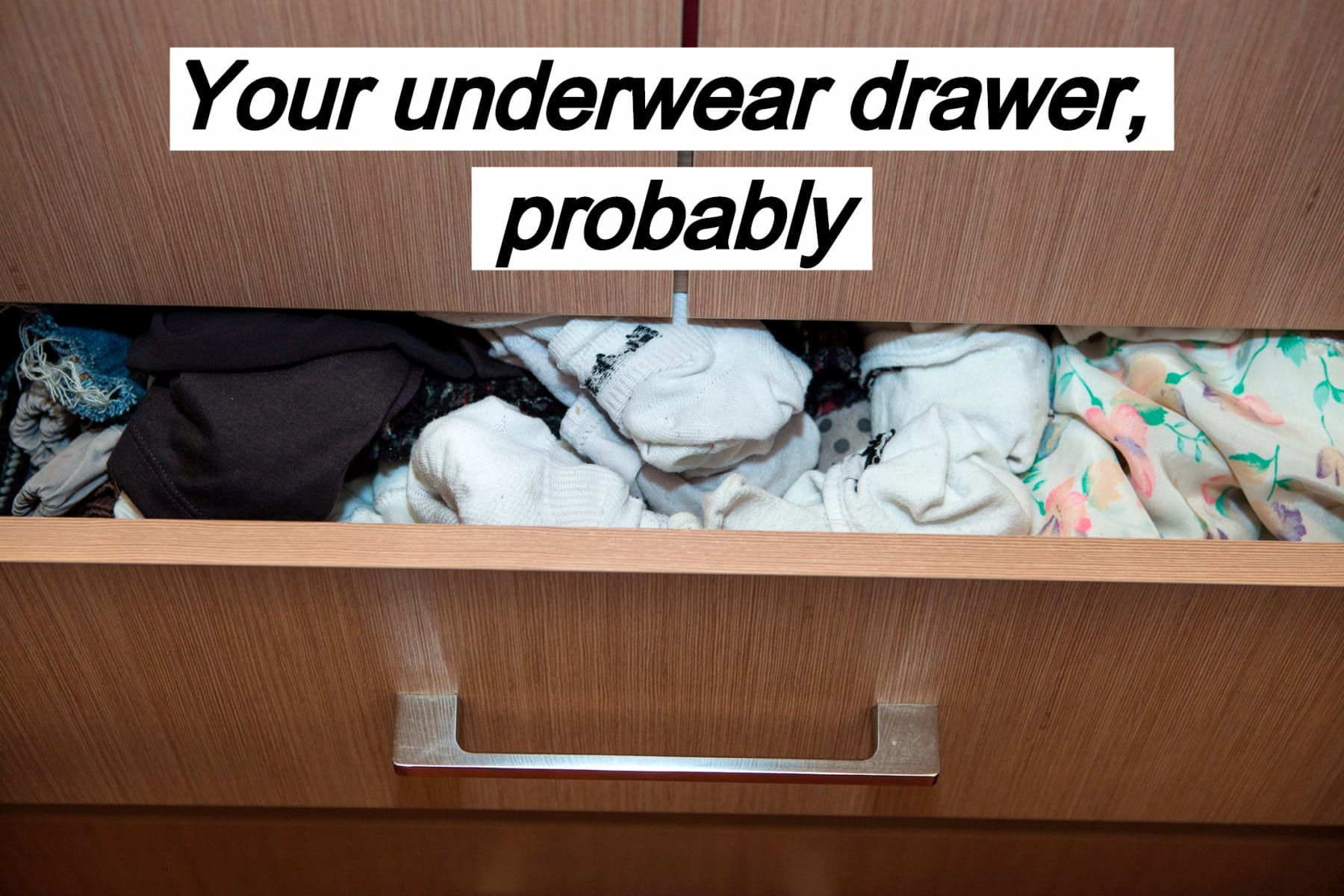 You Always Need More Underwear
If we were to come to your home and look in your underwear drawer, what's the likelihood that you'd be embarrassed by what we find?
Don't feel bad; you are literally all of us. At any given point in time, we could probably afford to update our undies, too. That's why you have to jump on the sales when they happen, like this BOGO 50% off sale at JCPenney. Buying underwear isn't always exciting, but you gotta get it done.
They Have What You ACTUALLY Need for a Baby on Board
It's inevitable that if you throw a baby shower for a Mom to Be, that momma will get adorable things like tiny baby swimming goggles or newborn Converse sneakers or a "funny" onesie that says something like "I drink until I pass out... JUST LIKE MY DAD." It's the thought that counts, but this stuff is completely useless.
Be the friend that cares about Mom's wellbeing, and buy stuff she actually needs. Carter's baby essentials are up to 50% off, and they're incredibly useful if you buy the full range of sizes. People tend to only buy clothes for the first few months, leaving parents high and dry once their kids age out of those gifts.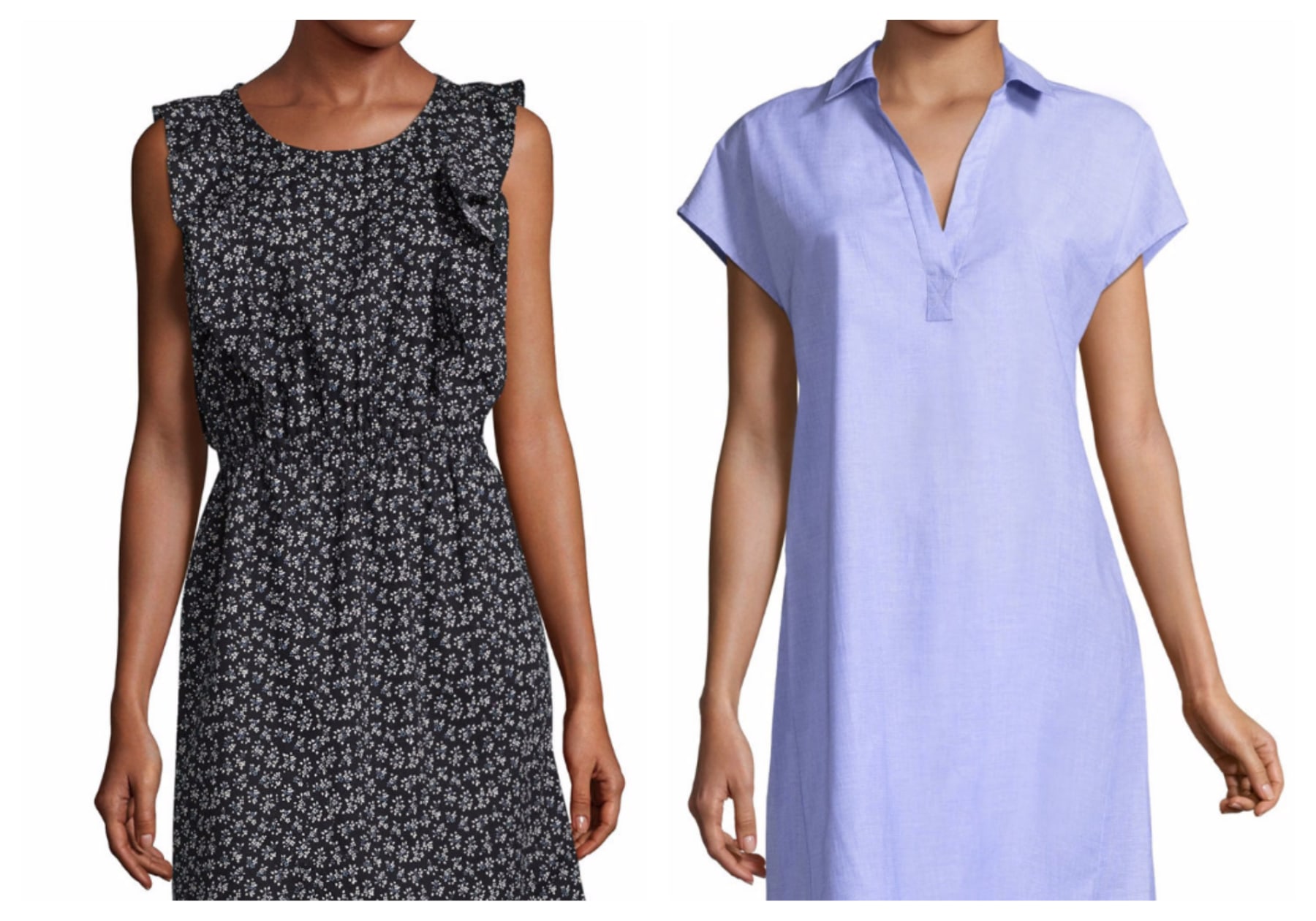 You Would Never Believe These Dresses Are Only $17
A common side effect to the weather warming up is an overwhelming joy about the fact that you're no longer trapped in your own home, hiding from snow storms and something called "wintry mix." And that joy just might trigger an emotional response that makes you want to buy all the adorable things to celebrate this seasonal freedom from sleeves, snow boots, and pants.
It's understandable, but it's also annoying when those cute things are $100+. But we're going to say something that might sound crazy: If you're on a budget, then JCPenney could be better for fashionable, cute dresses than Anthropologie and the like.
Even we were surprised to find fun and flirty dress options at JCPenney that looked far more expensive than their legit price tag. Normally we'd go to Target for that blend of style and savings, but we're ready to say that you should throw JCP into the mix. Case in point:
This dress looks like something we'd find on the racks at Madewell, but a bajillion times cheaper.
And this lovely number has some retro charm that should appeal to any ModCloth lover.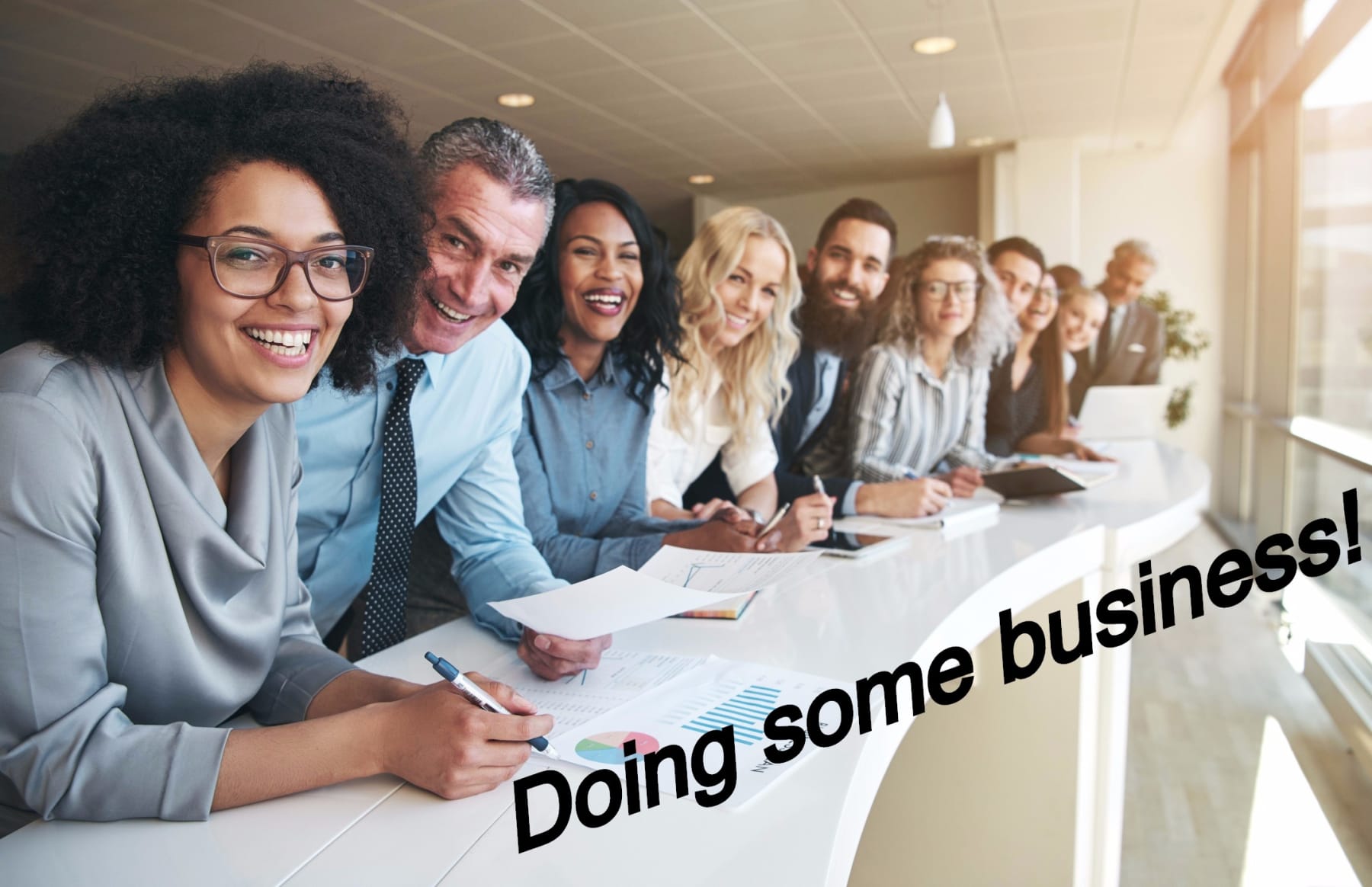 No One Wants to Spend More Than $15 on a Shirt for Work, Right?
It's probably a proven fact that spending money on clothes for work is literally painful. And the pain you feel is probably a lot worse if said job is soul-crushing. Skip the pricey clothes, buy a ton of dress shirts for $15 or less, and sink your savings into something more positive for your life — like yoga or pizza bagels.
Mattresses in a Box Are FASCINATING to Us
We at DealNews have recently been fascinated by beds that come rolled up into a box. How do they do it? Why did we ever buy a mattress any other way?
JCPenney gets in on the trend with several options, including this well-reviewed Wolf Cubbie model which checks in at $426 for a full size mattress, using coupon code "SAVE60". If you buy one, please film the experience of opening it, then send it to us because we'd like to do a supercut of incredulous commentary.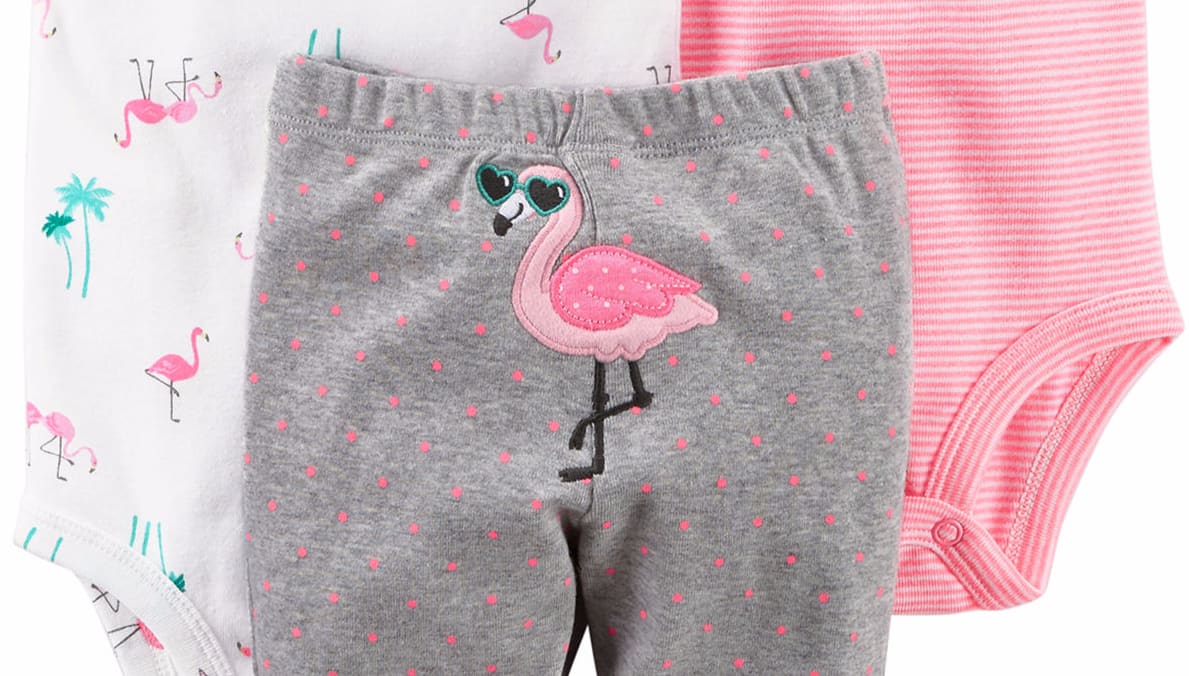 We Can't Even Handle This Baby Outfit
Why is it so cute? Why does the flamingo on the butt have sunglasses? Does this come in adult sizes for weekends where I'm just watching TV on the couch and eating ice cream?
There Are a Lot of Inexpensive Ways to Refresh an Outfit
Maybe you don't like spending money on clothes. Maybe you hate trying things on. Maybe you're trying to save money. Whatever the reason, if you're cooling your jets on big wardrobe purchases, you can still give your look a charge with accessories. The clearance section has a lot of inexpensive jewelry (basically adult glitter) and other accessories. Ladies, we're feeling these classy drop pearl earrings for just $7.49 via coupon code "SAVE60".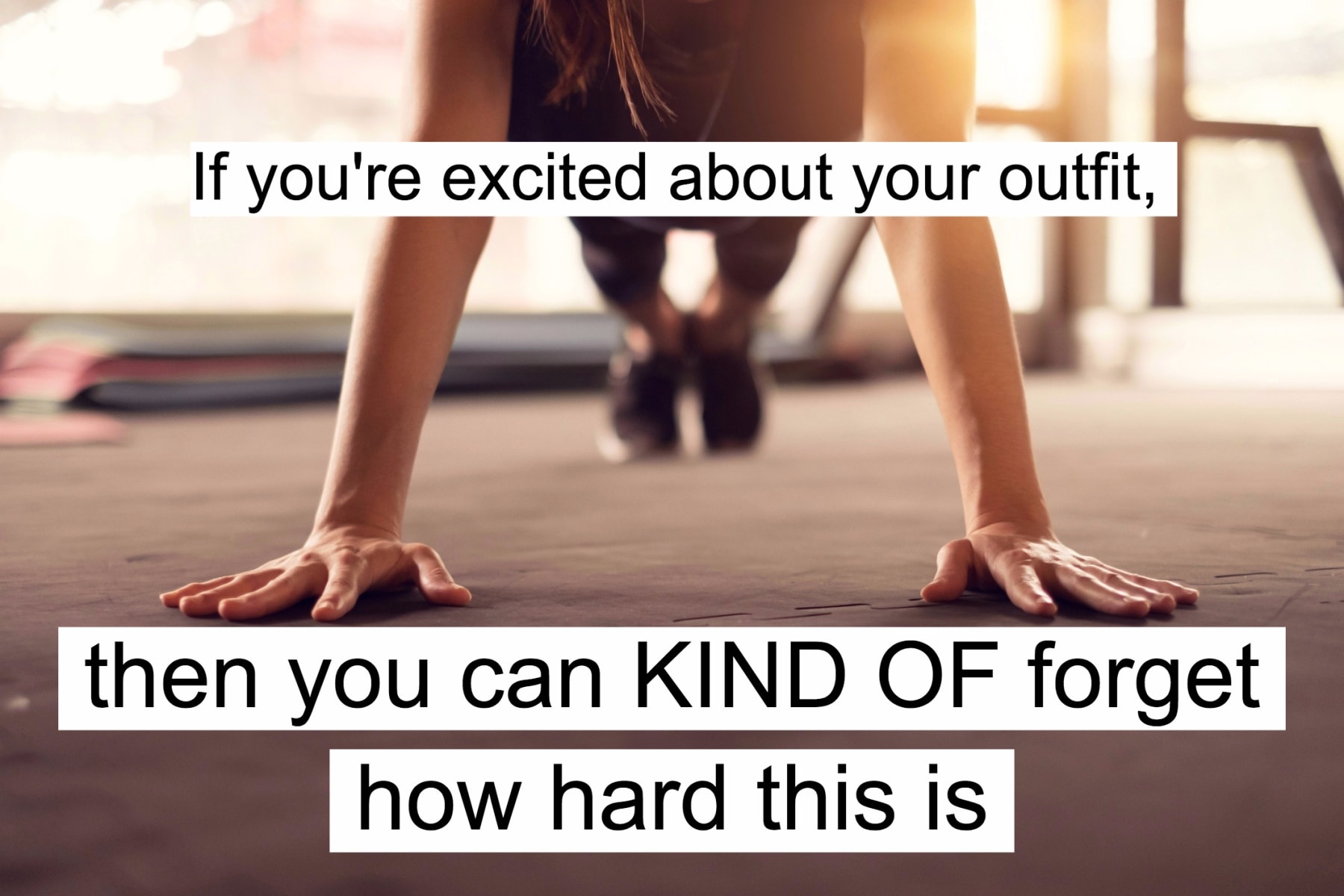 You Can Get Excited About Working Out This Spring for Less Than $10
Trying to muster the mental strength to work out after months of couch-based inactivity can be an extremely tough mountain to climb. But strangely enough, sometimes having new stuff can rev your engines enough to get moving towards a fitter future.
You could opt for a major brand like Nike, or you can scour the clearance section at JCPenney, which has a ton of options for men and women under $10. We're actually a huge fan of this loose-fitting T-shirt because the lace detail on the back looks like something a fancy Soulcycle woman would wear.
Readers, what do you think of our April sale selections from JCPenney? What else would you add to the list? Sound off in the comments below!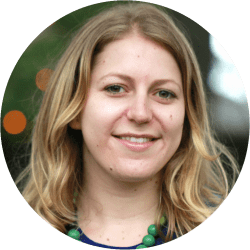 DealNews Contributing Writer
Lindsay Sakraida specializes in writing about retail trends and lifestyle subjects. She's also obsessed with music, movies, and tennis. Follow her on Twitter at
@LinSakraida
.
DealNews may be compensated by companies mentioned in this article. Please note that, although prices sometimes fluctuate or expire unexpectedly, all products and deals mentioned in this feature were available at the lowest total price we could find at the time of publication (unless otherwise specified).