Power Tools for the Garden: From Chainsaws to Leaf Blowers
What to look for when buying essential garden power tools. Hint: corded electric is often best.
Who doesn't love a beautiful garden full of lush flowers and vegetables, or a lawn with perfectly uniform grass immaculately manicured? These outdoor landscapes involve hard work, planting, cultivating, weeding, pruning, and harvesting. Fortunately, we live in an age where power tools can alleviate some of the hard work that is necessary to bring about a handsome garden and lawn.
We've already discussed the specifics to finding the best lawn mower deal, and now here are five power tools in particular that should find a home in the shed of those of us who aspire to orderly greenery.
String Trimmer
Weeds are the number one nemesis of the home gardener, but the string trimmer allows gardeners to regain the upper hand. This tool uses a rotating monofilament string to cut weeds off at their feet. The string trimmer is also the best solution for edging around sidewalks and driveways, and trimming close to tree trunks where the lawnmower doesn't reach.
What to Look for
String trimmers come with straight and curved shafts. The curved type are good for trimming up close, while the straight shaft models are better for cutting when you need to reach further away from the body, such as up a hillside. The straight shafts are usually heavier and more expensive.
Trimmers vary in the diameter of the circle they will trim; a 12" cutting path is a good size for home lawn care use. Look also for bump feeding, in which tapping the bottom of the trimmer on the ground allows a new section of string to advance into the cutting zone.
String trimmers, like each of the power tools discussed here, come in three forms: gas-powered, corded-electric, and battery electric. Unlike older models, the modern gas-powered trimmer is not particularly polluting, but it still requires fueling, tug starting, and the occasional tune-up.
The corded string trimmer is best for tackling a large garden or lawn if you don't mind putting up with the nuisance of the cord. They are lighter than gas models, less expensive, and start with the push of a button. Battery-powered models might be a good choice for lighter duty as they are the most convenient, but their battery life is often limited and can be drained quickly if caught up in tough stands of weeds and grass.
The Black & Decker ST4500 String Trimmer ($29.97 with in-store pickup, a low by $14) has a 3.5 amp motor, a 12" cutting path, a bump-feed spool, and a head that rotates 180 degrees for edging.
Leaf Blower
Come the fall, all the lush leaves will fade to brown and cover your once-lovely lawn. Save yourself hours of raking with a leaf blower. The new models that both blow and suck can also be useful for cleaning up debris in your yard.
What to Look for
Leaf blowers also come in gas-powered, corded-electric, and battery models. The task of the leaf blower uses quite a bit of energy, so a battery-operated blower's life between charges is quite limited and is best used if the task at hand is rather small.
The electric, corded blower is a good choice for home use, as it is a compromise between power and weight. These blowers have no emissions at the point of usage, start reliably and easily, and have plenty of power to move most leaf piles. Again, the cord can be a pain, as you'll be limited to within 100 feet or so of a power source.
Gas blowers are used by pros and can be the right choice for those who maintain a large estate. Gas leaf blowers come in handheld and backpack models, both of which are more powerful than their corded counterparts, with the backpack blower being the most powerful of the bunch. This power comes at the cost of a more difficult start, a need for tune-ups, and having to keep gas on hand.
When selecting a leaf blower, look for an adjustable air deflector, a convenient on-off switch, a good balance in the hand to minimize fatigue, a speed control, and a primer bulb for gas-operated models. The models that also act as a vacuum can come in handy, when cleaning the garage floor, for example.
The Toro 51592 Super Blower Vac ($55.97 with free shipping, a low by $9) has a 12-amp blower that works also as a vacuum, a 2-speed mower, and delivers up to 230 mph of air speed.
Hedge Trimmer
If you have a lot of bushes and hedges, you'll quickly tire of trimming them by hand one branch at a time. This, instead, is a job for a pair of hedge trimmers, which uses two toothed blades that move side to side to pinch off branches lickety-split.
What to Look for
Again, you'll choose between gas, corded-electric, and battery electric models. And again, the battery models are best for light duty, the gas models for very heavy usage. Most homeowners will opt for the corded model as a compromise between power and price: both the gas and battery models are more expensive. The corded models are lighter and quieter, too.
The blade length of a hedge trimmer determines how fast it can cut, and contributes to overall weight of the device. Home landscaping models usually fall within the 16" to 24" range. The distance between teeth determines the maximum size of the branch you can cut; home models usually measure 1/2" to 3/4".
On some hedge trimmers, one blade moves while the other stays stationary, while on better models both blades move thus making for a quicker cut. A wraparound handle will provide a firm grip, and you'll want a front-handle shield and tooth extensions to minimize any chance of injury. Choose a hedge trimmer that's well-balanced and light enough that it won't wear you out.
The Greenworks 22112 22" Electric Hedge Trimmer ($39.98 with free shipping, a low by $10) has a 22" blade, 1/2" tooth width, dual-action blades, and a lockout button to prevent accidental starting.
Chain Saw
A chain saw is perfect for cutting large branches into smaller, more manageable pieces. These types of saws are also useful for trimming branches that are too wide for other devices.
What to Look for
The cutting on a chain saw is done by a sharpened chain that races around the blade. Since this task takes some serious power, battery-operated chain saws are not a major player in the market: your choices are either a gas-powered and corded-electric model.
The gas-powered models cut faster than their counterparts and require less force. They are, however, heavy and noisy and can produce fumes. They too need tune-ups. The electric saws are lighter and don't require fueling; they are less powerful than the gas-powered models, but suffice for moderate cutting needs. Frequent chain sharpening is necessary for both models in order to retain their cutting capabilities.
Among the features to look for on a chain saw are a kickback bar (one danger of a saw is the tendency to kick away from the cut when the going gets tough), a chain brake to stop the chain when it does kick back, a chain catcher to keep the chain from being thrown back into the operator if broken, and a wrap-around handle for maximum grip.
The Poulan Pro PP4218AVX 18" Gas Chain Saw ($142.99 with free shipping, a low by $17) has an 18" bar, 42cc 2-cycle gas engine, an automatic oiler, a full-wrap handle, and a chain brake, with a total weight of 11.8 lbs.
Cultivator
If you really don't like weeding by hand, a cultivator uses its several L-shaped tines to rotate into the ground and turn over the soil thereby pulling up weeds. It also opens pathways in the soil for water and nutrients. Cultivators are also useful in preparing the soil for planting in the spring.
What to Look for
One walks behind a cultivator like an old-time plow being pulled by a horse. Gas-powered models are the most powerful, although extra weight comes with that power. Corded, electric models are lighter and suitable for most aerating. For really heavy work, such as digging up new ground for a garden, the tiller (a sister device to the cultivator) is your best bet.
Cultivators come either with tines in front of the wheels or behind them. The former is better for tight spots, the latter for large open areas. Some can be adapted to mow lawns, edge, aerate, and plow. While most rotate forward, some cultivators offer a reverse feature that can be useful in difficult conditions.
The Tiller Joe TJ600E 14" Tiller / Cultivator ($89.99 with free shipping, a low by $13) runs on electricity, weighs 18 pounds, has a powerful 6.5 amp motor, has a 14" path and cultivates up to 7" into the soil with four front tines.
A great garden and lawn can be immensely satisfying, but incredibly time-consuming. Having the right power tools at hand can save you enough time to really enjoy the fruits (and vegetables) of your labor.
This feature has been updated since it was originally published.
---
Related DealNews Features: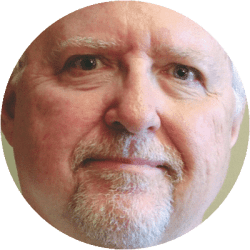 Contributing Writer
Tom Barlow is a freelance journalist specializing in lifestyle and consumer issues. In addition to DealNews, his writing has appeared on many websites, including Forbes.com and Aol's DailyFinance.com.
DealNews may be compensated by companies mentioned in this article. Please note that, although prices sometimes fluctuate or expire unexpectedly, all products and deals mentioned in this feature were available at the lowest total price we could find at the time of publication (unless otherwise specified).