Play Ball: Where to Find the Best Prices at Major League Ballparks
For just $50, you can have a baseball mascot propose to the love of your life — assuming you choose the right team.
The baseball season has just begun, which may have you thinking about heading out to the stadium to enjoy a game and some cheap (or not so cheap) beer. Since we're always thinking about the bottom line here at DealNews, Opening Day has us seeing green — and not the kind in the outfield. So just what will it cost you to enjoy a major league game?
Baseball Still Has Low Ticket Prices
When it comes to major league sports, baseball is surprisingly affordable with an average ticket price of $27.93 across the league. Topping the ticket price list is the Boston Red Sox at $52.32 for an average ticket, while the award for the highest-price premium ticket goes to the New York Yankees at $305.39.
Even with average ticket costs up 2% from last year, you can still find plenty of tickets that beat that $27.93 average, with the lowest price going to the Arizona Diamondbacks at $17.98. And because some teams price based on demand, you can find certain games going for even less; because of low season ticket sales, some Los Angeles Angels games cost as little as $5 per seat. Now that's a price tag that definitely says "take me out to the ball game."
Unfortunately, this isn't your total cost. Unless you live walking distance from the stadium, expect to add parking to your ticket price; it averages $15.09 league-wide, but goes as high as $35 at Yankee Stadium.
Peanuts, Crackerjacks, and More
What's a game without a cool drink and some hot food to go along with it? The highest beer cost is $8 if you're catching the Miami Marlins at home, with the lowest in the league at $4 if you're seeing the Arizona Diamondbacks or Cleveland Indians. But the average is $6.09. Where food is concerned, the traditional hotdog reaches a high of $6.25 for a New York Mets game at Citi Field, with a $1 dog at the other end of the spectrum in the Great American Ball Park for a Cincinnati Reds Game.
If you're looking for fancier offerings, many stadiums have them — for an extra cost, of course. At a Giants game, you can enjoy a crab sandwich on San Francisco sourdough for $16.50. The Texas Rangers Ballpark offers the Boomstick: a two-foot long hotdog smothered with all the fixings — for $26. Still, $20 goes a long way in most baseball stadiums, getting you three beers and five hot dogs if you're catching a Diamondbacks or a Reds game.
The Cheapest Proposal Options
If your other half is a baseball fanatic, then a ballpark proposal could be just the thing to seal the deal. An official stadium proposal can cost you as little as $39 at a Pirates game for a message displayed on the scoreboard, while $2,500 at a Dodgers game will get your proposal featured on the live video board. Talk about pressure!
For a proposal that doesn't feature a stadium full of people watching, you might take advantage of the St. Louis Cardinals private stadium tour (on non-game days) that ends with a surprise proposal on the field for $250. Or if you feel you need a little help, you can get a hand from the team's mascot at a Red Sox ($250), Reds ($50), Tigers ($50), Marlins ($250), or Rangers ($200) game.
Best Seat in the House
If making it out to the stadium isn't in the cards, there are plenty of home viewing options — you guessed it, for a cost. Cable packages typically run just under $200 per season, with a season of MLB Extra Innings costing $197.94 on DirecTV and $189 on Comcast. Expect similar pricing on the package from other cable providers. Cord-cutters will want to check out MLB.TV, which offers streaming to your computer, tablet, or mobile for $129.99 a season. In any case, you'll be on your own for concessions; remember to stock up on hot dogs.
So with prices like these, how will you catch a ballgame this season?
---
Related DealNews Features: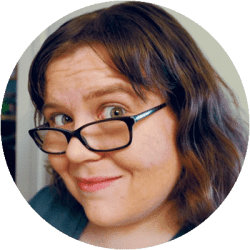 Contributing Writer
Originally working in IT, Elizabeth now writes on tech, gaming, and general consumer issues. Her articles have appeared in USA Today, Time, AOL, PriceGrabber, and more. She has been one of DealNews' most regular contributors since 2013, researching everything from vacuums to renters insurance to help consumers.
DealNews may be compensated by companies mentioned in this article. Please note that, although prices sometimes fluctuate or expire unexpectedly, all products and deals mentioned in this feature were available at the lowest total price we could find at the time of publication (unless otherwise specified).