Pay More for Organic Dog and Cat Food Now, Spend Less at the Vet Later
Organic dog food may cost 36% to 83% more than regular food, but experts say it will keep your pet healthier — and will ward off expensive vet bills down the line.
Organic food isn't just for your kitchen table anymore. As pet ownership in the United States continues to rise, organic dog food and cat food manufacturers are jumping on the super food bandwagon, ensuring Fido gets his fair share of organic treats.
The trend is so popular, that the natural pet food and pet care industry is expected to grow by up to 15% over the next three years, according to market research firm Packaged Facts. That means sales of healthy dog and cat food in the U.S. will reach $9.4 billion by 2017, up from an estimated $4.1 billion in 2012.
For the average pet owner, organic treats means spending more money throughout the lifespan of your pet. In some instances, you could pay up to $7 more per every 5-lb. bag of organic pet food you buy. But can purchasing premium pet food help both you and your buddy in the long run?
Pay More for Food Now, Spend Less to Treat Health Issues Later
"The benefits of feeding your pet an organic or all natural diet are endless," says Janie Knetzer, pet nutritionist and author of Home Cooking for Sick Dogs and YourOldDog.com. "Many chronic health issues such as ear problems or excessive scratching can be eliminated by feeding an organic diet," says Knetzer. But not all foods claiming to be all-natural are healthy, and consumers should know what they're buying.
"You have to read the ingredients and more importantly, understand which ingredients are good," says Knetzer. "For example, food with corn as the main protein is not good, regardless if it's all natural or not."
And just like you'd read the nutrition label on your food, pet owners should get used to reading the labels on their pet's food. You should generally avoid anything with the following ingredients: Ethoxyquin, BHA (Butylated Hydroxysanisole), BHT (Butylated Hydroxytuluene), TBHQ (Tertiary Butylhydroquinone), and Sodium Metabisulphite, says Knetzer. These cancer-causing preservatives refute any health claims you'll find on the food's packaging. Instead, look for labels that use natural preservatives such as Vitamins C and E, she says.
Likewise, meat meals should always include the meat source, says Knetzer. Choose products that list chicken meal instead of poultry meal or salmon meal rather than fish meal. "My favorite brands include Dr. Harvey's, The Honest Kitchen, Grandma Lucy's, and Stella and Chewy's," says Knetzer. "I typically never recommend kibble unless a client refuses to feed anything but kibble. If that's the case, then I recommend Acana, which is an excellent choice."
Know What's Out There: Holistic, Organic, and All Natural
Walk through the pet aisle at your local pet store and you'll find a cornucopia of pet food. Among the most common varieties you'll see are holistic, organic, and all natural, but not all of these foods are created equal.
Holistic foods refer to those that use "whole" foods with minimal processing and no additives, says Knetzer. By comparison, organic foods refer to how the ingredients were grown or — in the case of meat — how they were raised. In order for a brand to call itself organic, every ingredient on its label must meet standards set by the U.S. Department of Agriculture. That means the food must be produced without harmful pesticides or chemicals.
However, when dealing with foods labeled all natural, Knetzer advises using caution. "The USDA doesn't require the same standards for "all natural" that it does for organic," she warns. So consumers are often fooled into thinking that "all natural" is synonymous with "organic," when oftentimes the former can include ingredients that were grown with harmful pesticides. So when shopping for pet food, it's best to read labels, look for organic certification, and question foods marked "all natural."
The Main Benefit of Spending More
In our informal comparisons, we compared dog food from health brands like Acana and Blue Buffalo against common brands like Purina and Science Diet. Using stores like Chewy, Petco and PetSmart, we found prices cost up to 36% more for premium food than generic dog food. Likewise, we found that 5 lbs. of specialty freeze-dried dog food from Stella & Chewy's cost up to 83% more than a 5-lb. bag of generic kibble.
But while these premium pet foods command a bigger upfront cost, investing in top-of-the-line dog food could save you money in the long run. You'll be making fewer visits to the vet, says Knetzer. And you might not have to spend money on pet insurance either as a result.
Additionally, you'll have a healthier pet, which for any pet owner, is priceless.
---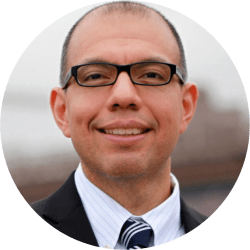 DealNews Contributing Writer
With over a decade of experience covering technology, Louis Ramirez has written for CNET, Laptop, Gizmodo, and various other publications. Follow him on Twitter at
@louisramirez
.
DealNews may be compensated by companies mentioned in this article. Please note that, although prices sometimes fluctuate or expire unexpectedly, all products and deals mentioned in this feature were available at the lowest total price we could find at the time of publication (unless otherwise specified).