Victoria's Secret Is Ditching Swimwear: Here's How to Stock Up on Discounted Suits
Expect discounts of up to 80% off as VS clears out its swim stock. Better yet, expect activewear to take swimwear's place in stores.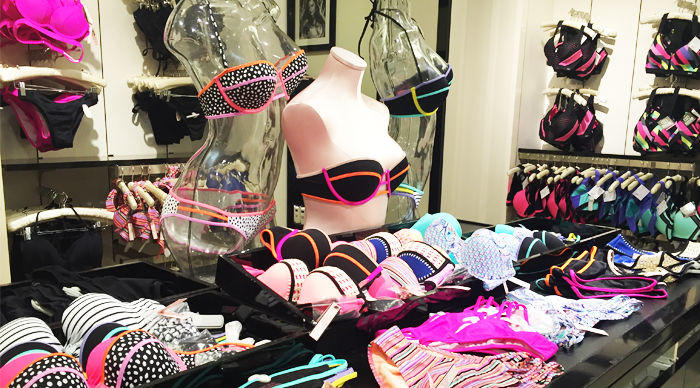 Last week, Victoria's Secret confirmed that it is eliminating its popular swimwear line as part of larger cost-cutting measures.
Completely cutting swim is a bold move. Even if the brand continues to offer a more limited selection of suits under its Victoria's Secret Pink label, it's still a big change. (The Pink line will still be sold and currently includes swimwear, but it's not clear if these suits will remain or are going out with the tide.)
It's not a move the company is making without reason, however. Will you shop the Victoria's Secret swim line before it's discontinued?
Fashion Trend Failures and a Lack of "Real" Women
In 2015, Victoria's Secret made a big push to sell swimwear, even airing a swim special on network TV for the first time. That push failed, however; former Victoria's Secret head Sharen Turney even called swim her "biggest disappointment." In August the company reported lower swimwear sales.
SEE ALSO: How to Save Money at Victoria's Secret
The company attributed the decrease in sales to a failure to hit fashion trends. But some have attributed the losses to Victoria's Secret's failure to board the body-positivity bandwagon. That movement has been gaining momentum in recent years, with Aerie's successful advertising move of using "non-photoshopped" models, and companies such as Target bringing in models who represent a larger variety of body shapes and sizes. Meanwhile, VS has conspicuously abstained from the body-positivity push.
Whatever the reason, Victoria's Secret is discontinuing its swim line after this year. It's a move that will likely disappoint many fans, who enjoyed the comfort of knowing what size suit to order (the same as their VS lingerie size) and the long-lasting construction — not to mention the cachet of the "Victoria's Secret" name.
Activewear to Replace Swimwear
The company reportedly plans to use some of the retail space freed up by eliminating swim items to expand its activewear offerings. VS's swimwear fumble contrasts sharply with the success of the Victoria's Secret Sport line, which raked in over $200 million in sales two years after its launch.
The company's swimwear fumble contrasts sharply with the success of the Victoria's Secret Sport line, which raked in over $200 million in sales two years after its launch.
It's unclear what the "expansion" of this line might mean. It could simply mean adding a sports section to more retail locations, or including more types of merchandise. VS Sport currently offers multipurpose sports bras, exercise tights, shorts, and tops. One could imagine more offerings tailored to appeal to specific activities, like running or bicycling.
Superfans Should Watch for Serious Swim Deals
More activewear is all well and good, but it does leave beachgoers high and dry. Fortunately, Victoria's Secret fans have at least this year to stock up before the tide goes out on the last of the swimwear line. Discounts on swimwear got off to a great start in May with a 40% off sale. It's likely we'll see this discount matched or exceeded in June during the summer Semi-Annual Sale. Last year, we saw deals of up to 50% off, plus a stacking 20% off coupon for a single item toward the end of the sale.
SEE ALSO: When is the Victoria's Secret Semi-Annual Sale?
The later you buy, the more you can save, of course ... but swimwear selections are likely to grow more and more limited as the sale goes on. That should be doubly true this year, since there won't be similar deals from VS to look forward to in the future. Last year, the best swimwear deals started in July, with an offer for up to 70% off plus an extra 30% off. We saw several similar sales — up to 60% to 70% off, along with a coupon — several times throughout the latter half of 2015, culminating in a clearance closeout in January 2016, where we found prices as low as $5 for swimwear.
The bottom line? If you're not going to try to snag some serious steals at the last possible moment, you can start looking as soon as the end of the Semi-Annual Sale for a discount/coupon combo that'll stack up to give you around 70% off, and feel pretty confident that you've gotten a great deal. The best possible deals outside of very limited clearance selections should come in at around a combined 80% off. And, if last year's trends are anything to go by, your last chance (EVER!) on VS swimwear will be no later than January — but likely much sooner, as disappointed fans snap up discounted swimwear at an accelerated rate.
Will You Buy VS Swimwear Before It's Gone?
Readers, what do you think about Victoria's Secret discontinuing its swim line? Are you going to stock up on VS swimwear?
Answer the poll, then share your thoughts in the comments below.
---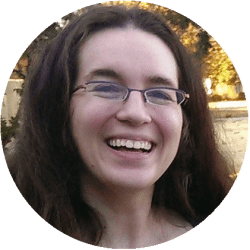 Contributing Writer
Formerly a content writer for DealNews, Erin Coduti now brings that experience to the blog team as a freelancer. Previously, she wrote for a television news station and a literary fan magazine.
DealNews may be compensated by companies mentioned in this article. Please note that, although prices sometimes fluctuate or expire unexpectedly, all products and deals mentioned in this feature were available at the lowest total price we could find at the time of publication (unless otherwise specified).