Online College Stores Charge 35% More for Laptops
Buying your laptop on campus can cost you more than your typical back-to-school sale. To save money, compare prices and look for deals outside your campus.
The costs of attending college continue to escalate, but it turns out the usual suspects like textbooks aren't the only items to be concerned about. We looked at the online bookstores of six universities and found that laptops and tablets are actually sold at higher-than-average prices. In some instances, we found devices that were up to 135% more than what you'd pay at a normal store.
To compare prices, we turned to U.S. News & World Report's college rankings for private and public universities. While our intent was to look at the computer stores of the top five private and top five public schools, we found that many private schools didn't allow access to their online bookstores without a valid student email or ID. So our final list consists of the top five public schools and one private school.
For each campus store, we looked at its cheapest laptop, its most expensive laptop, and its cheapest tablet available. We then compared the colleges' prices to recent deals we've posted on our site. For accuracy, we only compared items with similar configurations and hardware.
Campus Prices Are 35% Higher Than Back-to-School Deals
On average, we found that campus laptop prices were 35% more expensive than back-to-school deals for the same systems, purchased elsewhere. In addition, many campus stores suffered from a very limited selection of devices, oftentimes selling older laptop models or underpowered systems at higher-than-average prices.
The University of Virginia, for instance, is selling what appears to be the first-generation iPad mini 16GB Tablet for a whopping $469. It's currently available at Target for $199, and we've seen that price before; which makes UVA's price a 135% increase over this summer's best deal. (Update: UVA has since updated its product page to reflect a $299 price for this tablet, leading us to believe the original cost was a pricing error; however, even at this lower price, UVA's offer is still $100 more than deals we've seen from Walmart and Target this summer.)
Likewise, the University of California, Berkeley offers the HP Pavilion TouchSmart 10-e010nr AMD A4 10.1" Touchscreen Laptop for $319 when we listed it for $229 mid-July. That's a 39% increase over the best deal we could find for this exact system.
To be fair, not all campus devices we investigated were overpriced. Some devices, like the 2014 MacBook Air and HP 14" Chromebook, were just as cheap on campus as they were in our deal archives. However, of the many deals we checked, 68% were cheaper when purchased outside of campus versus buying them on-site in college.
One pricey campus deal did include an impressive 4-year warranty; but aside from that, we could find no justification for the price differences we saw. Shoppers can however inquire if campus computer purchases include add-ons, repairs, extended warranty, or similar extras.
Beware Apple's Educational Discount
As a student, you may think Apple's educational discount is the holy grail of Apple deals. However, we've found that Apple's back-to-school deals can be easily beaten. Stores such as Best Buy are known for offering better deals than Apple, and while these authorized retailers may not trump Apple's offerings by wide margins, we've found some outside deals that top Apple's educational discounts by up to $50.
That said, many colleges participate in Apple's back-to-school promo, and clicking through their online store redirects you to Apple's storefront for students. At first glance, this may sound like an easy win, but at the very least we recommend searching for alternative deals before settling for Apple's discounts.
The few colleges that didn't link to Apple's Education Store featured prices that were on average 44% costlier than outside back-to-school deals. So if you must buy from your college, at the very least ensure that they will match or offer you Apple's student discount.
As a college student, you're already paying a premium for your books, tuition, and housing, so any money you can save makes a difference. And with laptops being a near-essential part of a college education, there's no reason why you should overpay for a system you can find significantly cheaper outside your campus quarters.
---
Related DealNews Features: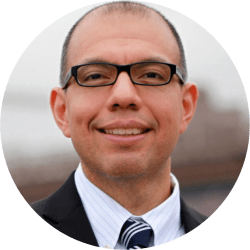 DealNews Contributing Writer
With over a decade of experience covering technology, Louis Ramirez has written for CNET, Laptop, Gizmodo, and various other publications. Follow him on Twitter at
@louisramirez
.
DealNews may be compensated by companies mentioned in this article. Please note that, although prices sometimes fluctuate or expire unexpectedly, all products and deals mentioned in this feature were available at the lowest total price we could find at the time of publication (unless otherwise specified).