Offbeat Spring Break Ideas That Save Students as Much as 70%
From the Southwest to ski towns, these are the five best offbeat, low-cost Spring Break destinations.
Spring Break is just around the corner, which means legions of college students will be hitting the beaches and partying like mad. However, the traditional Spring Break destinations can be a bit pricey. For example, StudentCity's 5-night Spring Break packages from Boston to Cancun start at $998, while STA Travel has a 5-night Spring Breaker getaway to Nassau starting at $2,275 this March. That's no trifling sum, so if a traditional Spring Break package doesn't fit either your temperament or your budget, here are five offbeat, low-cost alternatives to consider, saving you as much as 70% on your trip.
Rent a House in the Southwest
Renting a house for a weeklong vacation is usually an expensive proposition. However, sites like Homeaway make finding an inexpensive vacation rental quite simple. A quick search for Arizona rentals uncovered a number of properties under $60 per night. Thus, if all you want is for the sun to kiss your shoulders on Spring Break this year, one of these inexpensive Southwestern rentals is well worth considering. What's more, even if you're flying from the New York area, roundtrip airfare to Scottsdale is on average $280, making your Arizona getaway at least 70% cheaper than a trip to Cancun.
Hike the Appalachian Trail
While there's no way you could hike the entire Appalachian Trail in just one week, March and April are traditionally when hikers embark on this legendary Northbound journey. With the air still cool where the trail starts at Springer Mountain in Georgia, you can experience nature and wildlife without applying much sunscreen. You'll want to pitch a tent, or lodge for free in one of the many lean-to shelters along the way. If you love cold weather and time for personal reflection, or just some brewskis around a campfire during a low-exertion portion of the trail, this alternate Spring Break activity is an extremely low-cost venture, assuming you already own the proper camping and hiking gear. If not, we've found deals on camping and hiking essentials.
High-Stakes Casino Adventure
Vegas is a most obvious choice for a casino-centric Spring Break getaway in the US. Not only are Vegas hotel rooms cheap, airfare won't set you back much either. And most importantly, there are a regular stream of Vegas deals at any given moment. That being said, Spring Breakers looking to blow off some steam should also consider less popular destinations like Reno or Foxwoods. Travelzoo is currently running a deal for a suite at the 3-star Bellissimo Grande Hotel for $89 per night (a low by $20). The hotel offers free limo service to Foxwoods, and is also just a short drive from the nearby Mohegan Sun Casino. By contrast, the nightly rate at the 3-star Bahia Mar Fort Lauderdale Beach hotel is around $169, making the Bellissimo Grande 47% cheaper per night than a comparable Spring Break hotel in Florida. Take those savings and go wild at the blackjack table!
Ski & Snowboard Getaways
While most students prefer warm and sunny vacations, there's something to be said for seeking out a wintry port of call for Spring Break. Ski and snowboard packages are a great way to avoid the crowds at beaches, and get in some fun exercise at the same time.
In New England, much of the ski season has passed come March and April, which translates into an abundance of deals on hotels and ski packages in resort towns. But keep in mind that conditions on the ground may not be ideal, and not all trails may be open. However, Spring Break lines up quite nicely with great snow conditions in Wyoming and Utah. Travelzoo has been promoting a ski in-ski out hotel deal for $89 per night in Jackson Hole (a low by $32), which is a savings of 45% off the normal rate.
Charitable Vacations
Sure, you could spend over $2,000 for an all-inclusive Spring Break getaway in the Caribbean, but for some it makes financial sense to use Spring Break as a resume builder. Habitat for Humanity's Collegiate Challenge program lets students spend a week working to eliminate poverty in communities all over America. Host families provide housing and a place to cook meals, making this an inexpensive proposition for students who want to improve their work experience. Take a Greyhound bus to your destination of choice (using a Student Advantage discount card to get fares at 20% off), and this kind of trip will cost a fraction of some frivolous beach excursion.
Readers, what are you doing for Spring Break this year? Do you have any tips for finding cheap trips this time of year? Share your success stories in the comments section below!
---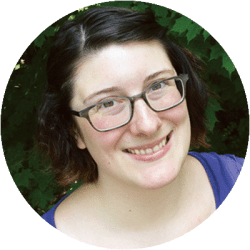 DealNews Contributing Writer
Tucker Cummings is a freelance writer based in New England. She's also written for Yahoo! TV and Tapscape. Follow her on Twitter
@tuckercummings
on Twitter for her musings on tech, TV, writing, and current events.
DealNews may be compensated by companies mentioned in this article. Please note that, although prices sometimes fluctuate or expire unexpectedly, all products and deals mentioned in this feature were available at the lowest total price we could find at the time of publication (unless otherwise specified).