No Surprise: Millennials Will Spend the Most on St. Patrick's Day
Plus, everyone will quaff about 70 million cups of beer, thanks in part to the holiday falling on a Thursday this year.
Like all festive occasions, St. Patrick's Day invites us to part with a little dough — the spending of the green, if you will — and get into the act of celebration. What does that add up to, besides 18 zillion choruses of "Danny Boy"? For starters, the total spending will hit close to $5 billion, which is more than 2% of Ireland's gross domestic product for an entire year.
Here, we present five measures of St. Pat's spending worthy of dancing a jig, turning into a tall tale, or otherwise drinking a toast to, as you whip out that clover-covered credit card.
Total St. Patrick's Day Spending: About $4.8 Billion
Last year, the National Retail Federation reported planned St. Patrick's Day spending just a whisker above $4.6 billion — the first spending drop since the McGreat Recession in 2009, when the tally was just $3.3 billion. But the holiday fell on a Tuesday last year, and it's pretty tough to quaff mass quantities of green beer just hours before that work week hangover known as Humpday.
Thanks to the magic of a leap year, St. Pat's jumps ahead to Thursday this March, a weekday many people treat as part of the weekend. So will spending meet or beat 2014 levels? Check back in a few weeks when lucky merchants count up their pots o' gold.
Age Group Ready to Spend the Most: Millennials (About $44 Per Person)
If last year's NRF numbers rise 5% — a conservative projection based on the increase from 2013 to 2014 — then millennials will dish out a healthy amount that's 8% higher than young adults 18-24. So who's likely to spend the least? By our projections, adults 65 and up will likely fork out $32 per person, more than one quarter less than the millennials. Why is this? Maybe those of retirement age are resourceful enough to own the pubs where millennials will blow their dough, and thus make money.
Estimated Beer Consumption: $278.5 Million
Last year, the NRF projected that $265.2 million would be spent on beer and as of February, annual growth figures in the brewing industry have hit 5.8%, IbisWorld reports. So what could that mean for St. Paddy's? Assuming consumption goes up just 5% from last year's projections, we're looking at about $278.5 million, which breaks down to roughly 70 million cups of brew at $4 a pop. More reliable numbers are hard to find, as it's hard to see Excel spreadsheets with beer goggles.
Craft Beer Sales: $41.78 Million
Using NRF survey estimates, IbisWorld reported that 15% of St. Pat's beer sales last year were for craft brews. Applied to this year, that looks to hit close to the $42 million mark. That breaks down to roughly 4.5 million iced mugs of brew at $10 a pop. Come on: Snobbery by way of hand-crafted, cold-filtered ale created in microbatches by wizened Irish artisans with authentic accents and cable-knit sweaters doesn't come cheap.
Preparing Special Dinners: About $500 Million
In 2015, two in five people celebrated St. Pats by making a special dinner. With at least 127 million Americans celebrating in 2016 (the same number as last year), and a modest ballpark tab of about $10 per person, and $500 million is a fairly reasonable target.
Certainly, how you'll spend your money on St. Patrick's Day is an important decision. But of more poignancy is whom you spend it with — literally. As any crowded tavern or parade route will attest, it's impossible to spend the holiday alone if you're out and about. Nothing beats getting silly with some green makeup and a group of friends decked out in similar fashion. So gather your buds and Erin go bragh for it; you'll make the wallflowers green with envy.
---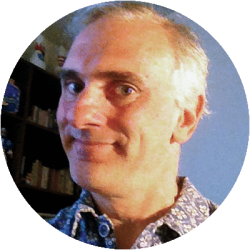 Contributing Writer
Lou Carlozo is a DealNews contributing writer. He covers personal finance for Reuters Wealth. Prior to that he was the Managing Editor of WalletPop.com, and a veteran columnist at the Chicago Tribune.
DealNews may be compensated by companies mentioned in this article. Please note that, although prices sometimes fluctuate or expire unexpectedly, all products and deals mentioned in this feature were available at the lowest total price we could find at the time of publication (unless otherwise specified).