New And Improved? 7 Huge Rebranding Fails
Don't be fooled by flashy new logos--here are eight examples of rebranding attempts that went awry for a variety of reasons.
You might think that something as simple as a company logo or a name wouldn't matter much to consumers. It doesn't necessarily change the product, and everyone knows not to judge a book by it's cover. But consumer loyalty is a funny thing, and it's not to be underestimated when millions of marketing dollars are at stake. The recent backlash against McDonald's "terrifying" new mascot reminds us that rebranding fails are alive and well, even at the most popular brands.
Here are eight examples of rebranding attempts that went awry for a variety of reasons, ranging from unfortunate synonyms to heated public response.
The 2012 London Olympics Logo, 2012
"Here's a case where they tried to create something super edgy and interesting, and everybody hated it," says David Lipkin, the New York-based founder and titled principal of Method, a brand experience company. "The only ones who liked it were the people who were involved in the design."
He's hardly exaggerating. The jagged edges in the logo set people off, and Business Insider reports that an unofficial public poll by the BBC found that 80% of those surveyed gave the logo the lowest ranking possible. It got worse, with some bloggers suggesting that the logo looked like cartoon character Lisa Simpson performing a sexual act.
AOL becomes Aol., 2009
The one-time America Online worked hard to create a bold new visual look as it prepared to spin off from Time Warner, using dozens of different artsy backdrops that encased the name "Aol." (with a period) in white type. But the critics were not kind.
Fast Company revealed that the firm behind the rebranding was the same one that handled the unpopular London Olympics logo (Wolff Olins). "When they first did it, it was just slapping a new logo on top of an old, tired brand," Lipkin says. "It fell flat, and people said, 'There's no point to this.'" But Lipkin says "now would be a interesting time for a rebrand" for the company, referring to their reinvention as a content curator, including their purchase of the Huffinton Post in 2011.
RadioShack becomes The Shack, 2009
For decades, the brand RadioShack conjured up images of nerdy guys with pocket protectors singing the praises of resistors and circuit boards. Seeking to update its image and jump into the age of cool 21st Century tech, the company dropped "radio" and rebranded as "The Shack." The 92-year-old electronics store spent nearly all of its $200 million dollar budget on new TV and digital ads to proclaim the arrival of The Shack.
But The Shack didn't stick. As Engadget writer Joshua Topolsky put it, "When you think about it, it makes perfect sense — radios aren't exactly considered cutting edge these days... still, we're not sure 'The Shack' is the right direction... unless they wanted us to immediately picture a remote location where very, very bad things happen."
Pizza Hut becomes "The Hut," 2009
Here's another case where truncation led to devastation. According to iMediaConnection.com, the change was explained as a better fit within 2009's texting generation.
But the move slid like pepperoni off a greasy pie, and forced big cheeses at the company to backpedal. "We do use 'The Hut' in some of our marketing efforts," admitted Brian Niccol, chief marketing officer of Pizza Hut. "To the loyal fans of Pizza Hut and pizza lovers around the world, we're happy to tell you that nothing is changing, we're still Pizza Hut, America's Favorite Pizza." The Hut just wasn't consumers' favorite name.
Tropicana Updates its Packaging, 2009
Who knew so many people would have so much affection for a sketch of an orange? Executives at PepsiCo decided that the Tropicana package needed a new look. They just didn't ask if customers agreed.
"They took a well-known, beloved image with the carton — the straw and orange — and did a modern take on it," Lipkin says. "They took off the straw and the orange, but they didn't do any marketing research. People said, 'We loved the old image, we hate the new one, why did you change it?'"
Consumer spoke with their wallets as well, as sales plummeted 20%, according to AdvertisingAge.
The SciFi Channel becomes SyFy Channel, 2009
In addition to science fiction and supernatural programming, the SciFi channel broadcasts horror. But imagine the company's horror when it learned that its new, catchier nickname — picked (once again) because tech-savvy young adults found it easier to text — was actually a slang term for syphilis.
Nobody caught anything, thank goodness, except executives at the channel: a major case of embarrassment, that is.
Coca-Cola becomes New Coke, 1985
And who can forget this "classic"? George Orwell gave us 1984, the dystopian story of Big Brother. And Coca-Cola gave us New Coke in 1985, the story of perhaps the Biggest Marketing Blunder of the 20th Century.
Introduced on April 23, 1985, the sweeter soda was meant as a challenge to Pepsi, and billed as a bold move by the 99-year-old beverage company. But fans of the old Coke rebelled, sending thousands of letters and 1,500 phone calls a day to the company, while some fans hoarded cases of the old stuff like fine wine. By July 11, "Coca-Cola Classic" was back on supermarket shelves.
Coke has its own take on the event on its website, declaring that the return of Coca-Cola Classic "put the cap on 79 days that revolutionized the soft-drink industry, transformed The Coca-Cola Company and stands today as testimony to the power of taking intelligent risks, even when they don't quite work as intended." Sounds like they know how to spin the bottle, eh?
As Lipkin points out, companies take a huge risk when they rebrand — not just with the image or name being unpopular, but with an increasingly smart public catching on. "Classic brands redrawn with no purpose can be cheesy," he says. "The brand is in the product, and not on it. It's how you change customers' experience with the brand that matters most. People are very savvy with the brand, and if you change just the logo, people will catch onto that and say, 'That's just marketing.'"
He sums it up this way: "You can't take a crappy old car and improve it with a brand new paint job."
---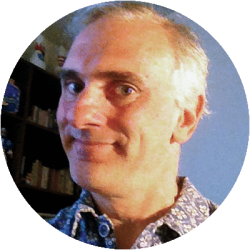 Contributing Writer
Lou Carlozo is a DealNews contributing writer. He covers personal finance for Reuters Wealth. Prior to that he was the Managing Editor of WalletPop.com, and a veteran columnist at the Chicago Tribune.
DealNews may be compensated by companies mentioned in this article. Please note that, although prices sometimes fluctuate or expire unexpectedly, all products and deals mentioned in this feature were available at the lowest total price we could find at the time of publication (unless otherwise specified).