10 Must-Have ThinkGeek Items for Any True Nerd
If "geek" is your idea of "chic," these top sellers from ThinkGeek are destined for your wish list! Who wouldn't want a Death Star waffle maker, or a hoodie that glows?
Could you imagine a world without ThinkGeek? For years, this DealNews favorite has been a blessed refuge for shoppers of a certain "nerdy" persuasion, fueling our fandoms with all sorts of top-notch novelties, clothing, and household items.
Because a healthy portion of our readers (and editors!) veer towards the nerdy side, we thought we'd reach out to Timmy and the ThinkGeek crew to find out what geeks across America are buying.
The result is the list below of ThinkGeek's 10 best-selling items of the year, featuring weird watches, glowing hoodies, and a whole lotta Star Wars stuff. Trust us when we say, these items will have you reaching for your credit card faster than you can say, "Han shot first." (And if you're not of the nerd persuasion, consider this a fool-proof shopping list for your friends who are.)
Note: Currently ThinkGeek is offering free shipping on all orders over $30 via coupon code "BUFFY".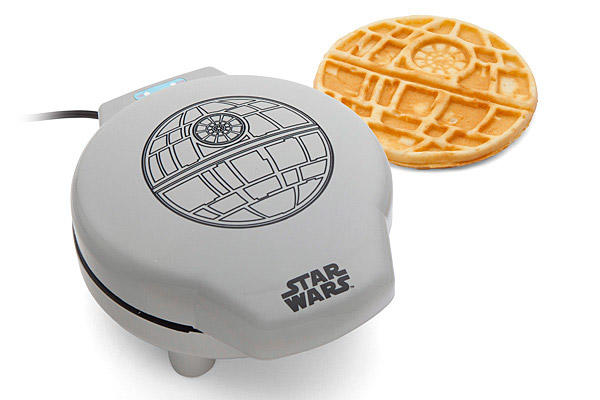 Price: $39.99
Imagine getting to recreate the climax of Star Wars each and every morning. Luke Skywalker had his proton torpedoes, but you have your teeth. Sink (and sink into) the Empire with this ThinkGeek-exclusive waffle maker, which will afford you the chance to make an endless parade of Death Star-shaped waffles.
Best of all, giving waffles the Death Star treatment eradicates none of their usual charm. These retain the shape, grooves, and thickness of "normal" waffles, so this machine won't be something you use once before tossing aside. If we can quote Darth Vader: "Impressive. Most impressive."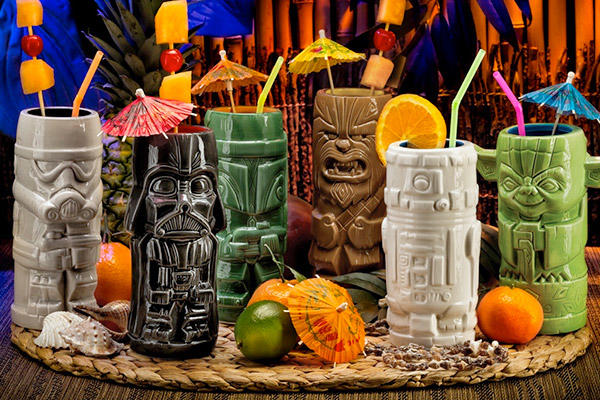 Price: $14.99 each
We can't help but think that the Mos Eisley Cantina would've been a much friendlier place if this had been its standard drinkware. These ceramic tumblers mix the aesthetics of tiki bars and the Star Wars universe — a blend we admittedly never thought to ask for, but is it ever cool!
SEE ALSO: These Are the Toys You're Looking For: The 11 Coolest Vintage Star Wars Figures
Six different character mugs are available, bearing the likenesses of classic characters such as Darth Vader, Yoda, and Chewbacca. There's even one for Boba Fett, because ThinkGeek knew that no Star Wars fan would be able to resist a Boba Fett tiki tumbler. (Go ahead and try.)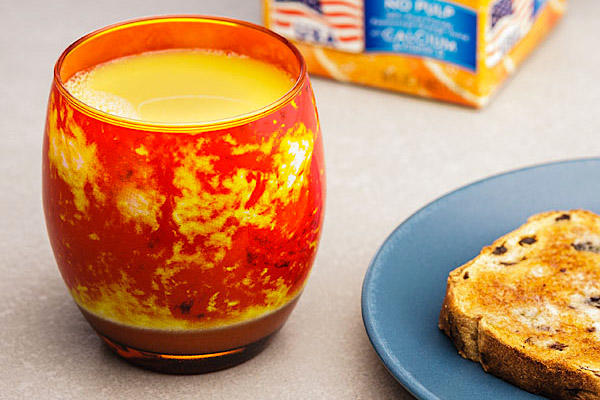 Price: $29.99
Here you get a set of 10 drinking glasses, each representing a different planet in our solar system. (Plus the sun, and poor forgotten Pluto.) Someone with even the most rudimentary knowledge of our solar system would be able to identify each of the planets, but were you to use these at a more formal dinner party, they'd still seem more chic than geek.
The bulk of the set hold 10 ounces of liquid each, but here's a nice touch: The sun's glass is larger and holds 16 ounces, while Pluto's is comparably tiny and holds only 4 ounces. We're not sure whether to drink from these or use them as props for a science fair project. Maybe we can do both?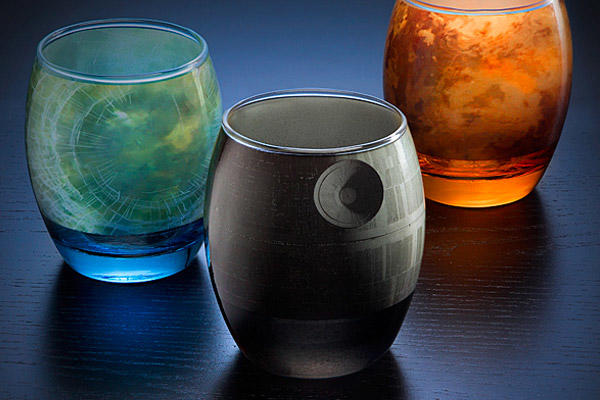 Price: $27.99
Hey, why not milk a killer concept for all it's worth? Joining the planetary set is this special Star Wars edition, where we replace the planets of our own solar system with the fabulously fictitious worlds of the Star Wars universe.
SEE ALSO: 5 Star Wars Destinations on Planet Earth That You Can Actually Visit
Each glass in this 6-piece set holds 10 ounces, and they do a great job in capturing the essences of these famously fake worlds. Tatooine's glass looks scorching, Hoth's looks icy, Endor's looks lush, and so on.
The planets in the Star Wars universe have never been particularly well-represented on the merchandise front, so while a Star Wars fan may own three dozen things that look like Darth Vader, we doubt that he or she has much in the way of Alderaan memorabilia. Fill the glasses ... and a niche!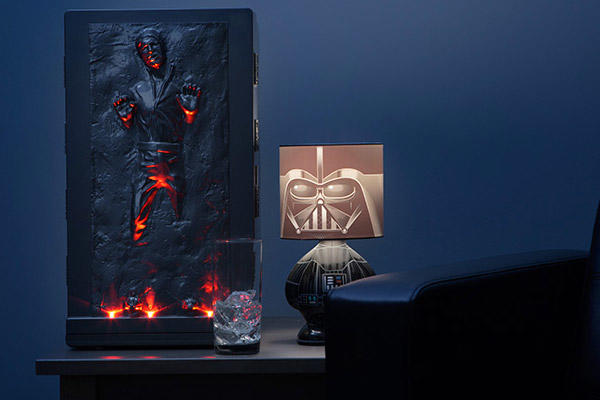 Price: $139.99
Are you kidding us with this? Han Solo frozen in carbonite has become one of the Star Wars universe's most iconic visuals. And while a mere statuette would've sufficed for most fans, here you're getting a fully functional refrigerator.
Though its 19" height marks it as more of a "mini fridge," this baby holds an impressive 18 cans of soda. (Don't let that unit of measurement confuse you — you can fill it with food just as easily as cans.)
Red LED lighting illuminates the front eerily, and there are even "cool" and "warm" settings. The fridge's size and weight make it easy to transport, so poor Han Solo makes an excellent travel buddy. He may be suffering, but your cans of Coke certainly won't be.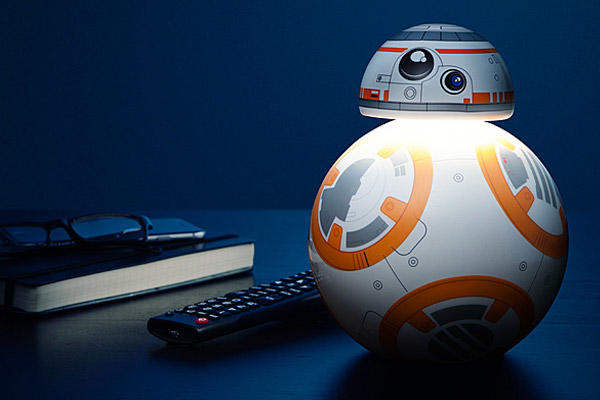 Price: $49.99
Sorry Rey and Finn, but BB-8 is the new fan favorite of the Star Wars universe since The Force Awakens came out.
This lamp may look like a toy, but it probably does its job better than whatever's currently on your desk or nightstand. With three distinct modes, BB-8 can give you enough light to read, or just a gentle glow to soothe your worries about unseen boogeymen.
The best part? You can switch between lighting modes by giving BB-8 a gentle pat on the head. Heck, we'd do that anyway.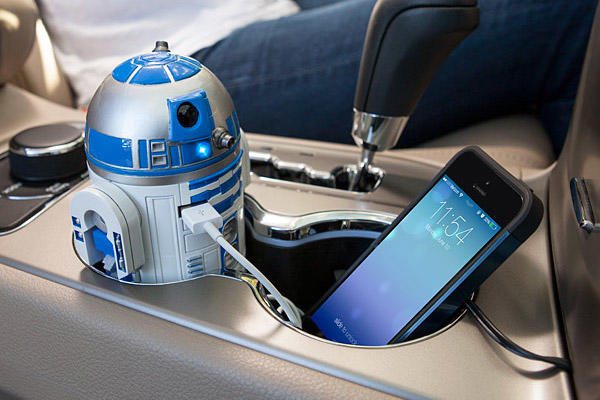 Price: $24.99
This is the last Star Wars item in the top 10, and we're going out with a bang. Or maybe a beep?
Plug R2-D2 into your car's lighter compartment and be amazed. With a light-up eye and rotating head, R2 works as an agreeable travel companion, making those long, lonely trips seem a little less long and lonely. Better yet, he doubles as a functional car charger, complete with two USB ports ... which means you can charge up your phone and your tablet while on the road.
R2 fits into your vehicle's cup holder, sort of like how he slid into the back of Luke's X-Wing. You won't be shooting down TIE fighters on the interstate, but you're so gonna pretend that you are.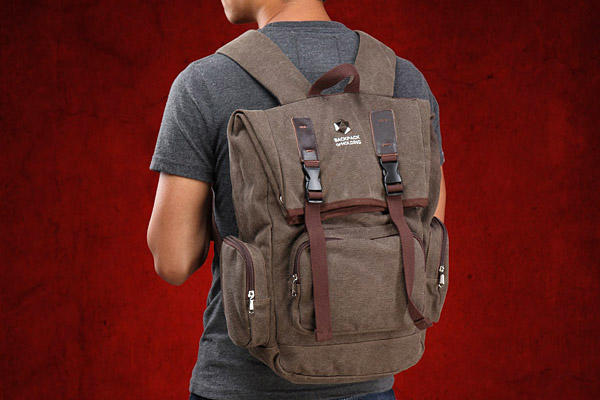 Price: $29.99
If you don't get the reference, the "bag of holding" was made famous in the Dungeons & Dragons role-playing game, before being appropriated by all sorts of sci-fi/fantasy games and movies. In the simplest terms, it's a "bottomless" bag that's capable of holding more and larger items than it should be able to. (Because magic!)
SEE ALSO: 9 Things to Consider When Buying a Kids Backpack for School
While ThinkGeek's Backpack of Holding must adhere to stricter laws of physics, you can still fit plenty of goodies into this thing. Larger than standard schoolbags (yet not so large as to be cumbersome), the Backpack of Holding works as both an everyday backpack and an overnight bag.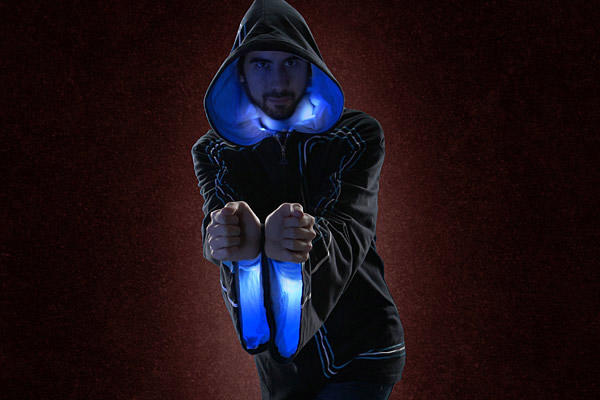 Price: $99.99
First of all, we'd pay $100 for a golf ball if it had a name like this.
Simultaneously the most needless and most must-have item in the history of everything, the hood and sleeves on this electronic hoodie light up, and then rotate through a bevy of neon colors as you practice your spells. Wanna throw an imaginary fireball? The hoodie glows red. Want to recoup energy for your next attack? The hoodie glows purple. It's absurd. It's amazing.
With over two dozen pulsing LED lights and speaker-boosted sound effects, any activity is made better with the Technomancer hoodie. It'll make you the star of any arena, whether you're trick-or-treating, at the rave, or just doing jumping jacks in the living room.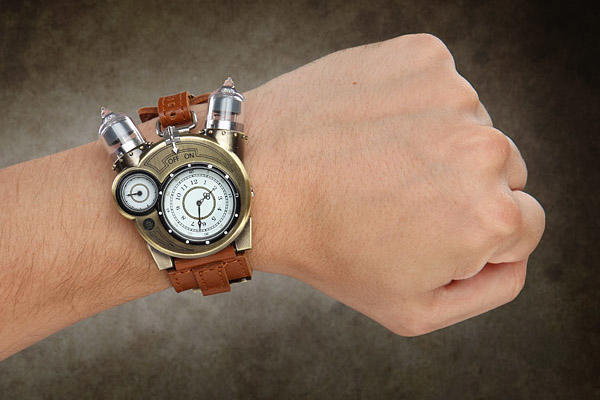 Price: $69.99
What better way to pay tribute to the mad genius of Nikola Tesla than with a wristwatch that looks like ... well ... this. This steampunk-style analog watch is as much a conversation starter as a timepiece, with LED lights and winding ornamental keys.
The watch neatly straddles the line between gaudy and elegant. It's over the top, but oh so slick. We have to agree with ThinkGeek's own assessment: "Everybody will want to ask you what time it is so they can see your watch." Hey, what fun is fashion if you don't get some attention?
Reader, are you a ThinkGeek nut? Have you purchased any of the items on this list? Let us know your thoughts in the comments! And check out our ThinkGeek deal page for future coupons and sales.
---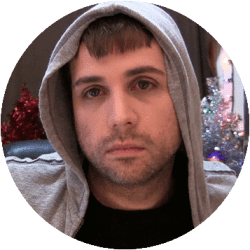 DealNews Contributing Writer
Matt has been blogging about geeky nonsense since early 2000. You can view more of his weird work on
Dinosaur Dracula
, or follow him on Twitter
@dinosaurdracula
.
DealNews may be compensated by companies mentioned in this article. Please note that, although prices sometimes fluctuate or expire unexpectedly, all products and deals mentioned in this feature were available at the lowest total price we could find at the time of publication (unless otherwise specified).