The 10 Most Outrageous Splurges We've Ever Listed
That space shuttle might have cost a cool $2.2 million, but it was a savings of $26 million! (It required pickup though, which is kind of a deal killer.)
This Thursday marks one of our favorite semi-real holidays here at DealNews: National Splurge Day. After helping you save money and spend wisely 364 days of the year, it's nice to cut loose for once!

But if you still want to splurge wisely, we have a few examples. These 10 outrageous items were all listed on DealNews at some point in the last few years, which means they carried our Editorial Guarantee: no matter how expensive these deals were, they were the best price on that product we could find at the time.

So in honor of National Splurge Day, here are the Top 10 DealNews Splurges, from least to most expensive. And because you, our readers, often got in on the fun, we've included our favorite reader comments from some of the deals.


Terminator Salvation Arcade Game with $103 SYWR Points
Store: Dazadi.com via Sears
Price:

$10,271

with

free shipping


Lowest By: $103
Originally Published: October 15, 2013


Best Comment: "On a side note, what aisle are arcades located in at Sears?" — @jlopez247

Is It Worth It?: Perfect for any mancave, or putting a new spin on family game night, this Terminator arcade game just squeaked into the discounted category thanks to the $103 of SYWR points it brings. (Maybe you should spend them on a moving dolly.) The game measured 105" x 43" x 62" and featured a 42" LCD panel, neon-lit rifle racks, replica T-600 marquee topper, and heavy-duty recoiling rifles.


JL421 Badonkadonk Land Cruiser/Tank
Store: NAO Design via Amazon
Price:

$19,999.95

with

$14.99 s&h


Originally Published: December 2, 2006

Is It Worth It?: Apparently, back in 2006, consumer Battle Tanks were all the rage: This all-time low deal came around twice in just a few months. (Oh, the pre-Recession days of consistently low gas prices...) The armored-shell Badonkadonk insured that you'd be the envy of every Jawa in the neighborhood with its 6-horsepower Tecumseh gasoline engine (40 mph top speed), premium sound system, "plush" interior, and enough cargo room for five people inside or on the roof.


Game of Thrones Lifesize Replica Iron Throne
Store: HBO
Price:

$24,000

via coupon with

$1,820.95 s&h


Lowest By: $6,000
Originally Published: June 6, 2013


Best Comment: "For $24,000 I will go to your house, hot glue some twigs together, spray paint them pewter, take your picture on it wearing green pajamas, then take you to Medieval Times, burp you, and tuck you into bed." — @bilboBagit

Is It Worth It?: Sure, everyone and their mother has a photo with the Iron Throne posted to Facebook. (Even the actual Queen.) But how many of those people actually owned one?


Mother's Day Stand-In Child
Store: Groupon
Price:

$25,000

with

free shipping


Originally Published: May 8, 2015


Best Comment: "If anyone wants a deal, I'll do it for $11,998." — @tammytam

Is It Worth It?: "Intended for those who can't make it home on Mother's Day, this package includes airfare for your proxy to fly to your home and spend 16 hours doing domestic chores, a one-day stretch limo rental, $5,000 shopping spree, family photo, and a catered, in-home family dinner for up to six people." You'd think someone with this kind of budget could have found a way to get home to Mom for a few hours.

Our deal writers were understandably unwilling to investigate the going rate for a person for comparison, though we have to wonder if 16 hours on TaskRabbit would cost anywhere near $25,000. Also, of note, no warranty information was provided.


Tron: Legacy Light Cycle
Store: Hammacher Schlemmer
Price:

$55,000


Originally Published: August 17, 2011

Is It Worth It?: At the time, we noted that since we're still waiting for a real Back to the Future hoverboard, movie lovers should invest instead in this "frickin' awesome" functioning cycle modeled on Tron: Legacy. (It's also great if you need something a little more agile than your Badonkadonk tank.)


Zenith Men's Academy Tourbillon Quantieme Perpetual Watch
Store: Ashford
Price:

$66,000

via coupon with

free shipping


Lowest By: $198,000
Originally Published: December 11, 2014


Best Comment: "Is this the new iWatch? They lowered the price!" — @just me

Is It Worth It?: Made of 18K gold and a crocodile leather strap, this sensible piece was the stocking-stuffer to beat in 2014. With free shipping, why not buy enough for the whole family and office?! For the more budget-minded, this watch also came in rose gold for the bargain price of $57,500.


Samsung 105" Curved 3D Smart LED LCD Ultra HD Television
Store: Amazon
Price:

$119,999.99

with

free shipping


Lowest By: $2,400
Originally Published: January 19, 2015


Best Comment: "At first I thought this TV was a bit overpriced, but once I saw they included Free 30-Day Tech Support I was sold!" — @TampaBayGuy

Is It Worth It?: Once again, rewards points pushed this deal over the top: That 2% back in Amazon Rewards converted to a whopping $2,400 Amazon credit. (That would buy a lot of popcorn for your new home theater.) Oh, and two pairs of 3D glasses were also included.



6.20 Carat Internally Flawless, Colorless Diamond Solitaire Ring in Platinum
Store: Costco
Price:

$1,000,000

for members
Lowest By: $496,255
Originally Published: August 15, 2011

Is It Worth It?: Do you make about $4 million a year, but want to show the woman you love that you're not some stuffed-shirt who shops at Zales? Costco had the solution for you. Back in 2011, they offered their members this ring, in size 6.5 only, for $1,000,000 via phone orders. (Non-members paid $50,000 more, so we suggested paying Costco's $50 membership fee.) Sure, that's maybe a tad pricey, but it was a savings of $496,255!


The Walking Dead Town
Store: K9chabe via eBay
Price:

$680,000


Originally Published: March 3, 2015
Expires:

Is It Worth It?: They say real estate is always a good investment, especially when it's perfect for everything from zombies to bootleggers. These nine buildings in downtown Grantville, GA have been featured on AMC's The Walking Dead in the season three episode "Clear" as well as in films like Lawless and Dumb and Dumber To. The 34,000 square feet of real estate, being sold by the former mayor of Grantville, included retail and office space, loft apartments, bars and restaurants, and a pharmacy. At the time, it was receiving $6,500 a month in rentals, so you could eventually get a return on your investment! (Eventually...)


Space Shuttle Orbiter 1:1 Scale Replica Model
Store: SpaceToys.com
Price:

$2,200,000

with

pickup


Lowest By: $26,000,000
Originally Published: November 18, 2010

Is It Worth It?: Unfortunately, unlike the Tron cycle, this space shuttle wasn't functional — it didn't even have an interior. Still, it was $26,600,000 less than the lowest total price we could find for an actual NASA space shuttle. So maybe with those savings, you could hire some Russian defector rocket scientists to make it fly. Also save some for a moving crew, as shipping wasn't even provided.

Did we miss any of your favorite DealNews splurges? Let us know in the comments below.
---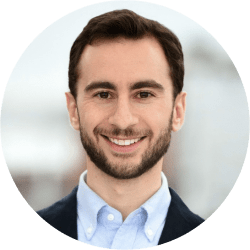 Contributing Writer
Ben was Features Editor at DealNews from 2014 to 2017, when his shopping insights were highlighted by Good Morning America, Reuters, the Washington Post, and more. Though no longer in consumer news, Ben still loves getting a great deal (and writing about it!).
DealNews may be compensated by companies mentioned in this article. Please note that, although prices sometimes fluctuate or expire unexpectedly, all products and deals mentioned in this feature were available at the lowest total price we could find at the time of publication (unless otherwise specified).