Money & Laundering: A Guide to Finding the Right Washer and Dryer
Price, capacity, and energy-saving sensors are just some of the factors to consider when buying a new washer and dryer. We'll tell you what will help, and what won't.
If you're tired of trips to the laundromat and are looking to pick up a washer and dryer for your own home, the array of options can be dizzying for a first time buyer. And even if you've bought before and are looking to replace an aged washer or dryer — which can run happily for a decade or longer — the new options on the market make for a confusing buying decision. But picking out a new washer and dryer doesn't have to be a complicated choice: we'll walk you through what is and isn't important to try to help you make the best buying decision.
And before you make a purchase, be sure to DealNews' appliance page to see all the latest deals on washers and dryers, and more.
Space: Stackable or Compact Machines For Tight Areas
The first thing to consider is the size you have available for your new appliance (or appliances), which will help rein in your choices. Full-sized washers and dryers are typically around 27" wide each, though compact models can be found as small as 24". If your laundry area isn't large enough to support a side-by-side washer and dryer, you can get stackable front-loading units or combined laundry centers that are taller, but take up less horizontal space. Remember that you'll want to leave some space (about an inch) around your washer and dryer for air circulation.
While you're checking out your laundry area, you should also see what kind of gas and power connections you have available. Though this is simpler with washing machines, most of which use a standard 120 volt outlet, dryers are more complicated — a gas dryer will use a standard outlet but also needs a gas line, while an electric dryer needs a 220 volt outlet. You can expect to spend a little less up front on an electric dryer, while you can expect to spend less to run a gas dryer over time — but any potential cost savings from making a switch is likely to be eaten up by the cost of putting in new connections, which means you'll usually want to buy something that matches the connections you already have.
Capacity: More Size Means Less Loads
Equally important to your buying decision is how much laundry you have to do every week. If you're a single apartment-dweller, you could easily make do with smaller, compact units. But if you have a large family — and a large amount of laundry — a smaller washing machine means you'll wind up having to do more loads, which takes up more time and will push up your electric bill.
The capacity of washers and dryers is typically measured in cubic feet — and you should always check the exact capacity instead of relying on descriptions like "extra large" or "ultra capacity," which may not mean what you think they mean. If you're buying a washer and dryer together, it's easy to get a matched set that will work together — which is to say the dryer will have no problems drying as much as the washer can wash — but if you're just buying a single unit, you'll want to pay close attention to the capacity to be sure it will work with what you have. A good rule of thumb is that you'll want a dryer that can handle about twice the capacity of your washer, which gives a full load of wet laundry enough space to dry.
Cost: $400 Conventional to $1800 Bells-and-Whistles
Though you can spend a lot on high-end "smart" washers and dryers, you should let your budget be your guide. Before you go shopping, take a serious look at how much you have to spend, which will help you hone in on the right model. For dryers, expect prices to start around $400 (for electric models) or $500 (for gas models) and to go as high as $1800 for a model with all of the smart bells and whistles. Again, you'll probably want to pick the type of dryer that matches the connections you have in your laundry room.
For washers, expect prices to start around $400 and go as high $1600, again, for a model with all the bells and whistles. On the low end, price-wise, are top-loading models with central agitators. Top-loading high-efficiency (HE) units typically offer better cleaning — and more efficient water usage — but for a slightly higher up-front price. At the high end of price are front-loading models, which use the least water and can also be stacked with front-loading dryers to save space.
The best buy here is typically a top-loading HE model, which offers good cleaning power at a middle-of-the-road price — though budget buyers may still be tempted by conventional top-loaders. And if you're looking for a space-saving laundry center, you'll have fewer options to contend with and a single price tag of $1000 and $1500.
Overall, you should be prepared to spend at least $800 to pick up a new washer and dryer… and you could spend a lot more than that for high-end models.
Features: Machines Can Help Save On Water and Energy Bills
Any washer will wash your clothes and any dryer will dry them, but brands will try to tempt you with a huge range of features... not all of which are worth having. Here are a few features to consider:
Cycle options: Both washers and dryers will have a number of options for cycles, and you'll want to be sure that anything you buy has the options that work for your clothes, which will vary depending on your wardrobe and laundry habits. More advanced machines will offer more options or even programmable settings to do your laundry just the way you want — but more isn't necessarily better if these extras aren't features you'll use. Ideally, you'll want to look for a machine with the features you need rather than spend extra on features you won't use.
Auto-load sensing: This washer setting can help save on your water bill — or at least eliminate some guesswork — by automatically detecting the size of a load when it's put in. This is a good buy.
Moisture sensors: A dryer that can detect whether your clothes are still damp is a good buy, as it won't waste energy drying clothes that are already dry — and not overdrying is good for your clothes, too.
Steam: More washers and dryers are offering steam cycles that can help clean and remove wrinkles — but it's a feature that can come with a hefty cost while only slightly improving cleaning.
Smart features: You'll find that some washers and dryers have gone all out smart, with LCD displays, wifi capability, and the ability to communicate with your computer, smartphone, or even the manufacturer. While these features are certainly high tech, they don't do anything to make the machine clean better and they're usually only found on the most expensive models.
Warranty: Probably Won't Cover When You Really Need It
You've probably noticed companies offering extended warranties on practically everything these days — and that's because warranties often offer a good profit for them… which means they're not always a great deal for you. For long-lasting appliances like washers and dryers, which are typically expected to last around ten years, a 3-year extended warranty doesn't necessarily make sense because it doesn't get close to the time period when your new purchase is likely to break down.
Before you buy an extended warranty, take a look at what the non-extended warranty covers and for how long — with many warranties covering defects for a year, that may be all you need. You'll also want to take a careful look at what the extended warranty does and doesn't cover: when you read the fine print, not every warranty is a good buy.
Have you bought a washer and/or dryer recently? What factors did you consider? Let us know in the comments below.
---
Related DealNews Features: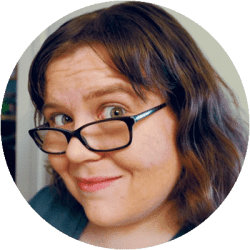 Contributing Writer
Originally working in IT, Elizabeth now writes on tech, gaming, and general consumer issues. Her articles have appeared in USA Today, Time, AOL, PriceGrabber, and more. She has been one of DealNews' most regular contributors since 2013, researching everything from vacuums to renters insurance to help consumers.
DealNews may be compensated by companies mentioned in this article. Please note that, although prices sometimes fluctuate or expire unexpectedly, all products and deals mentioned in this feature were available at the lowest total price we could find at the time of publication (unless otherwise specified).