Let's Discuss: Why Can't Dead TV Shows Rest in Peace?
Do you agree with David Lynch or are you pro Cameron Crowe?
You might have heard this week's news that David Lynch is going to bring back Twin Peaks in 2016, after a 25-year hiatus. Some people were overjoyed about this, others ... not so much.
But yesterday we also learned that Fox TV and NBC are developing a Say Anything TV show. Unlike Twin Peaks' progenitor, though, Cameron Crowe spoke up to voice his displeasure at this re-hashing of his story. That's not exactly comparing apples to apples, but the Lynch/Crowe example does reveal two ways of thinking about the "never let it die" issue.
We Never Learn From Our Reboot Mistakes
In Buffy the Vampire Slayer, when (spoilers!) Buffy's mom died, the bereaved children tried to bring her back. What came back was a monstrous abomination that should have stayed dead. Often times, this is the same result when old shows are resurrected or unnaturally prolonged beyond cancellation. Ironically, Buffy the Vampire Slayer was a show that, itself, was saved from death (cancellation), when another network picked it up. (And to belabor the point, Buffy, the character, herself, was also brought back from the dead, because her friends thought it'd be fun to have more of her, even though she was happy in heaven.) What have we learned from Buffy's example? Nothing.
Here are two recent reboots that demonstrate our inability to learn: Transformers and the latest Teenage Mutant Ninja Turtles movies were all but demanded by a nostalgic public. Yet each are, shall we say, less than high art and more than disappointing. Why? Because no matter what the filmmaker does, it's never going to be as good as the show you remember.
But Sometimes Reboots Are Great!
Of course there's always a flip-side to these arguments and the other side of this debate-coin has the shining face of Admiral Adama from Battlestar Galactica emblazoned on it. (Well, either he or Doctor Who.) Each of those franchises took something fondly remembered, but not very good, and made it into something awesome. Yes, each series has it's flaws, but both are far better than the source material (if not in script quality, than at least in production value). Yet, is the cost too high, to get these once-in-a-while successes? Would you trade every great episode of Battlestar for a world in which the three Star Wars prequels didn't exist? Because that's the cost of saying "no" to bringing something beloved back from the dead.
What do you guys think? Should we let shows and movies stay dead and fondly remembered, or should we keep going back to the ideas we love, in the hopes of getting something we love just as much as the original?
---
Related DealNews Features: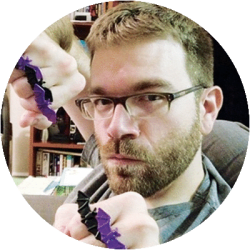 DealNews Contributing Writer
Jeff Somogyi is constantly trying to come up with ways to surprise and delight audiences the world over. He takes humor seriously ... too seriously. (Honestly, we've never seen him laugh ... it's kinda creepy.)
DealNews may be compensated by companies mentioned in this article. Please note that, although prices sometimes fluctuate or expire unexpectedly, all products and deals mentioned in this feature were available at the lowest total price we could find at the time of publication (unless otherwise specified).