Laughing All the Way to the Bank: How Joke Reviews on Amazon Drive Sales
Think the top results on Amazon are the best options? They could be bolstered by hundreds of sarcastic or even negative reviews.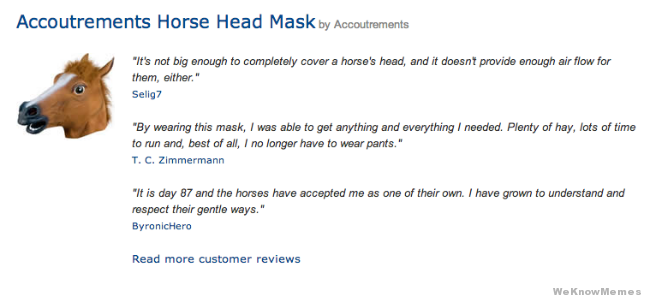 Do you remember the 1985 debacle when the revered "Coke" became the ridiculous "New Coke"? Consumer mockery forced the soft drink behemoth to bring back "Old Coke" as "New Old Coke Classic," so to speak. But does consumer mockery still torpedo products, or help them?
Thanks to web-based viral marketing (or perhaps viral anti-marketing), products that shoppers make fun of today can fly off the shelves tomorrow. That's what happened with the AutoExec Wheelmate Steering Wheel Attachable Work Surface Tray. This unlikely car accessory has attracted 1,178 reviews, pretty much all of them humorous. Here's one "five-star rave": "This has been a total lifesaver. It allows me to prop my sheet music against the wheel, allowing me to play the guitar with both hands while driving."
One of the companies offering the product, UnbeatableSale Inc., noticed joke reviews popping up as soon as the product was offered. George Takei, a.k.a Mr. Sulu of Star Trek wrote: "I can now happily fly at warp speed down the streets of Los Angeles, laptop or mobile device perched right in front of me. It's so much easier to ignore all the frightened screams and annoying honking when you've got Facebook to look at while driving."
Joke Reviews Boost Visibility
So how does a product make it from the joke bin to the cash box? On Amazon, it all centers around the Buy Box, says Shmuli Goldberg, VP of Marketing for Feedvisor, a company that makes repricing software to keep Amazon sellers competitive. The Buy Box algorithm assesses popularity and quality by looking at a vendor's fulfillment methods, shipping times, seller history, and price, for starters. But does Amazon treat the joke reviews as a way of gaming the system?
"Amazon does not screen and remove joke reviews, nor does it necessarily want to," Goldberg says. "By allowing these views on the page, it creates popularity for the product." And on the technical side, the more reviews a product gets, the higher it goes on Amazon's search ranking. "That would then show this product to more and more potential customers."
So if consumers think the joke's on the vendor, it's really the other way around. "Essentially these joke reviews, as long as they aren't outright negative, can create a false demand for the product on Amazon's ranking, pushing the product up [in visibility] and consequently getting it more customers," Goldberg says.
When Bad Reviews Are Good News
Given the above process, there's even the absurd reality of a product turning foolish negative reviews into positive sales. Goldberg cites the case of Haribo's Sugar Free Gummy Bears in a 5 lb. Bag. A good third of the 1,500 or so reviews are downright negative (1 star), and ruminate on the product's digestive defects. Here's one from reviewer Christine E. Torok: "First of all, for taste I would rate these a 5. So good. Soft, true-to-taste fruit flavors like the sugar variety... I was a happy camper. BUT (or should I say BUTT), not long after eating about 20 of these all hell broke loose. I had a gastrointestinal experience like nothing I've ever imagined."
As Goldberg points out, the resulting review avalanche resulted in a noteworthy phenomenon. "If you search for the words 'sugar-free gummy bears' on Amazon or Google, it still pushes this entry up to the top." That is, the very top. It's enough to make a struggling candy maker consider a concoction laced with laxatives.
A Wolf in Cheap Clothing
But perhaps the most famous example of funny money is the Mountain Three Wolf Moon Short Sleeve Tee. While the product description boasts "exceptional artwork on a tee shirt," this is pure velvet Elvis at the flea market. The hand-dyed shirt depicts a trio of wolves howling at the moon, eyes squeezed shut as though they're in three-bark harmony.
We're talking more than 3,000 reviews (four out of five are 5 stars), and cheeky humor along these lines: "Once I tried it on, that's when the magic happened. After checking to ensure that the shirt would properly cover my girth, I walked from my trailer to Walmart with the shirt on and was immediately approached by women."
"The product itself became an Internet meme that has spawned various copies and knockoffs," Goldberg says. There are even parodies, including one emblazoned with three sloths howling at the moon. Even the New York Times took notice in a March article. Mountain Corp. co-owner Michael McGloin told the Times that "It was such a turning point for us — our free $50 million worldwide advertising campaign." The item also made its way into brick-and-mortar stores, which demanded new styles. As a result, Mountain Corp. sales have tripled since 2009.
But You Can't Review Yourself
All of this raises a valid and valuable question: Would it be possible to launch an outrageous product on Amazon and seed the comments box with comical reviews? "I'm sure sellers have used the strategy of posting reviews on their own products, both humorous and just generally positive," Goldberg says. "This however directly breaches Amazon's terms and conditions for sellers, for obvious reasons." So why not have your friends do it? It depends on how funny they are, for starters.
"It's worth noting the scale that were talking about here," Goldberg points out. "Amazon is a $100 billion-plus marketplace, with third-party sellers making up around 45% of all of its sales. Any advantage one product has over another — even if it's just hundreds of junk reviews — will see a significant sales uplift, resulting in thousands or possibly tens of thousands of dollars."
Granted, maybe a few crusty vendors can't take a joke. But they'll certainly take your cash.
---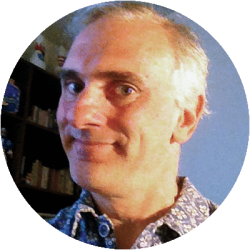 Contributing Writer
Lou Carlozo is a DealNews contributing writer. He covers personal finance for Reuters Wealth. Prior to that he was the Managing Editor of WalletPop.com, and a veteran columnist at the Chicago Tribune.
DealNews may be compensated by companies mentioned in this article. Please note that, although prices sometimes fluctuate or expire unexpectedly, all products and deals mentioned in this feature were available at the lowest total price we could find at the time of publication (unless otherwise specified).