What the Heck Is Webrooming?
Webrooming is the opposite of showrooming: researching products online, then purchasing in store. Is it becoming a problem for e-retailers?
We've talked about "showrooming" in the past, but now a new trend in shopping has emerged: "webrooming."
Showrooming is the term used to describe consumers who check out goods in a brick-and-mortar store, but then purchase their selected items more cheaply online. Conversely, webrooming is when consumers do extensive product research online, and then opt to buy their desired item in a physical store.
A Generation Gap in Shopping Habits
Adweek examins how the rise of webrooming highlights a potential generation gap in shopping habits:
"69% of people with smartphones in the 18 to 36 demo have webroomed, while only 50% have showroomed. Among 37 to 48 year olds, 71% have webroomed versus 53% who have showroomed."
Those figures are pretty close, but they do suggest that older shoppers are more likely to use both webroom and showroom techniques to research their options before making a purchase.
The article also cites an expert who predicts that webrooming will result in $1.8 trillion in sales by 2017, compared to $370 billion total in e-commerce sales.
We're Not So Different, You and I…
The fact is webroomers and showroomers have a lot in common. In fact, Ninety percent of showroomers have also "webroomed" at least once.
That being said, a Harris Poll from December of last year notes that there are some differences between the genders when it comes to showrooming habits.
Male showroomers are roughly twice as likely to visit Best Buy as their female counterparts, the poll noted, with women being roughly three times as likely to visit Target.
Interestingly, both kinds of shoppers frequent the same retailers. The same Harris Poll notes that showroomers are most likely to visit Walmart, Best Buy, or Target before making an online purchase. Webroomers, it seems, do their research online before buying at those exact same stores…at least, most of the time.
We will have to wait and see what measures online retailers will take against webroomers, but considering how few retailers have taken a stand against showroomers, the interplay between online and in-store shopping isn't likely to change that much in the coming months.
The Downsides of Webrooming
Webrooming seems to be a good trend for both consumers and brick-and-mortar retailers. But how does it impact online retailers?
In one of our past articles on showrooming, we noted that some stores were considering the institution of a browsing fee for "looky-loos." This would offset the costs of operating a brick-and-mortar store, but it would likely upset consumers.
With a possible increase in webrooming, will online retailers consider a similar "browsing fee" tactic? It seems unlikely: there would be an outcry from consumers. And how would an "online browsing" fee even work? A pop-up window telling you to put an item in your cart or get out wouldn't exactly engender customer loyalty. But perhaps some websites will find creative ways of combating webroomers in the future, perhaps by offering deep discounts that expire after you navigate away from a given product page?
Readers, are you a "webroomer" or a "showroomer"? What tactics do you use to research a product before making a purchase? Share your techniques in the comments below.
---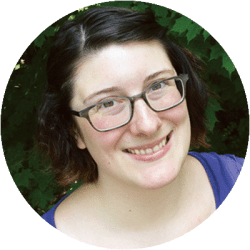 DealNews Contributing Writer
Tucker Cummings is a freelance writer based in New England. She's also written for Yahoo! TV and Tapscape. Follow her on Twitter
@tuckercummings
on Twitter for her musings on tech, TV, writing, and current events.
DealNews may be compensated by companies mentioned in this article. Please note that, although prices sometimes fluctuate or expire unexpectedly, all products and deals mentioned in this feature were available at the lowest total price we could find at the time of publication (unless otherwise specified).