Kitchen 101: 7 Must Have Items to Jump Start Your Culinary Art
Our contributing experts compile a list of must-have items for the beginning cook
If you're just getting started in the kitchen (and we don't mean cooking TV dinners or heating up cans of soup), then you might wonder what tools of the trade you'll need to get the job done. It's a question that has crossed the minds of even the most experienced culinary craftsmen, including Patrick Foerster, the training manager at the Chopping Block in Chicago's Lincoln Square neighborhood.
Together with Carrie Bradley, the Chopping Block's sous chef, Foerster compiled a list of must-have items for the beginning cook. This list concentrates on the hand-held items; in a future column, we'll cover electronic appliances to supplement these elemental-yet-essential kitchen tools.
Three Knives: But Which Three?
To be sure, knives make up the cornerstone of any good kitchen. But those sets that come with a dozen or so knives are a waste of money, they say. "We don't sell knife sets because if you do, you'll only use three of them anyway," Foerster says. The knives they recommend are a chef knife (about 8" long), a bread knife (8-10"), and a paring knife (3-3 1/2"). "Certain brands are going to be of higher quality. Global are very popular and we have high-quality Shun Cutlery knives."
Bench Scraper Capers
To the untrained eye, this tool might look like something you'd use to smooth out spackling compound on a wall. But it's simply a rectangular blade attached to a wooden handle, and it's handier than you might suppose. "This is one of our other favorite tools," Bradley says. "Once you chop all your vegetables, you use it to scoop them up and transport them. It's much safer and it picks up more, too." It also doubles as a dough cutter, too.
Sautee Pan Fans
If you're wondering what size pan to buy, base it on the brood you're serving. "If you're cooking for a family of four, use a 12", or a family of 2, maybe 10"," Foerster says. "The two we carry are All-Clad and Le Creuset. For me it's versatility. That's why we recommend a non-stick stainless steel pan, because you can do anything with it: proteins or vegetables."
Whisk Away
While whisks appear in just about every cartoon short depicting a chef, they should star in your kitchen, too. And to hear Foerster and Bradley tell it, different whisks are not at all made alike. Cheap ones will bend, break and wobble. Then there's the stainless steel egg whisks made by Rosle, a German company. At about $20, "It's expensive but it's the last whisk you'll ever buy," Foerster says. The loops are set into the handle, 3/4 of the way down, and held in there by cement. Let's see your toughest egg beat that.
The Great Microplane Grater
This tool has the same handle contour and appearance as a knife, except that it's rectangular and has sharp, stainless steel edges on three sides to make grating much easier, especially over a pan. "This is among our most versatile and popular selling tools because you can do so much with it," Foerster says. "We use it to grate parmesan and for zesting citrus," which means removing the outermost part of the rind for flavoring. "You can also use it on garlic and ginger as well and whole spices as well."
Cutting Boards That Cut It
"Wood is always best for the knives, and then you can move into bamboo or compressed wood," Bradley says. "You can use plastic, but it's a step down, it's more susceptible to contamination. And never use glass. It's the absolute worst thing for your knife." And just imagine if an itty-bitty glass shard got loose while you were cooking. Yikes!
Spatula Specifics
Do you need a spatula for that kitchen? Of course you do, but there are better alternatives to a rubber one. The first is a silicone spatula by Le Creuset. "A silicone spatula will not melt in the pan," Bradley says. "It's safe up to 500 degrees." You can also get a fish spatula, which is slightly curved and made of stainless steel. "It's flexible so you can grab things on the pan like burgers or fish, and flip them on the pan without butchering them."
It's an entirely different story to talk about the ingredients you'll use to work your magic. But there's one Foerster singles out as a parting shot: grape seed oil. "For me personally, this is one of the most important things to use though you might not think of it as a tool. It's the neutral flavor that it has, and depending on the levels of cooking, other oils will morph the flavor. It has a very high smoke point too, where olive oil has a lower smoke point. So you can cook at much higher temperatures without adding that burnt, smoky taste. It's also healthier oil than a lot of oils out there."
He adds: "Our mission is to get the country cooking. A lot of our classes are geared towards things people can replicate and take with them. We're not trying to necessarily sell you something: We just want to help you take your level of confidence and enhance it."
---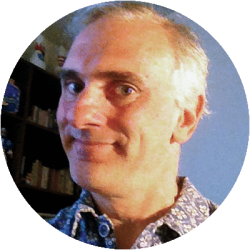 Contributing Writer
Lou Carlozo is a DealNews contributing writer. He covers personal finance for Reuters Wealth. Prior to that he was the Managing Editor of WalletPop.com, and a veteran columnist at the Chicago Tribune.
DealNews may be compensated by companies mentioned in this article. Please note that, although prices sometimes fluctuate or expire unexpectedly, all products and deals mentioned in this feature were available at the lowest total price we could find at the time of publication (unless otherwise specified).