Kindle eBook Prices Have Jumped 30% to 60% in 2015
Amazon wanted to sell all eBooks at rock bottom prices, but publishers revolted. Deals can still be had though, especially on smaller, less popular titles.
If you thought you noticed higher eBook prices recently, you're right. And you're not the only one who's noticing.
It's all thanks to Amazon, which has enormous influence in the world of books and eBooks. When the world's largest online retailer wanted the ability to sell all its eBooks at a loss, publishers revolted, and Amazon was forced to adjust. But does that mean you still can't get a good deal on digital content?
Publishers Demand Amazon Stop Selling at a Loss
In the past year, Amazon was involved in high-profile eBook pricing disputes with several major book publishers, like Hachette Book Group, Simon & Schuster, and HarperCollins. Amazon wanted all eBooks priced at $9.99 or less and was willing to take losses to make it happen; the publishers insisted that this price wasn't reasonable for many titles, due to marketing and editing costs, and said lower prices on Amazon made it hard for them to sell their titles elsewhere.
The agreement they came to? These major publishers would get to set prices on their titles as they liked, but they'd have significant financial incentives to offer titles at lower prices.
Average Prices More Than Double
The result has been an upward creep in the cost of digital books. Industry researcher Codex Group LLC reported that books from the five biggest publishers (the other two are Penguin Random House and Macmillian) cost an average of $10.81 each, more than double the $4.95 average cost of other eBooks released in 2015.
Exactly how much have prices increased? It's hard to make overall statements about the eBook market. For some authors and series, prices haven't changed at all. But others show an irritating trend: Many books that had cost $8 or $10 last year, later jumped in price to $13 or $14 in late 2014 and 2015. That's 30% to 60% more than they cost previously.
According to The Wall Street Journal, publishers saw a substantial drop in eBook revenue during the first five months of 2015, but a possibly-related bump in the sales of physical books. Hachette blamed the lack of hot titles for the decline, as well as "implementation" of the new Amazon deal. It's worth wondering, however, if it's simply the increased prices themselves that are to blame.
The Kindle Version is Rarely Cheaper Than Paperback
In practical terms, many titles offer limited savings, if any, when you choose a digital product over the physical copy these days.
DealNews looked at the list of Amazon's top 20 recent releases and found price differences as small as 11 cents between eBook and hardcover. For a quarter of the list, you'd save less than $1 by choosing digital, and for two titles, released in paperback, you'd even pay slightly more for the Kindle version.
More Love for Smaller, Cheaper Titles
The prices do seem to be affecting consumers' purchases. Amazon's list of recently-released Kindle bestsellers bears only a passing resemblance to their overall list of such bestsellers. At the time of writing, only three titles appear on both lists.
Prices on the overall list range from $8 to $21. The Kindle list sports titles costing from $1 to $15, with an average cost of $6.59 — lower than the cheapest book on the "overall" list. That definitely suggests that customers aren't completely content to pay hardcover-style prices for eBooks.
If anything, as prices for some eBooks have risen, consumers may be gravitating more toward the cheaper titles. While no one currently tracks the average price of popular eBooks, figures from Digital Book World for last summer generally show the average price for bestselling eBooks in the $7 to $8 range. Plus, according to the Wall Street Journal, Amazon claims Kindle eBook sales are up in both units and revenue. So if customers are buying fewer titles from the major publishers, they must be spending those dollars elsewhere.
Have your eBook purchasing habits changed this year? Is there a time you chose a physical book due to a lackluster price difference? How much are you willing to spend on an eBook? Let us know in the comments.
---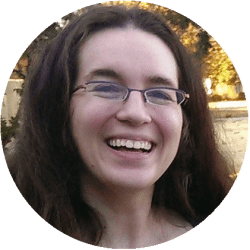 DealNews Contributing Writer
Formerly a content writer for DealNews, Erin Coduti now brings that experience to the blog team as a freelancer. Previously, she wrote for a television news station and a literary fan magazine.
DealNews may be compensated by companies mentioned in this article. Please note that, although prices sometimes fluctuate or expire unexpectedly, all products and deals mentioned in this feature were available at the lowest total price we could find at the time of publication (unless otherwise specified).