Kids Just Don't Understand: Things the Class of 2014 Has Never Known
Wanna feel old? Here's a list of consumer experiences that the kids graduating from high school this year have never had!​​​​​​​​​​​​​​​​​​​​
If you're like most people, high school just doesn't feel like it was that long ago. (For better or worse!) Well, wanna feel old? Here's a list of consumer "experiences" that the kids graduating from high school this year have never had:


They've never had to pay for home Internet connectivity by the hour, like we used to with AOL.


Cell phones were never not a thing, and their first one was most likely a smartphone.


They've never known a world where you couldn't get a free cell phone when you signed up for a wireless service plan.


They've never been able to just let something dumb they did fade from memory, because it's all been uploaded to YouTube and Facebook.


Even though they've probably never used a Polaroid camera, they've still never had to wait to see if a photo came out OK; they've always had a digital camera.


Therefore, they've also never had to pay to print a bad photo, and the idea of forking over money to have an entire set of photos printed — sight-unseen — would probably be ridiculous to them.



Similarly, they've probably never seen a Fotomat.


Hanging out at the mall with friends was never about shopping, because they've always had the Internet for that. (Amazon was founded in 1994.)


Flat screen TVs were always an option, and kids today will never know the "joys" of moving a tube TV into or out of their dorm or first apartment.


With the availability of GPS, anxiety over getting lost has never been a part of their "driving experience."


Home computers have always been cheap and plentiful.


Computing was never something that's had to be done from one, static location (in the den), every time. Laptops have always been fairly common.



With iTunes debuting in 2001, when they were five, kids graduating today have never had to buy a whole album just to get the one song they wanted.


They've probably never burned a CD for a friend, because that friend could just pirate the entire album off the Internet. (Napster debuted in 1999, when they were three years old.)


With the rise of direct deposit / debit cards, they could probably make one box of checks last their entire lifetime.


More likely than not, CDs were never something for listening to music, but for burning information (but no one does that anymore, either).


They've always had access to free email. (Hotmail hit the scene in 1996.)



They've probably never used a printed encyclopedia to help them write a paper for school. (Wikipedia started crowd-sourcing knowledge in 2001.)


They've always known what to do with gifts they didn't like, because eBay was founded in 1995.


They've never been bored on long road trips. Nintendo's Gameboy came out way back in 1989, sparking the portable gaming revolution.


Calling a store employee a "genius" has never seemed weird to them, since Apple stores opened in 2001.


---
What did we miss, reader? What do you think the biggest changes on technology and commerce have been? Let us know in the comments.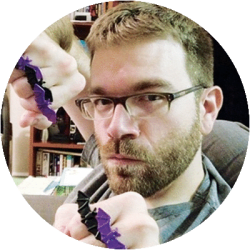 DealNews Contributing Writer
Jeff Somogyi is constantly trying to come up with ways to surprise and delight audiences the world over. He takes humor seriously ... too seriously. (Honestly, we've never seen him laugh ... it's kinda creepy.)
DealNews may be compensated by companies mentioned in this article. Please note that, although prices sometimes fluctuate or expire unexpectedly, all products and deals mentioned in this feature were available at the lowest total price we could find at the time of publication (unless otherwise specified).