6 Things That Will See a Price Increase in 2020
At the start of the new decade, you can expect restaurant bills and car prices to rise.
In the 1920s, the worldwide economy was robust and women were finally able to cut their hair and wear pants! So what can you expect 100 years later in 2020? While we won't predict hair or hemline trends, we will predict what you can expect from everyday prices in the year to come.
SEE ALSO: 8 Things That Will Be LESS Expensive in 2020
Here are our predictions on what items will see a price increase in 2020. Once you're done reading, brighten your day with our list of things that will get a price drop this year.
6 Things That Will Get a Price Hike in 2020
Coffee
Some folks would say that if it weren't for their morning coffee, they'd never get out of bed. Well, pretty soon they might have to get up even earlier and pick up a few extra hours of work in order to pay for their joe! Some financial models expect coffee prices to increase in 2020. While in recent years there has been an oversupply, this year experts anticipate an increase in demand and a decrease in supply. High demand and low supply mean higher prices.
High coffee demand and low supply could lead to pricier joe in 2020.
Right now this prediction is reliant on several key factors, including the value of the Brazilian real — Brazil's currency. If the real decreases in value relative to the dollar, experts predict coffee prices will go down. So not all hope is lost. Hit that snooze button one more time.
Beef, Pork, Fish, and Seafood
The bad news is simple: beef, pork, fish, and seafood will all increase in price in 2020, according to the U.S. Department of Agriculture. Seafood and fish will see an incremental difference in price that falls between 1% and 2%. Beef, lamb, lunch meats, and other popular proteins are only expected to increase by 0% to 1%.
Pork prices, on the other hand, are expected to rise by 1.5% to 2.5% in 2020. China's prices have increased more drastically, no doubt due to the African swine fever outbreak. November 2019 saw China's pork prices explode, increasing by a staggering 110% compared to the previous November. That came after a 101% year-over-year increase in October.
SEE ALSO: How to Eat Healthy on a Budget in 2020
Although none of this sounds like good news, there's a silver lining for 2020: overall, food-at-home prices will increase only marginally — 0.5 % to 1.5%. We normally see a 2% hike, so price increases will actually be lower than the 20-year historical average.
Uber and Lyft Rides
The prices of ride-hailing companies will vary by state, but in general, are expected to go up. In California, the recent passing of Assembly Bill 5 will likely result in an increase per ride on the west side of the country. (This "gig worker" law is designed to protect full-time employees from being classified as independent contractors in order to pay them less than they otherwise should be paid.) Meanwhile, New York City enacted minimum wage rules this past year, driving up ride prices.
However, New York's prices don't seem to be deterring riders too drastically, and prices are already beginning to steady. It's safe to assume we can expect these prices to steady even more as 2020 progresses.
Restaurant Meals
According to the USDA, food-away-from-home prices — in other words, restaurant dining — will continue to increase at a standard rate of 2% to 3% in 2020. This reality isn't new. You may not have noticed, but since 2009, the costs of eating out have been steadily increasing, while grocery shopping costs began to sag in earnest in 2016 and 2017. Most restaurants inflate their menu prices in order to cover labor and rent. So what you're actually paying for is the ambiance.
Since 2009, the costs of eating out at restaurants have been steadily increasing.
Our advice to beat these costs is to go against the trend toward a dine-out culture and eat more meals at home.
Diesel
Beginning in January 2020, a lower maximum sulfur content will be required for marine fuels. It's the result of an effort by the International Maritime Organization to decrease pollution from ships. Due to this move, the U.S. Energy Information Administration expects diesel wholesale margins to increase from an average of 45 cents per gallon in 2019 to somewhere around 61 cents per gallon in the first quarter of 2020.
Consumers are certain to eat some of these costs in the products transported by sea, air, and land. You might want to consider buying local, and not only supporting your community but also avoiding the impending hidden costs of diesel.
Cars
Last year, one of the least expensive car models on the market, the 2019 Kia Rio sedan, had a starting price of $15,390. This year, the 2020 version will cost you at least $15,750 — a cool $360 increase in price. And that's not the only model that's gotten pricier. In October 2019, the average new-vehicle selling price was $36,744, an increase of 3.9% from the previous October. Watch for more markups in 2020, when manufacturers are expected to switch to cleaner emission technologies in some markets.
SEE ALSO: 11 Essential Things to Know When Buying a Used Car
In terms of good news, there are still plenty of places to look for used cars and reduced pricing on new cars.
Readers, what other items do you expect to pay more for in 2020? Let us know in the comments below!
---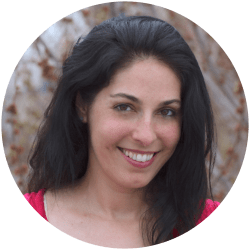 DealNews Contributing Writer
Joselin's work has appeared in The New York Post, Elle.com, Morning Edition, Life of the Law and xoJane. Her books include
The Family Gene
and
The Gamification Revolution
. She sometimes remembers to tweet with a handle that economically combines her first and last names:
@joselinder
DealNews may be compensated by companies mentioned in this article. Please note that, although prices sometimes fluctuate or expire unexpectedly, all products and deals mentioned in this feature were available at the lowest total price we could find at the time of publication (unless otherwise specified).