Is Your Local Macy's, Sears, or Kmart Closing?
These chains are shedding more than 200 locations this year. And they're not the only retailers shutting down stores.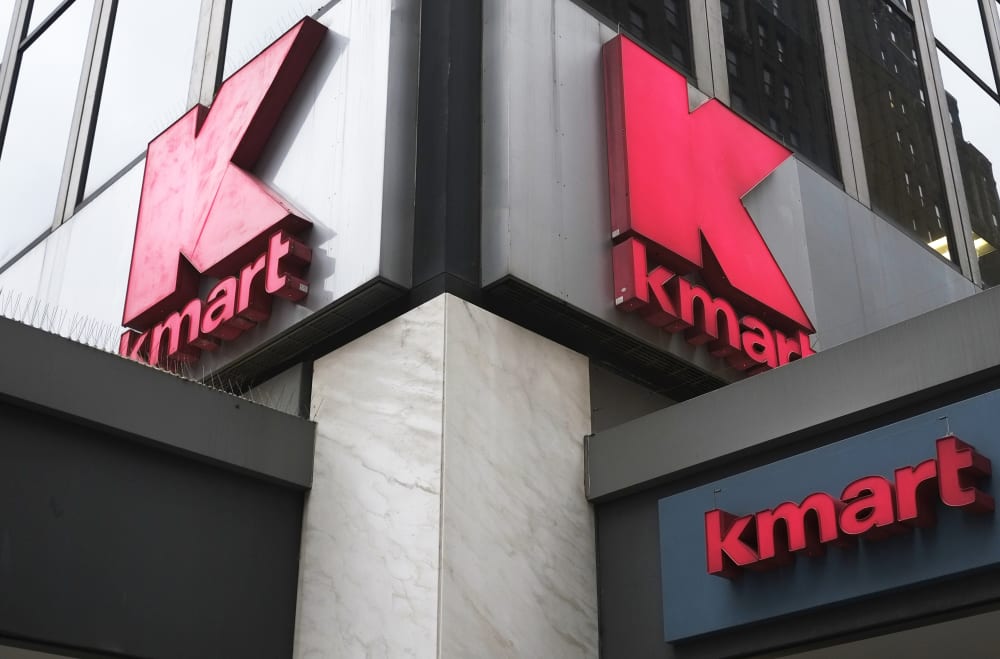 America hasn't stopped shopping, but it does shop differently than it used to. As online retail has gotten more popular, it's taking a bite out of sales at brick-and-mortar stores. Many traditional retailers have risen to the challenge with their own online presence, but what happens all those old mall locations?
Usually, companies respond by shutting down stores or shrinking their square footage. And while this can be good for stores — focusing their cash on online operations or more successful retail locations — it's not always good for shoppers. Losing a big department store doesn't just mean one less local shopping option; a store closure can lead to a retail chain reaction. A large anchor store leaving a mall means there's less foot traffic for other stores, potentially leading to more closures... and eventually an empty mall.
This year Kmart, Macy's, and Sears are all shuttering dozens of locations nationwide. While this is just a fraction of their total stores, a closure in your neighborhood could shake up your regular shopping routine. Check out our comprehensive list of stores that are closing — and find out which retailers might be next on the chopping block.
Kmart Locations Closing
In 2017, 108 Kmart locations are shutting their doors — around 13% of the company's current storefronts. Kmart's fortunes have been in decline recently. The retailer has been closing stores at a steady pace since 2011, and we may see even more closures this year. Most of the stores closing now will be gone by the end of March, with two earlier closures marked below. Liquidation sales started as early as January 6, so if your store is on the chopping block, some serious sales may be on offer.
SEE ALSO: American Apparel Shuttering Stores After Sale
300 Highway 78 E, Jasper, AL
2003 US Hwy 280 Bypass, Phenix City, AL
3600 Wilson Road, Bakersfield, CA
25 West Polk Street, Coalinga, CA
333 Sierra Street, Kingsburg, CA
3001 Iowa Avenue, Riverside, CA
363 S Broadway, Denver, CO
2809 North Ave, Grand Junction, CO
45 Shunpike Road, Cromwell, CT (closing mid-March)
1801 Northwest Hwy 19, Crystal River, FL
15271 Mcgregor Blvd, Fort Myers, FL
2111 S Federal Hwy, Fort Pierce, FL
1501 Normandy Village, Jacksonville, FL
2211 W Irlo Bronson Hwy, Kissimmee, FL
4955 Golden Gate Parkway, Naples, FL
111 Town & Country Drive, Palatka, FL
19400 Cochran Blvd, Port Charlotte, FL
501 N Beneva Road, Sarasota, FL
3200 Macon Road, Columbus, GA
365 Habersham Village Circle, Cornelia, GA
1601 Highway 40 East, Kingsland, GA
33 W Montgomery Cross Road, Savannah, GA
4561 Salt Lake Blvd, Halawa / Honolulu HI
2600 Dodge Street, Dubuque, IA
5700 Gordon Drive, Sioux City, IA
3810 University Avenue, Waterloo, IA
2851 Belt Line Parkway, Alton, IL
3655 Nameoki Road, Granite City, IL
750 Indian Boundary Road, Chesterton, IN
1460 West State Road 2, La Porte, IN
4820 S 4th St Trafficway, Leavenworth, KS
4200 W Kellogg Dr, Wichita, KS
2945 Scottsville Road, Bowling Green, KY
14662 N US Highway 25 East, Corbin, KY
1501 Paris Pike, Georgetown, KY
3010 Fort Campbell Blvd, Hopkinsville, KY
1710 West Highway 192, London, KY
191 Outer Loop Road, Louisville, KY
2815 West Parrish Avenue, Owensboro, KY
115 South Airline Hwy, Gonzales, LA
1400 S Clearview Parkway, New Orleans, LA
9 Plaza Way, Fairhaven, MA
1130 Newport Avenue, South Attleboro, MA
222 N Point Blvd, Baltimore, MD
688 Hogan Road, Bangor, ME
6455 US 31 N, Acme Township, MI
1416 South Main Street, Adrian, MI
29600 Ford Road, Garden City, MI
3555 O'Neill Drive, Jackson, MI
5400 S Cedar Street, Lansing, MI
1501 E Apple Ave, Muskegon, MI
40855 Ann Arbor Road, Plymouth, MI
17580 Frazho Road, Roseville, MI
3541 Highland Road, Waterford, MI
165 Wayne Road, Westland, MI
1305 Highway 10 West, Detroit Lakes, MN
1477 State Highway 248, Branson, MO
2304 Missouri Blvd, Jefferson City, MO
1003 S Bishop Ave, Rolla, MO
3101 S Glenstone Ave, Springfield, MO
6650 Manchester Ave, St Louis, MO
545 US Hwy 29 North, Concord, NC
1931 Skibo Road, Fayetteville, NC
201 N Berkeley Blvd, Goldsboro, NC
102 New Market, Madison, NC
815 S College Road, Wilmington, NC
1468 Clementon Road, Clementon, NJ
645 Highway 18, East Brunswick, NJ
800 Black Horse Pike, Pleasantville, NJ
Rte 9 & Rte 47, Rio Grande, NJ
10405 S Eastern Ave, Henderson, NV
4645 Commercial Drive, New Hartford, NY
1500 Coshocton Ave, Mount Vernon, OH
185 Upper River Road, Gallipolis, OH
1005 East Columbus St, Kenton, OH
225 West Avenue, New Boston, OH
1284 Brice Road, Reynoldsburg, OH
I-70 & Mall Road, St Clairsville, OH
3515 N Maple Avenue, Zanesville, OH
4 East Shawnee St, Muskogee, OK
5820 Shaffer Road, Dubois, PA
1320 E Grandview Blvd, Erie, PA
1890 Fruitville Pike, Lancaster, PA
5600 Carlisle Pike US 11, Mechanicsburg, PA (closing mid-February)
120 Mall Blvd, Monroeville, PA
100 Cross Roads Plz, Mt. Pleasant, PA
3801 B Clemson Blvd, Anderson, SC
254 Highway 72 By-Pass, Greenwood, SC
8571 Rivers Avenue, North Charleston, SC
3020 W 12th St, Sioux Falls, SD
305 W Economy Road, Morristown, TN
1120 Mc Rae Blvd, El Paso, TX
9484 Dyer St, El Paso, TX
1101 Fort Hood Street, Killeen, TX
3061 S John Redditt Dr, Lufkin, TX
2010 N Main St, Layton, UT
1153 W Highway 40, Vernal, UT
3655 Plank Road, Fredericksburg, VA
6101 N Military Hwy, Norfolk, VA
1419 Hershberger Road N W, Roanoke, VA
1355 West Main Street, Salem, VA
5132 6th Ave, Tacoma, WA
1425 E Highway 151, Platteville, WI
2211 S Green Bay Road, Racine, WI
731 Beverly Pike, Elkins, WV
1050 Division Street, Parkersburg, WV
250 Three Springs Drive, Weirton, WV
1840 Dell Range Blvd, Cheyenne, WY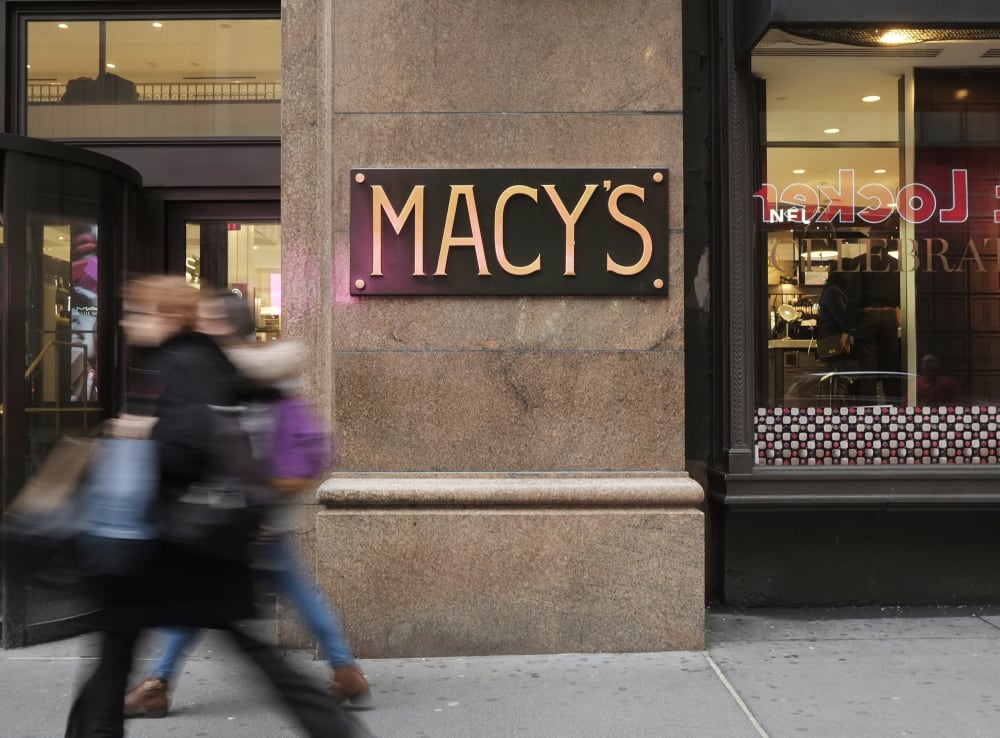 Macy's Locations Closing
Sixty-five Macy's locations are shutting their doors in early and mid-2017, with more to come. Macy's CEO Terry J. Lundgren says the company plans to close about a hundred stores in total over the next few years.
For the first round of closings, final clearance sales started on January 9 and should run for eight to 12 weeks. (The exception is Lancaster Mall, where sales began earlier.) If you live near a Macy's in one of these locations, now's the time to get shopping.
SEE ALSO: Another One Bites the Dust (Sort Of): The Limited Has Closed All Its Physical Stores
Greenwood, Bowling Green, KY
Carolina Place, Pineville, NC
Douglaston, Douglaston, NY
Downtown Portland, Portland, OR
Lancaster Mall, Salem, OR
Oakwood Mall, Eau Claire, WI
For the rest of this list, we don't have a specific closing date, but most of the locations are expected to close this spring. As with the stores above, clearance sales will last eight to 12 weeks, so you'll have time to catch any last-second deals.
Mission Valley Apparel, San Diego, CA
Paseo Nuevo, Santa Barbara, CA
Simi Valley Town Center, Simi Valley, CA
Lakeland Square, Lakeland, FL
Oviedo Marketplace, Oviedo, FL
Sarasota Square, Sarasota, FL
University Square, Tampa, FL
CityPlace, West Palm Beach, FL
Georgia Square, Athens, GA
Nampa Gateway Center, Nampa, ID
Alton Square, Alton, IL
Stratford Square, Bloomingdale, IL
Eastland, Bloomington, IL
Jefferson, Louisville, KY
Esplanade, Kenner, LA
Westgate, Brockton, MA
Silver City Galleria, Taunton, MA
Bangor, Bangor, ME
Lakeview Square Mall, Battle Creek, MI
Eastland Center, Harper Woods, MI
Lansing, Lansing, MI
Westland, Westland, MI
Minneapolis Downtown, Minneapolis, MN
Northgate, Durham, NC
Columbia, Grand Forks, ND
Moorestown, Moorestown, NJ
Voorhees Town Center, Voorhees, NJ
Preakness, Wayne, NJ
Cottonwood, Albuquerque, NM
Las Vegas Boulevard, Las Vegas, NV
Great Northern, Clay, NY
Oakdale Mall, Johnson City, NY
The Marketplace, Rochester, NY
Eastland, Columbus, OH
Mall at Tuttle Crossing, Dublin, OH
Sandusky, Sandusky, OH
Fort Steuben, Steubenville, OH
Promenade, Tulsa, OK
Neshaminy, Bensalem, PA
Shenango Valley, Hermitage, PA
Beaver Valley, Monaca, PA
Lycoming, Muncy, PA
Plymouth Meeting, Plymouth Meeting, PA
Washington Crown Center, Washington, PA
Parkdale, Beaumont, TX
Southwest Center, Dallas, TX
Sunland Park, El Paso, TX
Greenspoint, Houston, TX
West Oaks Mall, Houston, TX
Pasadena Town Square, Pasadena, TX
Collin Creek, Plano, TX
Broadway Square, Tyler, TX
Layton Hills, Layton, UT
Cottonwood, Salt Lake City, UT
Landmark, Alexandria, VA
River Ridge, Lynchburg, VA
Everett, Everett, WA
Three Rivers, Kelso, WA
Valley View, La Crosse, WI
Sears Locations Closing
Though Sears is shuttering just 42 stores, this retail giant — which also owns Kmart — has been struggling lately. In fact, we wouldn't be surprised if even more locations close before the end of the year. Like Kmart, Sears is shutting down these stores by the end of March (with two exceptions noted below), and liquidation sales have already started at some locations.
SEE ALSO: What You Need to Know About the Craftsman Sale to Black & Decker
301 Cox Creek Pkwy, Florence, AL
1901 S Caraway Road, Jonesboro, AR
90 Elm St; Enfield Sq, Enfield, CT
301 Eagle Ridge Dr, Lake Wales, FL
Albany Mall, Albany, GA
5555 Whittlesey Blvd, Columbus, GA
1235 S Reed Road, Kokomo, IN
2259 S 9th St, Salina, KS
5101 Hinkleville Road, Paducah, KY
9001 Cortana Mall, Baton Rouge / Cortana, LA
197 Westbank Expressway, Gretna, LA
262 Swansea Mall Drive, Swansea, MA
10 Whitten Road, Augusta, ME
3099 28th St SE, Grand Rapids, MI
12737 Riverdale Blvd NW, Coon Rapids, MN
1850 Adams St, Mankato, MN
3600 Country Club Dr, Jefferson City, MO
3702 Frederick Ave, St Joseph, MO
3902 13th Ave South, Fargo, ND
Sears 1000 S Main St, Roswell, NM
1261 Niagara Falls Blvd, Amherst, NY
2000 Walden Ave, Cheektowaga, NY
1 N Galleria Dr, Middletown, NY
9605 Queens Blvd, Rego Park, NY
2000 Brittain Road, Akron, OH
1075 N Bridge St, Chillicothe, OH
1701 River Valley Circle S, Lancaster, OH
Richmond Mall, Richmond Heights, OH
428 SW C Ave, Lawton, OK
1901 S Yale Ave, Tulsa, OK
3595 Capital City Mall, Camp Hill, PA (closing mid-February)
3245 E State St, Hermitage / Sharon, PA
1 Susquehanna Valley Mall Dr, Selinsgrove, PA
1500 Mall Run Road, Uniontown, PA
1500 Diamond Hill Road, Woonsocket, RI
2701 David H Mcleod Blvd, Florence, SC (closing mid-February)
2101 Fort Henry Dr, Kingsport, TN
4101 E 42nd St, Odessa, TX
500 Gate City Hwy, Bristol, VA
18600 Alderwood Mall Pkwy, Lynnwood, WA
225 Meadowbrook Road, Bridgeport, WV
Towne Center Mall, Charleston, WV
Could Other Retailers Be on the Chopping Block?
These three retailers aren't the only ones closing up storefronts. We know several other stores are due for some restructuring:
Beyond this list, keep a close eye on your local department stores. The massive size of these stores is hard to justify when an increasing number of consumers would rather shop online. While there are no other announcements yet, we wouldn't be surprised to see more major department stores downsizing before the year is out.
Readers, did your local Kmart, Macy's, or Sears make the cut? What other department stores do you think might downsize this year? Let us know in the comments below!
---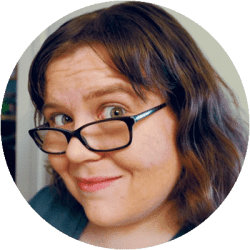 DealNews Contributing Writer
Originally working in IT, Elizabeth now writes on tech, gaming, and general consumer issues. Her articles have appeared in USA Today, Time, AOL, PriceGrabber, and more. She has been one of DealNews' most regular contributors since 2013, researching everything from vacuums to renters insurance to help consumers.
DealNews may be compensated by companies mentioned in this article. Please note that, although prices sometimes fluctuate or expire unexpectedly, all products and deals mentioned in this feature were available at the lowest total price we could find at the time of publication (unless otherwise specified).