Is This the Worst Way to Cram People Onto an Airplane?
Airlines are always trying to find new ways to fit more passengers into airplanes. How would you do it?
Since airfare is the primary source of income for airlines, they're always looking for ways to cram more and more people onto each flight. To that end, Airbus, a manufacturer of flying machines, has registered a patent for a unique solution to this problem (as if we needed more reasons to sigh deeply at the thought of air travel).
By swapping out the already super-comfortable seats with bicycle seats, they found they could fit four rows of seats in the same space that used to only fit three. That's a one-third increase in capacity and a one-third increase in ticket revenue. (And one-third more pairs of headphones they can sell.)
As we all know from the cramped seats planes are currently equipped with, your comfort is a small price for you to pay for an airline to make some more money. (After all, the shrinking seat airplane seat size has already been well documented.) Why not offer less seat padding for your bottom, if it pads the bottom line?
Most of us find a bike seat an uncomfortable perch during the 20 minutes we're on it at the gym, so we can't imagine the cramping pain this might cause on a longer flight. However, to be fair, Airbus has said that this is only a "possibility" and a patent filed to prevent someone else from filing one and beating them to the punch. So they're not really intending that these seats be offered... yet.
Think this is ridiculous? Let us remind you that several years ago cut-any-and-all-corners airline, RyanAir, floated the idea of "standing seats" — essentially angled boards that a passenger could lean against, for their entire flight. Bonus: They didn't include seatbelts, either, because when something as unsafe as standing for an entire flight is on the table, why even give the perception of safety? If this trend continues, we soon expect to see airlines selling the seat in the bathroom, too.
What do you guys think? How would you cram more people onto an airplane? Tell us in the comments, below!
---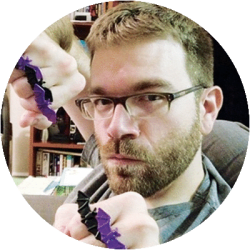 Contributing Writer
Jeff Somogyi is constantly trying to come up with ways to surprise and delight audiences the world over. He takes humor seriously ... too seriously. (Honestly, we've never seen him laugh ... it's kinda creepy.)
DealNews may be compensated by companies mentioned in this article. Please note that, although prices sometimes fluctuate or expire unexpectedly, all products and deals mentioned in this feature were available at the lowest total price we could find at the time of publication (unless otherwise specified).