Is It Worth Getting a Gap Credit Card for Better Coupons?
Cardholders can earn rewards and stack coupons, but decent discounts are still available to all customers.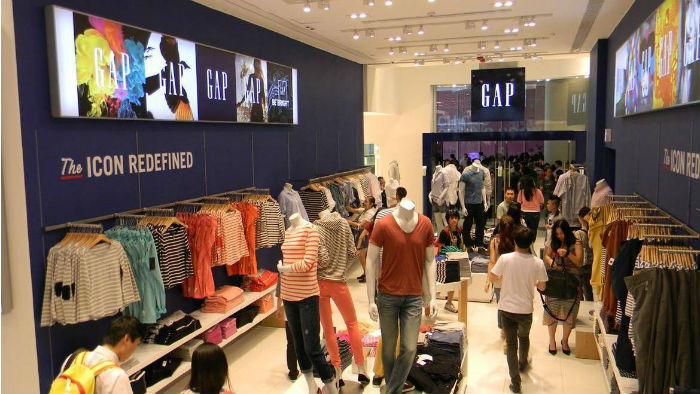 If you regularly shop at the Gap, chances are you might have considered applying for a GapCard or Gap Visa to receive additional benefits on your purchases. Store credit cards often entice with extra perks and savings — perfect for loyal shoppers — but there's always the potential for racking up charges and fees over time, chipping away at any extra discounts received along the way.
Not to mention, Gap frequently releases coupon codes that any customer can use — many in the range of 30% to 40% off — so there's the question of how much extra you'll save by getting a Gap card and whether it is worth doing.
To help weigh the pros and cons, we've taken a look at Gap credit card benefits, how you can use those benefits, and any potential downsides to watch for.
Gap Rewards Can Be Redeemed for Cash
A distinct advantage for getting a Gap credit card is the ability to earn rewards when you make a purchase. You'll earn five points for every $1 spent on the Gap family of brands, including Old Navy, Banana Republic, and Athleta. You can also redeem the rewards at any of these stores. If you get a Gap Visa, which can be used anywhere Visa is accepted, you'll also earn one point for every $1 spent elsewhere.
SEE ALSO: The Best Birthday Freebies: A Complete Guide
A $5 reward is available for every 500 points earned, which equates to a $5 discount for every $100 spent on Gap brands. Rewards are issued in $5 to $50 increments, depending on the amount purchased in a billing cycle. For each cycle, there's a max of $250 in rewards, but leftover points will carry over to the next one. There are also opportunities for earning extra points, such as 500 points for enrolling in paperless billing.
Special Cardholder Discounts
Outside of rewards, cardholders can get extra savings in various other ways. Once approved for a Gap credit card, a 15% off discount will apply to the first purchase made within 90 days. On Tuesdays, cardholders can get 10% off with the coupon code "TUESDAYS". A special birthday discount also gets sent to cardholders.
If you reach Gap Silver status, which is earning 5,000 or more points in a year, you'll receive quarterly 20% bonus rewards, free shipping with no minimum purchase via coupon code "MYCARD", a Choose Your Own Sale Day, and other exclusive benefits.
There's Always a Better Coupon for Cardholders
In addition, some coupon codes are released exclusively for cardholders that give a greater discount than what is made available to all customers. When this happens, Gap will typically release two codes at the same time: one for any customer, and one for cardholders at an extra 5% to 10% higher savings.
So, if 30% is offered for everyone, you might score 40% instead by using the card. We've seen these types of discounts released once or twice a month throughout the year.
Cardholders Can Stack Multiple Rewards, While Most Shoppers Can't
You can use up to five promotional offers online at Gap, but most shoppers won't be able to do so; this is typically a perk available only to cardholders who have access to a mix of reward codes and other coupons that Gap allows to work together.
SEE ALSO: The Ultimate Guide to Finding Online Coupon Codes
However, many promotions do not combine, and individual coupons vary in their terms and conditions; Gap is good about providing specific details for each offer on its website or in its emails, so you can check the fine print to understand when you can and can't stack coupons. This is also where you can find coupon exclusions.
There Are Fewer Exclusions on Promos for Cardholders, Too
Cardholder coupons and rewards are more flexible. Frequently there aren't significant exclusions, and they can be combined with all-customer coupons. Look for promos that state: "May not be combined with other offers & discounts except for Rewards, 10% GapCard Tuesdays, 10% GapCard Shopping Pass, and the initial acquisition discount when approved for a new GapCard." If you have GapCash to use, shopping in-store is required to redeem it with rewards or other standard cardmember discounts.
So, cardholder discounts may not seem very compelling at first glance, but the potential for stacking and fewer exclusions give a wider variety of options for savings than what non-cardholders have available.
The Drawbacks: Don't Get it if You Can't Pay it Off Regularly
Despite the advantages, customers will also want to consider any negative aspects that might come from opening a Gap card. While there's no annual fee, the APR is high at 24.99%, so standard credit card advice applies. If you keep your spending at a level you can pay off quickly and avoid hefty late charges, you can make the card work to your advantage. If you carry a balance over the long term, it will erode away at the extra savings received as a benefit of getting the card.
Managing that aspect can be more difficult, considering the requirement to use the Gap card as the payment type anytime you redeem a reward, not only when you take advantage of a cardholder promo. And, for some, it may not be worth the hassle of adding another credit card account and handling another bill every month. Regardless, if you find yourself shopping frequently at any or all of the Gap Inc. brand stores and can work with the terms, this could be a great option for you.
Readers, do you have any experience with Gap credit cards to share? Tell us about it in the comments.
---
Related
DealNews Features
:
Shop Wisely With These 6 Great Store Credit Cards
When Is it Worth Paying for a Rewards Credit Card?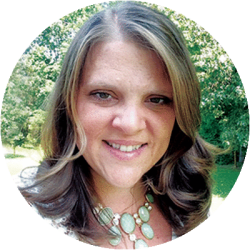 Coupon Editor
Sarah Jones joined DealNews in 2005 and currently manages the team that publishes coupons and breaks down the info in Black Friday ads, one item at a time. She enjoys family, music, writing, and fashion.
DealNews may be compensated by companies mentioned in this article. Please note that, although prices sometimes fluctuate or expire unexpectedly, all products and deals mentioned in this feature were available at the lowest total price we could find at the time of publication (unless otherwise specified).