I Guarantee It: Companies That Still Offer Amazing Warranties
Some companies are still offering legitimate warranties that you can take to the bank.
In the seminal Chris Farley movie Tommy Boy, Farley's salesman character at one point criticizes guarantees. They might make you feel all "warm and toasty inside," he says, but "all they sold ya was a guaranteed piece of $#!%." The sentiment resonates in an age when ironclad guarantees on purchases seem like a quaint reminder of a bygone era.
However, some companies are still offering legitimate warranties that you can take to the bank. These products often cost more than comparable alternatives, but that might be worth it for the real promise that they will be repaired, replaced, or refunded at any time. Here are some retailers still standing by what they produce.
LL Bean
One of the clearest guarantees around comes from the clothing and outdoor recreation equipment company LL Bean. This guarantee has been in existence for over 100 years, which by contemporary standards means it might have first been written in stone tablets. The company states that their "products are guaranteed to give 100% satisfaction in every way," and that any product should be returned "at any time if it proves otherwise." There's no gray area here. No questions asked. That kind of guarantee certainly makes those prices seem a little more reasonable.
Similar outdoor retailers such as The North Face, Outdoor Research, Filson, and Patagonia have impeccable guarantees on their merchandise as well.
Aldi
Aldi is one of the cheapest grocery stores in the country, but that doesn't mean they sacrifice quality. The retailer offers a double guarantee on their products. That means if customers are not 100% satisfied with their Aldi purchases, the store will replace that product and refund their money.
Costco
Costco states clearly on their website that they "will refund your membership fee in full at any time if you are dissatisfied." So it's nice to know you won't be tied down to the warehouse club if you feel that your fifty-five bucks have been spent in vain. But what about the stuff you buy there?
Costco has an amazing return policy for being such a behemoth of a retailer. You can return almost anything at any time for a full refund. Literally, the only items that Costco won't accept are "televisions, projectors, computers, cameras, camcorders, touchscreen tablets, MP3 players and cellular phones" — and even then, only after 90 days.
Darn Tough Vermont
Darn Tough makes socks. Really nice ones at that. And they stand by their products with a superb lifetime guarantee. Their website states that "If our socks are not the most comfortable, durable and best fitting socks you have ever owned, return them for another pair, or your money back. No strings. No conditions. For life."
They even state that if you are actually capable of wearing through a set of their socks that they'll send you a brand new pair for free. Now that's a guarantee! And quite possibly a reason worth spending some extra money for your next set of foot coverings.
Craftsman
Craftsman will repair or replace your tools for free if you aren't completely satisfied. You won't even need your receipt. It's that simple. So next time you are in the market for a new wrench or ratchet set, Craftsman just might give you the best bang for your buck knowing that this guarantee is in your back pocket.
Some customers were having problems with their local store honoring warranties back in 2009 but Sears gave a great clarification here.
Tupperware
Ever broken one of your plastic leftover containers? Go with the name brand and you'll have a lifetime warranty against any sort of cracking, chipping, peeling, or breaking. And the return is simple. Just call 1-800-TUPPERWARE for a totally free replacement. Your spaghetti will always have a resting place in the fridge thanks to this sweet guarantee.
Briggs and Riley Luggage
If you've traveled more than ten times in your life, chances are the airline has broken your luggage at least once. Guaranteeing luggage is quite a feat, but Briggs and Riley do just that, including coverage for rough baggage handlers! If your luggage is ever broken, even by the airline, they will repair it free of charge. It might be the most you've ever paid for a bag, but it'll be the last one you'll ever have to buy.
Jansport
If you're in need of a backpack, Jansport might be a good option. That's because if your pack ever breaks down you can send it to them for repair. If they can't repair it, they'll give you a new pack or a refund. There are no caveats, and the guarantee is for life.
Honorable Mentions
Carvana
Used cars, especially those bought online, don't come with guarantees — unless you're shopping at Carvana.com. If you purchase a car with them you can return it anytime within seven days for any reason.
Zippo
Zippo will repair your lighter if it breaks, even if you bought it over fifty years ago. They have step by step instructions on sending it in for repair.
Cutco
If ever you aren't happy with your experience with any Cutco knives, they will correct the problem or replace the product. They call it their "forever guarantee."
Tervis
Tervis make those incredibly thick plastic cups. And if you ever have an issue, their lifetime guarantee will replace your mug via their simple return process.
Vermont Teddy Bears
If you're looking for a furry gift for your sweetheart, the Vermont Teddy Bear warranty should put your mind at ease. If anything ever happens, including a dog attack (seriously), they'll nurse your bear back to health for free.
These companies certainly stand apart in an age where legitimate guarantees are abnormal. And these guarantees can actually drum up a cult following of sorts. People that love LL Bean, Costco, and Aldi really love them, feeling a trust that doesn't exist in most of our retail experiences.
So shop with peace of mind. Who knows — that additional cost might pay for itself and then some over a lifetime.
---
Related DealNews Features: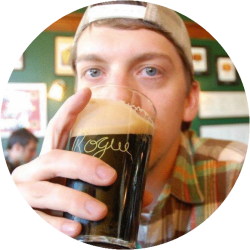 Contributing Writer
Joel Larsgaard loves helping people focus on frugality without giving up the things they enjoy. By day he's a radio/web producer for the Clark Howard Show, and his blog Save Outside the Box is his main avenue to disseminate his money meanderings.
DealNews may be compensated by companies mentioned in this article. Please note that, although prices sometimes fluctuate or expire unexpectedly, all products and deals mentioned in this feature were available at the lowest total price we could find at the time of publication (unless otherwise specified).