How to Tell If Pet Insurance Policies Are Worth the Cost
Though they may seem confusing, the right pet insurance policy can make the difference between a $1,000 or $100 vet bill. Compare, research, and know that alternatives do exist.
Insurance policies can be confusing, even those designed for your four-legged friend. After all, not all pet policies are created equal, and with various caveats to each, it's easy to sign up for a plan that doesn't meet your expectations.
But despite the complexity of pet insurance, it may be vital to your budget. In 2013, pet owners spent approximately $14.3 billion in veterinary care for their furry friends, according to the American Pet Products Association, and the number is expected to rise to $15.2 billion this year. Thus, with the rising cost of vet bills, the right insurance policy can turn a $1,000 vet visit into something more manageable.
So, in honor of the Red Cross's Pet First Aid Awareness Month, we spoke to industry experts about the costs of treating your pets. Read on for information about which questions you should ask, what red flags to look for, and who should sign up for pet insurance in the first place.
Who Needs a Policy: Dogs Are More Likely to Get Injured
Policies are geared toward both cat and dog owners, but many companies tend to emphasize dogs. "Although there are more cats in the United States than there are dogs, veterinary costs for dogs usually run higher," says Dr. Jeff Werber, a Los Angeles-based veterinarian who cares for the pets of many Hollywood stars including Eva Longoria, Magic Johnson, and the Jonas brothers. "Dogs lead more active lifestyles, so the chances of injury increase, whereas cats will stay indoors most of their lives," he says.
As a result, about 85% of insurance policies are for dogs versus 15% for cats, says Dr. Jessica Vogelsang, a San Diego-based veterinarian and author. That's not to discourage cat owners from seeking coverage. In fact, insurance plans for cats are generally less expensive.
For instance, the most popular cat policy with Veterinary Pet Insurance (VPI), which was the first pet insurance company in the United States, costs between $15 to $22 per month, versus $25 to $35 per month for VPI's most popular dog policy.
Age Matters: Premiums Are Lower for Younger Pets
The age of your pet plays an important role in which policy you purchase. "Policies are for anyone with a pet of any age," says Vogelsang. However, as your dog ages, rates will cost more and they'll become harder to find, she says. Some policies may even deny coverage when your pet reaches 10 years of age.
So the earlier you enroll, the lower your monthly premiums, which are the payments you make to your insurance company. Payments can range from $15 to $50 per month depending on the pet, plan, and type of coverage. Certain policies will also increase as your pet ages, but not all do.
Enroll Early: Pre-existing Conditions Might Not Be Covered
Some companies may say they don't have age limits, but you have to read the fine print closely because they'll include pre-existing clauses, says Janie Knetzer, author of YourOldDog.com. "Pet owners are better off purchasing an insurance plan before their dog is ever taken to the vet and any records are created," she says. "Anytime the vet notes a condition, it can be denied as a pre-existing health problem and this is how most of them get out of paying a claim."
So if your 8-year old dog had certain conditions noted in his medical history prior to you signing up for insurance, your insurance company may deny reimbursement for treatments associated with those conditions years later because they'd be considered pre-existing conditions.
Types of Coverage: Make Sure to Read the Fine Print
Pet insurance policies originated in Sweden, where roughly 50% of pets are insured. Yet here in the United States, less than 1% of pets have coverage, says Werber. "Pet insurance has been available worldwide for decades, but has only made headway in North America since the 1980s," adds Vogelsang. Indeed, the first pet insurance policy in the United States was written to protect none other than Hollywood's famous border collie, Lassie.
Today there are about 11 companies operating in the United States, with some of them operating multiple insurance brands, says Vogelsang. The most common names are VPI, Embrace, Petplan, Trupanion, Pets Best, and AKC Pet Healthcare. "Each company usually offers several different types of plans: Accident, Accident and Illness, and Accident, Illness, and Wellness," says Vogelsang. "Most people opt for the middle option, preferring to cover preventive care themselves." Either way, you have to read the fine print, ask questions, check out the policy ratings, and, most importantly, understand what you're getting.
"Each insurance company is different and handles policies differently," says Dr. Brittney Barton, founder of HEAL Veterinary Hospital in Dallas, TX. "Some companies cover a percentage of the bill, others have a max amount per diagnosis that they will cover within a year." That said, insurance policies generally work on a reimbursement schedule where owners file a claim and are reimbursed after directly paying their veterinarian. While some plans are known for their quick reimbursements, others might take longer or may have an annual maximum that can be claimed, which is something owners should consider when choosing a plan.
"How they choose to reimburse you can be based on a flat percentage of your bill or on a 'benefit' schedule, which is a pre-determined reimbursement cap based on where you live and the diagnosis," says Vogelsang.
When choosing a plan remember to see what's included and what's not covered. The most common exclusions are pre-existing medical conditions, pregnancy, and breed-related disease, says Vogelsang. Likewise, many natural or holistic treatments, such as hydrotherapy for dogs with hip dysplasia, are generally not covered by any policy. It's also important to check and see if there is a waiting period between the time you purchase the plan and the time certain conditions are covered.
If you're still unsure which policy is right for you after research alone, ask your vet for advice, says Vogelsang. "They see many policies coming through and know from feedback which one clients are happiest with."
The Premiums Are Probably Worth It for City Dwellers
Prior to purchasing insurance you should also factor in where you live, says Werber. Veterinarian costs are much higher in major cities like Los Angeles and New York, so if you and your pet live in one of these cities, your policy may pay for itself with just a few vet visits. But if your dog leads a relatively quiet life and you don't live in a major city, your vet costs will probably be low, in which case a savings account in your pet's name may be sufficient.
"Pet insurance, like our own health or car insurance, often results in premiums being paid for treatments and/or services that are never utilized because a catastrophic illness or accident didn't occur," says Werber. "Insurance companies are in business to make money. Still, most of us seek the peace of mind, and access to treatment when needed, afforded by having insurance, even though most people are going to end up paying more in premiums than they are going to get in payouts," he says. "And if you factor in Murphy's Law, you're going to need it the most when you don't have it!"
Alternative Plans
Having pet insurance is a smart decision for both young and older pets. However, if you opt to go without insurance, there are some precautions you should take. "I recommend you open a separate savings account and make regular deposits to cover catastrophic pet care," says Werber. "That way, if you get lucky and your pet skates through life in relative good health, you get to keep the 'premiums,' not the insurance company," he says.
Alternatively, what you feed your pet can also have a great impact on their health, regardless of their age. "It all starts with food," says Knetzer. "You have to feed a high quality food and kibble is not recommended," she says. "I always recommend dehydrated forms of food such as The Honest Kitchen or Dr. Harvey's." Dry food alone is very hard on the kidneys, which is one reason why so many dogs and cats especially have kidney and liver issues.
Financial help is also available through humane organizations, animal advocacy groups, and local veterinary schools, many of which run low-cost clinics for limited-income clients.
"You don't want to leave it to chance," says Werber. Unexpected surgeries and operations can quickly leave you in the red. But with the right policy or backup plan, you and your pet should be able to ride out any financial storm that comes your way.
---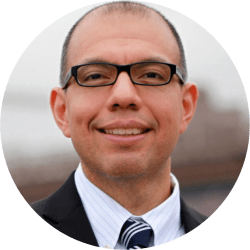 Contributing Writer
With over a decade of experience covering technology, Louis Ramirez has written for CNET, Laptop, Gizmodo, and various other publications. Follow him on Twitter at
@louisramirez
.
DealNews may be compensated by companies mentioned in this article. Please note that, although prices sometimes fluctuate or expire unexpectedly, all products and deals mentioned in this feature were available at the lowest total price we could find at the time of publication (unless otherwise specified).