How to Sell Your Old iPhone to Pay for the New iPhone 6s or 7
With a new iPhone likely on its way in September, we look at ways to sell your old one, like through Gazelle, Glyde, and trade-in programs at Amazon and Walmart.
With Apple likely to release a new iPhone this September — named either the iPhone 7 or iPhone 6s — some Apple fans are wondering how they will pay for the latest model. If you're hungry for the latest tech and the price tag is out of reach, one great way to fund your next smartphone purchase is by selling your current phone. (Also, be sure to check DealNews for all the best iPhone deals anytime.)
Selling your phone can be a painless process and, depending on what you're selling, it could more than cover the cost of your next phone. Let's look at the best ways to sell your old phone, and how much that would help you cover the probable cost of a new iPhone.
How Much Will the New iPhone Cost?
Apple tends to keep its pricing for new phones fairly similar year after year, which can make planning on just how to budget one easier. Low-end iPhones typically start at $199 (currently, that will buy you a 16GB iPhone 6 with a 2-year contract) and go as high as $949 (which will buy you an unlocked, contract-free 128GB iPhone 6 Plus).
If you're on a 2-year contract, you typically have to wait until the end (or near the end) to upgrade your phone without a hefty fee. If you're on an upgrade or lease program with your carrier, you're likely to be eligible for more frequent upgrades. But you're also likely to find that in order to get them, you need to hand in your current phone, which means you can't sell it.
Regardless of your contract situation, you should expect to pay a small upgrade or activation fee, often around $30. And for those who don't need the latest models, expect to see the iPhone 6 drop to $99 with contract.
When Is the Best Time to Sell?
The best time to sell is right now, with a 10% price drop around the September launch, according to trade-in service Glyde. Still, you can get decent value for your phone even if you hold on to it for a while longer, with trade-in service NextWorth reporting that the steepest historical drops in previous-generation iPhones have been in October and November — a month or more after the initial announcement.
How Do I Sell My Phone?
No matter which service you decide to sell with, you're likely to go through the same process. If you're trading it in at a physical store, you'll take your phone in to be evaluated and priced. If you're trading in online, you'll fill out a questionnaire about your phone's condition to get an estimated value. Your answers will be confirmed after you send the phone in, often with prepaid postage.
If you're willing to do a bit more legwork to earn more cash, you can also sell your phone through auction-style sites like eBay or direct sales sites like Craigslist.
What Should I Know Before I Sell?
Here are a few questions to ask before you hand over your phone:
How will I get paid? Some services pay cash, others pay in store credit or gift cards. Expect a higher dollar value, but more spending restrictions, in credit or gift cards.


When will I get paid? If you do a trade-in at a physical store, you'll typically get paid immediately. But if you use an online trade-in service, you'll have to mail the phone in for evaluation first.


When do I have to hand my phone over? Most trade-in services give you a certain window to send your phone in after you've gotten a price quote, with your quote locked in for that time period. Be aware of any cut-off dates.


What happens if your phone's value is less than the original estimate? Some trade-in services lock you into the sale as soon as you've sent in your phone — even if they wind up valuing it for less than the original estimate. Others will give you the option to sell or get your phone back if the value is lower than expected.


Are there any fees? Some services charge additional fees.


Did you clear any data off your phone? The easiest way to do this for iPhones is by backing it up so your data is safe and then restoring it to its original factory settings. (Check out our guide for more info on how to wipe personal data from your phone before selling it.) You'll also want to turn off the Find My iPhone feature.
Where Can I Sell for the Most Money?
You have a lot of options when it comes to selling your phone, and while prices will vary on sites like eBay and Craigslist, there's guaranteed pricing through most trade-in services.

Retailers & Services

Let's take a look what each have to offer for a gray, 16GB iPhone 5s on the AT&T network in good condition and with all of its accessories. (Color and carrier can have a big effect on the cost.) This nearly 2-year-old model should be eligible for upgrade for most who bought it with a 2-year contract when it hit the market.
Amazon (online): $220.40 as an Amazon gift card
Glyde (online): $189.95 in cash
Apple (online or in-store): $165 as an Apple gift card
uSell (online): $164.50 in cash
NextWorth (online): $160 in cash or Target gift card
Best Buy (online or in-store): $155 as a Best Buy gift card
Gazelle (online): $150 in cash or Amazon gift card
GameStop (online or in-store): $128 in cash or $160 in store credit
Walmart (online or in-store): $110 as a Walmart gift card
Carriers
Most carriers will also buy back your phone at reasonable — if not the highest — prices, though you may find special deals if you're switching from a different carrier.
However, none of them have a good turnaround time on paying you for your phone, with payment times ranging from several weeks to several months, compared to a turnaround in days for many other retailers.
If time isn't a concern, here are your carrier options. Check with your carrier for a specific quote:
As you can see, selling your current phone can pay for a good chunk of your new phone — if not all of it — so long as you don't wait too long to get started. With this extra cash in your wallet, paying for your next phone is sure to be a less painful experience.
---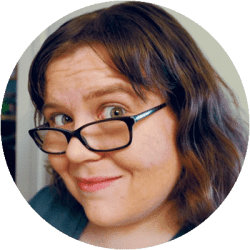 Contributing Writer
Originally working in IT, Elizabeth now writes on tech, gaming, and general consumer issues. Her articles have appeared in USA Today, Time, AOL, PriceGrabber, and more. She has been one of DealNews' most regular contributors since 2013, researching everything from vacuums to renters insurance to help consumers.
DealNews may be compensated by companies mentioned in this article. Please note that, although prices sometimes fluctuate or expire unexpectedly, all products and deals mentioned in this feature were available at the lowest total price we could find at the time of publication (unless otherwise specified).