How to Save on PC Game Downloads Throughout the Year
The much-hyped Steam Summer Sale is over, and it was underwhelming anyway. From preorders to Steam's other sales, we look at how to save money on game downloads all year round.
The Steam Summer Sale has come and gone, and if you missed it, well, shame on you for not seeing all our previous coverage, really. We tried. There'll be another big to-do around Black Friday, if you're not busy running over someone's grandmother with a shopping cart full of half-priced toasters.
But perhaps it's just a trick of the light, or the fact that we've already bought everything we wanted in sales gone by, but this year's summer offerings seemed... less impressive than we expected. (Especially with some cough cough Rockstar cough cough price-fixing cough.)
So with these less-than-stellar sales gone anyway, let's turn elsewhere and look at some handy tips for saving outside of the Steam Summer Sale.
Steam Has Other Sales, Too
Let's get the obvious out of the way. Even when Steam isn't running some giant storewide megasale, it's constantly running daily deals, midweek deals and weekend deals that offer discounts just as steep as any summer discount. Plus, those weekend deals will often offer two or three days of free playtime if you want to test the waters. (A recent weekend deal saw the entire Total War franchise available to play for free, which is frankly remarkable. Although download sizes these days tend to prohibit using free weekends as demos for the idly curious.)
Steam isn't alone in this. Amazon is as crazy about price-matching games as it is about price-matching everything else. GOG usually offers a bundle or a publisher sale at least once a week for the retro-minded gamer, as does the Humble Store for your indie and (mostly) DRM-free needs. And of course, there is our next section to consider.
Green Man Gaming: Non-Stop Coupons
Green Man Gaming, like JCPenney or a mildly-neurotic person from a bargain-hunting reality TV show, will more often than not have a coupon ready for you, emblazoned proudly across its front page. It will generally hover around the 20% to 25% mark. Better still, it'll usually stack with whatever is on sale at the time (with the usual caveat of, "some astoundingly random exclusions apply"). In fact, it was a 25% off GMG coupon that took GTA V to an all-time low right as Rockstar's Steam price-fixing tomfoolery was making headlines this summer.
Beyond that, Green Man has a members-only VIP section with steeper discounts than their coupons offer. (The coupons won't stack here, because don't get greedy, son.) And look, you have to become a member to buy anything anyways, so it's really just a "you have to show some kind of interest in purchasing from us" section, and it has offered some pretty nifty discounts on the likes of Cities Skylines and Pillars of Eternity.
And, if you're feeling optimistic, Green Man coupons will almost always stack with preorder discounts. Which takes us neatly to...
Preorders: Proceed With Caution
It can sometimes be a risk to go for a PC download preorder, and you only have to look as far as the Batman: Arkham Knight disaster to know why; sometimes a game just doesn't end up being worth the money, and it's difficult to know before it's widely available and reviewed. (Although, Arkham Knight on PC was so bad that Warner Brothers forced most outlets to offer refunds, which — outside of Steam's new blanket policy, and GOG and Origin's token efforts — is depressingly rare; perhaps the bigger the mess-up, the better for consumers. What a world we live in.) Nevertheless, if you're so inclined, most stores will take at least 10% off preordered titles, or more via Green Man's coupons.
And sometimes in the absence of a hefty discount, you'll find outrageous bundle deals, as we did shortly prior to The Witcher 3's release, when Uplay (of all places) offered The Witcher 3 and Assassin's Creed Rogue for $54. That was a savings of $34 on a major new release (and game of the year frontrunner) and a hitherto undiscounted entry in the Assassin's Creed series. Things improved further for preorderers after The Witcher 3 was released, when Uplay ended up gifting them Assassin's Creed IV: Black Flag, Watch Dogs, The Crew, and Child of Light, all for free. So that was good. Risky, but good. Also, The Witcher 3 ended up being super good, so that was also good. Good!
But still, you should probably be careful with preorders, because while PC versions are often the Cinderella of game development — generally ignored, but the most important and beautiful in the long run — they tend to ship in less-than-ideal states, and they're still great four months later when they're all fixed up and on sale for the price of a stupid gourmet coffee.
Enhanced Steam
DealNews writers may, without exception, be pretty, kind, witty, and STRONG LIKE OX, but we are neither perfect nor omniscient, despite our best efforts and a regrettable misadventure with a magic lamp. So though we guarantee that "every deal we list is the lowest price we could find, sold by a reputable store," we don't know exactly what deal each reader is looking for at any given time. As a result, it may behoove you to install the Enhanced Steam plug-in for Firefox or Chrome.
This handy little thing improves your in-browser Steam experience, giving you info on what extra DRM is used (if any), a Metacritic-like summary of the game's Steam reviews, and most importantly, the current lowest price available and the all-time lowest recorded price. It also gives a link to each game's PC Gaming Wiki article, the site that is the Fairy Godmother in the Cinderella analogy above. It doesn't, however, work with the standalone Steam program.
This comes with the notable caveat that their price comparisons will sometimes include sites that DealNews doesn't list and therefore can't endorse, for various reasons, whether it's because they're from a different region (and we're not going to tell you to enter your credit card information on a flimsy VPN), or because they're a website of a slightly shadier variety. Speaking of which:
CD Key Resellers
Take our slight, befuddled skepticism on preorders, and add a tablespoon or eight of anxious murmuring, and a soupçon of righteous law-abiding citizenry, and you have our feelings on CD key resellers. We generally avoid listing them for obvious reasons, with the exception of CDKeys.com, even though it is not listed on UbiSoft's collection of trusted stores. So we can't deny that this is a resource many people use for gaming deals, but please, proceed with caution and don't break the law.
So, between now and Steam's inevitable Thanksgiving Sale, you can still pick up almost any game for which you have a passing interest, at a significant discount. (And add it to your inevitably bulging backlog along with that 2D indie platformer everyone said was so meaningful.)
Have we missed any canny tricks for some digital discountery? Are you waiting for a price drop on any particular games you'd like us to keep a watchful eye out for? Let us know in the comments below.
---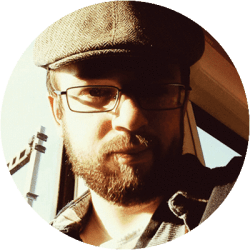 Editor
Alan was recently named "The New Face of DealNews™" by himself, which is a step up from his previous title, "The King of the Run-on Sentence", although this latter – equally unofficial – title clearly remains the more accurate by some distance. He's a Dublin-based editor for this very website.
DealNews may be compensated by companies mentioned in this article. Please note that, although prices sometimes fluctuate or expire unexpectedly, all products and deals mentioned in this feature were available at the lowest total price we could find at the time of publication (unless otherwise specified).