How to Make Sure Your Sandals Are Built to Coddle (And Not Hobble) Your Feet
Sandals aren't just beach wear; we spoke to an orthopedist about finding a pair that combine comfort and quality.
Of all the clothing changes we make come summertime, three represent the very essence of the season: white pants (which for some odd reason are outlawed fashion-wise after Labor Day), skirts, and sandals. And while many of us think of sandals as a fashion accessory, greater concerns dominate for those who wear them on their dogs all day. Could sandals possibly be bad for your feet — or in many cases, quite kind and good?
To get a handle on the question of sandals, we spoke with Dr. J. Turner Vosseller, a member of the American Orthopaedic Foot & Ankle Society and a foot and ankle surgeon at Columbia University Medical Center in New York. He gave us many helpful tips about making sure your sandals are built to coddle and not hobble your feet. (Thanks also to Dr. Vosseller for supplementing our research.)
Potential Health Benefits to Socks With Sandals
In general, sandals are worn to provide comfort to bare feet during warm-weather months, or at least that's the idea. Some people will actually wear socks with their sandals, which was once considered a fashion travesty, but is now being reconsidered.
But are there health benefits as well? As Bubblenews notes, "Socks with sandals is perhaps the most comfortable footwear option there is. High quality socks are necessary: something that fits well, wicks moisture, breathes, regulates temperature, barely feels like it is there."
And if you find the back strap of your sandals causing friction enough for a blister, socks will provide protection. "We see people who get abrasions or bad blisters from either a stiff upper or rough edges that can be problematic," Vosseller notes. Socks can help counteract that issue.
Brands That Offer Better Foot Support
For Vosseller, German-made Birkenstock sandals make for an obvious choice because of the way they are molded to match the foot. "Birkenstock is an example of one that has a heel cup, which has more support, and some degree of arch support," he says. "The heel cup just provides greater stability, and arch support can be of great help for people who have flat feet or some foot pathology."
One of the most common types is called plantar fasciitis, a stabbing heel pain that results from inflammation. Among the other brands that will help with that include Abeo and Klogs for women.
Traction's Where the Action Is
Sandals that lack the right support can cause all sorts of problems, including leg, knee, and back pain, or altering your walking stride. Much of this boils down to the traction they provide. "Traction is important for you to walk effectively," Vosseller says. "That can avoid a lot of injuries. If you're just walking back and forth from the beach it's not a problem, but for longer walks, you want something that has more traction."
This gets problematic when it's wet, and Teva Toachi 2 sandals get especially high marks from authorities such as Walking.org. In rating it the best performing sandal of 2013, the website said the Toachi 2 "grips even in the wettest conditions but the drain frame means that all water will evacuate through the midsole keeping your feet dry."
On the opposite end of things, Vosseller cautions against women's sandals with wedges. "If you slip out of those you can get bad ankle sprains, especially if it rains."
Upper Levels of Comfort
With the upper — the part of the sandal that covers the foot — Vosseller stresses that a snug fit, but something not too tight, is ideal. "The upper part should be comfortable," he says. "We see people who get abrasions or bad blisters from either a stiff upper or rough edges that can be problematic."

While buying sandals online is always a great option, Vosseller suggests giving the sandals a test drive at a shoe store, if possible, to make sure they're compatible with your stride and foot structure. "Trying on sandals is beneficial for many reasons," he says. "You want to make sure it fits well, because you could think, 'I have to break this in' — but it might not get any better. You want to get an idea of what it feels like." And if it doesn't fit well, consider another size, style, or brand.
Avoid Flip Flops for Long Distances
There can be some confusion in the marketplace over flip flops that call themselves sandals. In actuality, flip flops have a single strap that runs on either side of the upper foot, anchored into the shoe at a spot between your big toe and long toe.
In many cases, flip flops can work just fine; "If someone doesn't have any foot problems, I don't have a problem with them walking around in flip flops," Vosseller says. That makes them suitable for walking to and from the beach, or over short distances. But for longer distances they won't prove practical for many reasons, including the tendency of cheap flip flops to slip around under the foot, or for the strap to dig into that spot between your toes.
The big advice here: Avoid "no-name tourist flip flops" (or sandals) you buy at the beach, or in a resort shop. One outstanding flip flop highlighted by Walking.org is The North Face Base Camp model for men and women. The strap has soft binding and lining, so it's made to be durable and comfy. They also combine a cushiony egg crate footbed with a grippy rubber outsole, and are priced at $30. That's significantly less than other quality sandals, which can run $100 or more.
Open and Closed: The Benefits of Each Type
Another factor to consider is the open- versus closed-toe sandal. Many closed-toe sandals will still provide some ventilation for your feet, but not much, and you need to beware of other drawbacks. Closed-toe sandals will collect sand, dirt, and pebbles more easily, and trap more odor.
Open-toe sandals will of course provide more ventilation, but may not be the wisest choice for those who tend to stub or scrape their toes. Here, Vosseller says it's more a matter of preference than anything else. "From my perspective, it depends on the individual," he says.
Going the Distance
Some people love their sandals so much, they'll wear them all day long. Is that a good idea? "It's interesting," Vosseller says. "As a physician, I see people who have seen other doctors who may be fatalistic: You can't do this or don't do that. But at the end of the day, you might be able to do it or not, so I would say use common sense. I live in Manhattan and people walk a lot. If you go for 20 or 30 minutes and your feet hurt, you might want to try to back off and use something else."
While so much of summer is soft and easy, serious sandals should be tough — not only to withstand changes in terrain, but to protect your feet as well. The good news is that with each year, many brands add features that make them more like shoes in terms of the level of performance they provide.
Plus they can even help your feet if you wear them consistently but don't overdo it: "Anything you do with sandals, the intrinsic muscles in your foot have to work harder, and that can be a benefit," Vosseller says. And if you want to wear them after Labor Day, with white socks even, we won't tell a soul.
---
Related DealNews Features: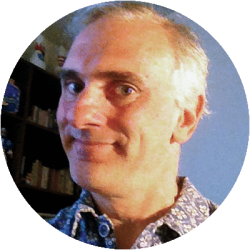 Contributing Writer
Lou Carlozo is a DealNews contributing writer. He covers personal finance for Reuters Wealth. Prior to that he was the Managing Editor of WalletPop.com, and a veteran columnist at the Chicago Tribune.
DealNews may be compensated by companies mentioned in this article. Please note that, although prices sometimes fluctuate or expire unexpectedly, all products and deals mentioned in this feature were available at the lowest total price we could find at the time of publication (unless otherwise specified).