How to Hack a Free Honeymoon Using Rewards Points and Miles
Align your choice of wedding venue with a hotel loyalty program, and you could nab free flights and accommodations.
The average wedding costs $32,641, according to The Knot. While most couples get a little financial help from Mom and Dad, deciding to marry takes a big bite out of your bank account.
I recently got engaged, and we've been looking for creative ways to save money on our wedding and honeymoon. After doing some research, I discovered a way for savvy couples to plan their wedding at certain venues and end up with a free honeymoon. The trick? Strategically aligning your choice of reception venue with a hotel's loyalty program.
Here's how you can finance your dream honeymoon using rewards points and miles.
Use Points and Miles to Fund Your Honeymoon
We've written about the points-and-miles hobby before, in a primer on using points to score a free airline flight. For the uninitiated, most airlines and hotel chains offer points or miles to reward loyal customers. Save up enough of these points and you can get free hotel nights, flights, hotel room upgrades, and lots of other perks. You acquire these points every time you fly or stay, but a way to get a lot of points all at once is by opening a rewards credit card with a sign-up bonus.
Using hotel loyalty points to guide your choice of wedding venue is actually pretty natural. After all, hotels are often the best choice to host big functions like a wedding. A hotel wedding means being able to take advantage of large ballroom spaces, on-site amenities like a spa or a pool, a large number of well-trained staff members to coordinate the event, and best of all, a short distance to travel to your bedroom at the end of the night.
You can score tons of bonus points by seeking out special wedding promotions at select hotels.
Weddings are pricey, so a savvy bride and groom should be able to leverage every penny they spend on their wedding to get enough points to cover airfare and hotel costs for a lavish honeymoon. If you're a points-and-miles hobbyist, you already know you can use your rewards card to accumulate points on purchases. But you might not realize you can score bonus points by seeking out wedding promotions at select hotels. Not only is it possible to earn hotel loyalty points by paying for your reception and honeymoon suite on a loyalty credit card, but you can actually earn points through hotel rooms for the guests and wedding party.
For example, Hilton Hotels offers up to 100,000 bonus HHonors points and 100,000 partner airline miles for couples who host their wedding at a Hilton hotel. Starwood Hotels & Resorts, another hotel chain, offers up to 100,000 bonus Starpoints that can be used toward honeymoon nights. Couples who spend $10,000 on a wedding at a Hyatt property can earn 60,000 Hyatt Gold Passport Bonus Points, redeemable for a minimum of two free nights at any Hyatt hotel or resort worldwide.
As for Marriott, an event costing $16,667 will earn you the maximum rewards of 50,000 points or 15,000 miles, which is enough for two free nights at a Category 5 hotel in Hawaii.
Starpoints are generally considered one of the most valuable rewards currencies out there. They can be used to redeem free rooms at Starwood hotel brands (such as Sheraton, W Hotels, Westin, or St. Regis), or the points can be transferred to over two dozen airline partners.
SEE ALSO: 9 Unexpected Wedding Costs That Can Blow Your Budget
Couples hosting their weddings at a Starwood property can earn points on wedding food and beverages, room rentals, and guest room revenue. Guests can earn Starpoints on their rooms, while the couples earn triple points on all rooms in the wedding block. Starwood also offers overnight accommodations for the bridal couple on their wedding night, which is a great start to your honeymoon if you're doing a destination wedding.
The amount of bonus points will vary depending on the hotel. When I was researching options for my own wedding, I found a Sheraton property near me offers a bonus of 5,000 points for every 10 room nights booked in a wedding block.
4 Steps to Making This 'Free Honeymoon' Strategy Work for You
Have I intrigued you? Then here are four steps to take so you can stockpile points from your wedding purchases to get enough rewards currency for a free honeymoon, including flights.
Get the Right Card
The first step for a points/miles newbie with marriage on the brain is to research rewards card sign up-bonuses. Lots of cards are out there, so you'll have to hunt to find the right option for your situation.
SEE ALSO: The 10 Best Credit Cards for Travel Rewards
If you have an idea of what city, state, or country you'd like to get married in, start researching what hotels are in the area. Ideally, you can find some crossover between a great hotel and a great sign-up bonus on a rewards credit card associated with that property. If possible, opt for a card with a $0 introductory annual fee for the first year, or no annual fee at all.
Start Spending to Meet the Sign-Up Bonus
If you want to earn those bonus points at sign-up, you generally have up to three months to spend a certain amount of money on the card. The sign-up bonus may post within days of hitting that magic number, or it may take a month or two to land in your account.
Take special note of any bonus categories that may be available, such as double points at select retailers. Also, keep a lookout for hotel promotions that could earn you bonus points for money spent on the hotel property. For instance, why not have the bridal shower at the same hotel where you'll be getting hitched, or at another property in the same family of hotels? Between the cost of clothes, wedding bands, stationery, flowers, and the photographer, you'll be spending thousands... and that means thousands of reward points coming your way.
Book Your Hotel
When you book the hotel for your wedding ceremony and reception, ask about any special rewards point promotions that might be running. This includes the possibility of earning bonus points on rooms booked in your wedding block. Use your rewards credit card to pay any deposits, as well as the full balance due at the end of the festivities.
SEE ALSO: Use These 3 Hotel Booking Sites to Get Bonus Airline Miles When You Travel
Use Your Points Stash to Pay for a Dream Honeymoon
You can generally redeem your rewards currency for flights or free nights by calling a toll-free number, or by booking through the rewards program's online travel portal. Points can sometimes take a month or more to land in your account. Points can also take a few days to transfer from one loyalty program to another, so keep that in mind if you want to earmark some of your points for an airline rewards partner.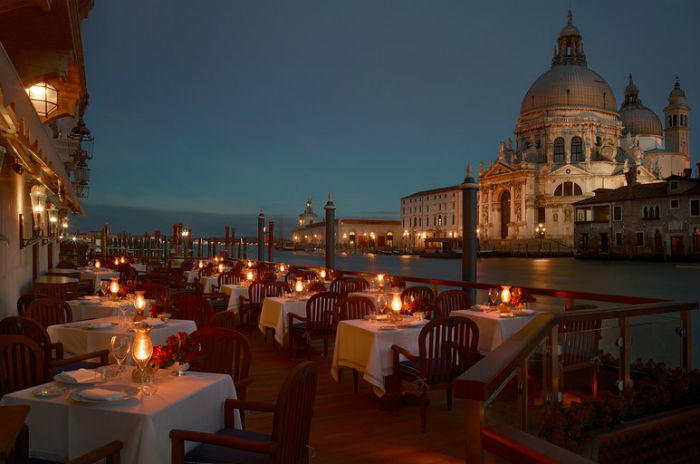 How Far Can Your Points Take You?
Depending on how lavish your wedding was, you should have a decent-sized stash of reward points at your disposal. Here's an example of how many points you could earn for a typical wedding, and how far those points could take you.
I'll use the Starwood Preferred Guest credit card from American Express as an example, since Starwood has many properties around the world, offers lots of rewards partners, and its rewards currency can also be paired with cash if you're just shy of the points you need for a free night.
Spending to Earn Points
If you're a new SPG cardholder, you can get 25,000 bonus Starpoints after spending $3,000 within the first three months. You'll also get 1 point for every $1 you spend with the card, which means you'll have at least 3,000 points in your account after crossing the threshold for the sign-up bonus. If you and your partner both got one of these cards (or the SPG Business card, which offers 25,000 points after spending $5,000 in three months), you'd have at least 56,000 points to start with.
SEE ALSO: The Ultimate Guide to Booking the Perfect Honeymoon on a Budget
Not every wedding expense can be paid for with a card, especially if you have a relatively low limit. But let's say you plan a wedding that costs $15,000, which is pretty conservative given the national average. You put $5,000 worth of pre-wedding expenses on your SPG card. Meanwhile, your partner puts $5,000 worth of wedding reception expenses on their SPG card, which unlocks another 25,000 sign-up bonus points. That's 10,000 total SPG points, plus 50,000 more in bonus points between the two cards. You also get another 5,000 points for booking a block of guest rooms for the wedding, bringing you to a grand total of 65,000 Starpoints.
But your total could be even higher in some cases. For example, if you just happened to book your wedding during a special promotion, such as SPG's Triple Up event, you could end up with loads of bonus points. During that promo, you'd be eligible for double or triple points on your hotel events/rooms, depending on the property where you book. In addition, you'd get an extra 1,000 points if you were spending at least two nights at the property, including a Friday or Saturday night.
If you plan your event during a promotion like SPG's Triple Up event, you'll have even more points to play with, which you could use toward an extra hotel night or a fancier room.
If you plan your event during a promotion like this, you'll have even more points to play with, which you could use toward an extra hotel night or a fancier room. And don't forget, some SPG properties offer one free night in a suite for the wedding couple when the wedding takes place on-site.
For the purposes of this example, let's say you have just 65,000 Starpoints. How you redeem them is up to you. You could use them all toward free nights at a Starwood property, which is perfect if you plan to drive to your honeymoon destination. You could also transfer some points to an airline partner to get a free flight, and use the rest for rooms.
Redeeming Points for Hotel Stays
Some folks like to blow their points and miles on one night at an ultra-luxurious hotel they couldn't otherwise afford. Others prefer to milk as many free nights as possible from their hoard of miles. As of this writing, you could use 65,000 Starpoints to book five nights at Le Méridien Etoile in Paris, and still have points left over. Or you could spend 60,000 points on a couple nights at the ultra-luxe Gritti Palace, an actual Venetian palazzo that dates back to the 15th century.
SEE ALSO: Explore TripAdvisor's Top 5 Luxury Hotels in the World
But let's say you had a few Starpoints already, or had a large, lavish wedding that gave you more opportunities to earn points. If you have 120,000 SPG points squirreled away, a lovely Hawaiian honeymoon could be well within your grasp. Four nights at the Sheraton Kona Resort & Spa at Keauhou Bay will only set you back 40,000 SPG points, plus a resort fee. The rest of your balance should cover two tickets in coach.
Using Points on Airline Tickets
According to Fodor's, the average airline mile cost of a round-trip coach ticket from nearly any U.S. location to Hawaii is around 40,000 miles, or around 80,000 miles for two tickets. But SPG points offer a way to get more bang for your proverbial buck. When you transfer SPG points to an airline partner, you actually get a bonus 5,000 points for every 20,000 points you transfer. So you'll always want to transfer a minimum of 20,000 points at a time to get those free points. I'd recommend transferring 80,000 points from SPG to an airline partner with a 1-1 transfer ratio, which means you'll end up with 100,000 points at the end of the day.
That's a little more than you need for the average reward flight from the continental U.S. to Hawaii, but having a little wiggle room in your points balance is good in case you end up requiring slightly more rewards points than you expected. You can always use the extra points on your next trip!
SEE ALSO: The Ultimate Airline Comparison Guide: Reviews, Restrictions, and Fees for 98 International Airlines
No matter where you're headed on your honeymoon, keep in mind that your "free" honeymoon won't actually be free. You may have to pay a separate resort fee at certain hotel properties, and you'll definitely have to fork over some cash for the "free" flights you get with airline miles to cover the airline taxes and fees that can't be paid with points.
Limitations and Final Considerations
While this method of scoring a free honeymoon is exciting, it's definitely not for everyone. If you have bad credit or no credit, getting points from the credit card sign-up bonus isn't possible. In addition, points might take a month or two to show up in your account, so unless you have existing points, this is a hack that works best for couples who don't plan to take their honeymoon right after the wedding, or couples who already have a honeymoon planned but want to start planning something special for their one-year anniversary.
And because the amount of points you earn is directly related to the money you spend, this method of getting a free honeymoon may not be feasible for brides who are having a very small, intimate wedding with a limited number of guests. For smaller weddings, a hotel may just be too large of a venue to be appropriate.
In the end, the strategic use of points and miles can be a great way to bring your honeymoon expenses down to taxes, fees, and a very small amount of cash. But your zest for a great deal shouldn't blind you to your wedding wish list. Don't compromise on a hotel venue that won't give you what you really want for a wedding day experience, even if you can get a free honeymoon out of it. Your wedding day should match your vision, so don't be tempted to cut corners in the pursuit of a free honeymoon.
SEE ALSO: 8 Hidden Costs When Going on Vacation and How to Avoid Them
For brides and grooms who are just starting their wedding planning now, there are months or even years to stockpile points to go toward a nearly free honeymoon. Start researching now, and by this time next year, you could be ready to take an amazing trip for an amazingly low price.
Readers, have you ever financed a "free" trip with points and miles? Would you let your desire for a free honeymoon influence where you held your wedding? Share your opinions in the comments below.
---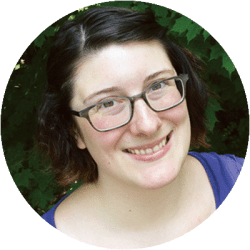 Contributing Writer
Tucker Cummings is a freelance writer based in New England. She's also written for Yahoo! TV and Tapscape. Follow her on Twitter
@tuckercummings
on Twitter for her musings on tech, TV, writing, and current events.
DealNews may be compensated by companies mentioned in this article. Please note that, although prices sometimes fluctuate or expire unexpectedly, all products and deals mentioned in this feature were available at the lowest total price we could find at the time of publication (unless otherwise specified).