How to Get Your Car to 200,000 Miles
Whether it's a source of aggravation or pride (or likely a bit of both), owning a car requires significant investment to keep it in tip-top shape, especially if you're planning on driving it for 200,000 miles. However, there is a payoff: from zero car payments to far fewer cosmetic repairs to worry about once the car is past the 100,000 mile mark, maintaining an automobile is a rewarding endeavor. Just make sure to follow the advice from Evelyn Kanter, an automotive journalist and columnist with Motor Matters.
"Every time the odometer kicks over into multiple zeros it's a major milestone, and a good reminder to take your faithful wheels in for a mechanical check-up," Kanter says. Here's a checklist of exactly you need to maintain and watch out for to keep your car on the road for 200,000 hard-earned miles.
Change Your Oil
Thanks to places like Jiffy Lube, we're all more conscious about the importance of oil changes. And for older cars, they're even more crucial. An oil change used to be recommended for every 3,000 miles, but the beloved Car Talk Radio guys say every 5,000 is just fine, unless you "drive like a knucklehead [with] jackrabbit starts, heavy acceleration or high-speed driving." People who drive in extreme climates should change their car's oil and filter more often, too. Want to learn more about how to choose the right motor oil for your car?
Drive Calmly
Road rage issues aside, bad driving habits put more wear and tear on your car. "Smart driving habits ... and observing speed limits will squeeze more miles out of each gallon of gas, and put less stress on the transmission and engine," Kanter says. Engaging in herky-jerky driving and rough behavior will lead your car's engine and undercarriage to wear out faster.
Rotate and Inflate Tires
We all know that properly inflated tires can extend a car's gas mileage, but they also save wear and tear on your car, and reduce the risk of blowouts. The average person who drives 12,000 miles yearly on under-inflated tires uses about 144 extra gallons of gas, at a cost of roughly $600 a year (given $4 a gallon gas), according to the federal government's Fuel Economy website.
Read and Abide by the Owner's Manual
It's true, your car's owner's manual will never rival a Jonathan Franzen novel. But it contains car keys of another kind — ones that tell you when to service your car's most crucial systems. You should especially read the manual if you know little or nothing about cars in general, as it will help you understand the workings of your car's heating and cooling systems, and lighted signs.
Find a Mechanic You Can Trust
There's only one truly reliable way to find a mechanic: Word of mouth from a thrilled customer. And while sometimes helpful, try and steer clear of relying solely on websites like Yelp and Angie's List; merchants have learned to game for inflated ratings. And while we're talking repairs, it also helps to have access to a great auto body shop to handle any dents or damage from accidents. Again, word of mouth here will be your best bet.
Never, Ever Ignore the Warning Lights
Many drivers assume that the "check engine" light is something to ignore, like the flashing LED clock on old-school VCRs. Or they think if it's an old car, maybe the light itself is on the fritz. Even if you just got your oil checked, an illuminated check engine light could mean you're a few quarts low. It doesn't hurt to follow up whenever you see any indicator lights illuminated.
Never, Ever Ignore Odd Noises
What's that knock? That grind? That shooga-shooga-rrr-rrr-rrr? Cars speak a funny language and like horse whisperers, savvy mechanics know how to decipher it. When you car makes an unusual noise, don't ignore it and hope it will go away; get it checked out.
If you do make it to 200,000 miles, be sure to celebrate! You're 800K miles away from living like Joe LoCiero, who made it to 1 million miles in his 1990 Honda Accord in 2011. And then Honda gave him a new car to celebrate.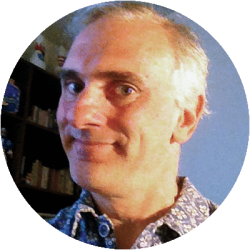 Contributing Writer
Lou Carlozo is a DealNews contributing writer. He covers personal finance for Reuters Wealth. Prior to that he was the Managing Editor of WalletPop.com, and a veteran columnist at the Chicago Tribune.
DealNews may be compensated by companies mentioned in this article. Please note that, although prices sometimes fluctuate or expire unexpectedly, all products and deals mentioned in this feature were available at the lowest total price we could find at the time of publication (unless otherwise specified).