How to Get 83GB of Free Cloud Storage
Storing files in the cloud allows for anytime, anywhere access; no baggage (read: USB thumb drives) required. All you need to store photos, videos, essays, research, spreadsheets, and whatever else you've created is a login and a password, and a device with an internet connection. If you're smart about it, you won't pay a penny for up to 83GB of cloud storage space.
Get Up to 83GB of Free Cloud Storage Space
The cloud storage business is very competitive, and as a result, there are a variety of enticing offers designed to capture user loyalty. All of the major cloud storage players (and a few minor ones) offer free sign-ups and up to 15GB of cloud storage space at absolutely no cost. Instead of shelling out for a 10GB plan, it's more economical to sign up for multiple accounts with different providers and claim your free allowances. Not sure where to start uploading to? Here's a list of free cloud storage options and the amount of free storage available:
Total Free Cloud Storage: 83GB … and this isn't an exhaustive list.
How to Choose the Right Cloud Storage Service
Unfortunately, some of the aforementioned services have usage caveats. Apple's iCloud service is the most restrictive of the bunch: users need to have an Apple account and an Apple device in order to use iCloud, and while Google Drive offers a generous 15GB of free cloud storage, that's a shared amount of which Gmail archives and Google+ photos take a bite out of. The majority of these free cloud storage options can be accessed via any computer, and many of them offer support for all the major mobile platforms as well.
Sometimes it's not just about quantity of storage and easy access. In today's always-on, share society, it has become important to also conveniently share files and collaborate on projects. Fortunately, there are some free cloud storage services tailored to meet these needs. Of the lot, Google Drive and Microsoft SkyDrive offer respectable document support allowing for real-time collaboration, and as each is a part of a larger suite of apps, there is a sense of synergy and ease associated with both services.
83GB of Free Cloud Storage Not Enough?
Before paying for extra cloud storage space, consider signing up for multiple accounts to take advantage of all the free goodness. It's also worth remembering that providers like Dropbox and Cubby offer extra free space when you refer someone and they sign up. Dropbox offers an additional 500MB per referral up to 16GB, and Cubby doles out 1GB per referral up to 20GB.
If you do hit a storage capacity ceiling and you need more space, look into the costs of your favorite provider's premium cloud storage packages, and check out our cloud storage guide for some handy price comparisons. If you want a simple proposition then Carbonite offers unlimited cloud storage for $60 per year.
With Multiple Cloud Accounts, Organization Is Key
In order to really reap the rewards of all this free cloud storage an organizational system is imperative. It doesn't have to be complex, but it should factor in how to make the most of each specific service.
We suggest using one or two solutions for all your photos and personal videos, organized by date. Specifically, Dropbox features an automatic upload feature for photos and videos taken on a mobile device, which is a great way to ensure a backup copy of all your media. Dropbox also makes it easy to share files with other people, without necessarily having to go through Facebook or Google+.
For students, when it comes to class work, research assignments, and the like, it's smart to set up a virtual binder with proverbial dividers or folders to house all your files. An archive system that lets you organize files by date will help keep all of your storage even more organized and accessible as needed. To make the most of the free cloud storage allotments, opt for one service to house your current semester work, and use another to archive old, completed work.
Sure, classwork and photos are personal, but for even more sensitive information, assign this content to a different account. Separating your documents and storing them in different locations reduces the risk of accidentally exposing anything you might prefer to keep private.
With the knowledge of where to find free cloud storage, and an organizational system in place that de-clutters your digital life, there's no reason not to move everything to the cloud. Plus, with a master password (and a backup of all your files), you can keep information accessible and never have to pay a penny for the privilege.
---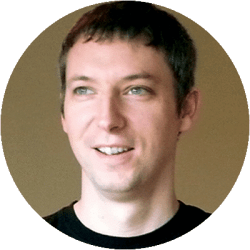 Contributing Writer
Simon is a technology journalist with a background in games development. He is fascinated by all things tech, particularly mobile and videogames, and he loves to share that passion with other tech fans.
DealNews may be compensated by companies mentioned in this article. Please note that, although prices sometimes fluctuate or expire unexpectedly, all products and deals mentioned in this feature were available at the lowest total price we could find at the time of publication (unless otherwise specified).