How to Find the Right Rain Gear for Any Outdoor Activity
Whether you're commuting in a drizzle or hiking in a downpour, here's what you need to consider when buying rain gear, including construction, breathability, and fit.
There was probably a day in your childhood when, dressed in your yellow rain suit and galoshes, you loved stomping around in puddles. Now, all grown up, you probably find rain too wet and always messing with your playtime. If so, perhaps you just haven't found the right rain gear.
The spring rainy season isn't too far off, and if you have the money to spend, today's options can take you back to that childhood time when all you wanted to do was be outside during a downpour. Therefore, we've detailed some guidelines to keep in mind when shopping for rain gear to keep you nice and dry whether you're outside for play or en route to work.
3 Aspects to Consider
Function: What situations do you anticipate confronting? Day hiking in the rain forest? Golfing in the ocean spray at Pebble Beach? Cycling across Iowa? Or simply dashing from office to cab to restaurant to cab to home?

Style: Is this going to be a piece of athletic gear or a fashion statement? Unlike the days of the ugly yellow mackintosh, fashion is now something that you can seek out in a raincoat. Whether an athletic cut for early-morning jogs or a three-quarters length black coat worn over office wear, you can find real rain gear that also suits your style.

Price: How much are you willing to spend? There are many high-tech solutions to the problem of staying dry in the rain while perspiring, and if you so choose you can spend a small fortune on the most esoteric. However, thanks to competition, there are now more modest, high-quality options that won't burst your budget.
Breathable vs. Non-Breathable
Non-Breathable
For those who anticipate only low-level activity in your rain gear, traditional waterproof and non-breathable materials, like coated vinyl, will serve the purpose of keeping you dry. You probably remember this type of rain gear from childhood, and it's fine for spectating, birding, fishing, and other non-vigorous activities.
Another option is the rain poncho: a cross between a raincoat and an umbrella. It's a good choice for modest activities in hot, humid conditions.
Breathable
Most finer raingear today is all about being rainproof while allowing perspiration to escape. How do manufacturers manage this magic? By incorporating membranes full of microscopic holes. The heat of the body drives the water vapor through these holes to the outside, while the cooler rain falling outside is repelled by the surface coating. These high-tech membranes go by various names, such as Gore-Tex, eVent, MemBrain Strata, and Conduit. And instead of a membrane layer, some gear uses a coating, such as Hyvent from The North Face, that performs the same task (albeit not as well, according to experts).
Another term you'll run into when shopping for rain gear describes its layers; most commonly, the breathable types are made of two to three layers. A 2-layer construction often features mesh on the inside of the jacket that keeps your skin from the coated outer material. This construction is usually found on less expensive gear. On 2.5-layer rain gear — usually the lightest weight (and most expensive) — you'll find it has a low-weight outside material, a membrane inner layer, and the thinnest of coatings on the inside of the membrane to keep your skin from depositing oils that could clog up the venting holes. Lastly, 3-layer construction sandwiches a membrane between a water-resistant outer layer and a liner, and are the most durable.
Breathability is essential in selecting the proper rain gear for an active lifestyle, but there are other details to look for as well. If you'd rather not discover water seeping through the seams of your coat, for example, be aware of these other features.


9 Features to Consider
Weight
You'll pay a premium for a lighter weight coat, which may be worth it for Appalachian Trail through-hikers, but perhaps not for those of us trudging to work.

Fine Tailoring
No, we don't mean tailoring in the sense of Seville Row suits, but rather good quality construction. For example, the seams where two panels of fabric meet should be sealed over, to avoid water seeping in through the needle holes.

Fit
Rain gear built for athletic endeavors is usually cut trim, while more casual and less expensive gear can be cut oversize to allow layering underneath and air circulation within. Try your rain gear on before buying, if you can.

Hoods
A good hood can keep water from rolling down your neck. A detachable one or one that rolls up into a collar pocket is a handy option.

Vents
Underarm zippered vents can help you moderate you body temperature.

Storm Flaps
A flap that covers your zipper can help keep rain from sneaking in.

Pockets
These can be handy, but can also be a source of leaks. Look for a coat with inside pockets if you want to store valuable goods. They're great for keeping your smartphone both accessible and dry, for example.

Noise
You'll be amazed (and perhaps annoyed) by the noise created by a stiff raincoat. If you can, test it out before buying (we recommend creating a scene in the store by doing windmill stretches), or give it a go at home before taking the tags off.

PSI
You may see raincoats that claim to hold out water sprayed at up to 40 lbs. per square inch or more. Since rain falls at around 2 psi and a hurricane would reach perhaps 10 psi, don't base your purchase on this criterion.




Ready to start shopping? We've recently found this Eddie Bauer Men's WeatherEdge Rainfoil Jacket ($74.25 with $9.99 s&h, a low by $25), featuring breathable seam-sealed construction, zippered pockets, and a stowable hood. Or check out this Columbia Men's Dr. Downpour Rain Jacket ($48.82 with $5.99 s&h, a low by $45), with 2-layer breathable nylon and double stormflaps on the front zipper.

Having said all of this, you should understand that there isn't a raincoat that will keep you perfectly dry when hiking up a mountain on a 90-degree day during a rainstorm. Either the rain will get you or perspiration will. However, for most situations, you can find rain gear that will do its job, and thanks to competition among Gore-Tex-like materials, you no longer have to shell out big bucks for one.
---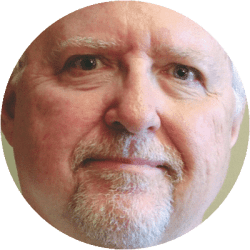 Contributing Writer
Tom Barlow is a freelance journalist specializing in lifestyle and consumer issues. In addition to DealNews, his writing has appeared on many websites, including Forbes.com and Aol's DailyFinance.com.
DealNews may be compensated by companies mentioned in this article. Please note that, although prices sometimes fluctuate or expire unexpectedly, all products and deals mentioned in this feature were available at the lowest total price we could find at the time of publication (unless otherwise specified).