How to Earn and Redeem Frequent Flier Miles
Flying is expensive, but you can earn airline points for your next trip every time you travel, or even just by using your credit card!
The idea of a free (or nearly free) vacation has a strong allure, which is what makes airline miles, frequent flier programs, and other travel rewards plans so appealing. And yet that promise is often unfulfilled, because miles can be hard to get and even harder to redeem. Let us walk you through the world of airline miles and help you start saving up for your next getaway.
Start Earning Airline Miles with a Frequent Flier Program
The basic premise of frequent flier programs is that the more you fly, the more rewards you get: Each flight earns you miles which you can turn into trips. The first step is, without doubt, to sign up for your favorite airline's frequent flier program. Though you can sign up for a program with any airline you might fly, you'll make the most of your mileage if you focus on earning rewards from a single airline — so target an airline that flies from your home airport and offers destinations you want.
If you're interested in international travel, you'll probably want to look at airlines that are members of an alliance of airlines, which typically includes international carriers. You'll be able to use your miles in their partner programs, too, which can help you take your miles farther.
There are three major alliances:
Oneworld, which includes American Airlines
SkyTeam, which includes Delta Airlines
Star Alliance, which includes United Airlines
If the above airline alliances don't suit your travel needs, just look at the rewards program with the airline you most frequently fly.
Earning Airline Miles Without Buying Airfare
Buying airfare isn't the only way to earn miles from a frequent flier program. Most programs also offer bonus points for a variety of activities, including shopping at a partner retailer, eating at certain restaurants, signing up for a new account or service, or signing up for their newsletter. American Airlines even offers bonus miles for donations to certain charities.
You'll typically get from 1 to 10 miles per dollar spent or a flat bonus for signing up for a new service, and we've seen offers as high as 50,000 points (which typically equates to two or more round-trip domestic flights) for such offers, so you'll want to keep an eye out for them. Signing up for their newsletter is a good way to see new deals when they come up, but you can also check the airlines' websites, which will often have a page for shopping and special offers.
Of course, you want to be cautious here. It's easy to justify buying things you don't really need because of the promise of airline miles, but the miles you're earning have very little cash value (on average, 2 cents or less per mile). However, if your airline offers rewards at a retailer you'd be shopping at anyway, there's no reason not to get some extra airline miles along with it; just be sure to use the links from your airline's newsletter or shopping page to be sure you're getting the points.
Double Down on Rewards With a Travel Credit Card
Like shopping to earn airline miles, building up miles with a travel rewards credit card can tempt you to overspending. However, responsible spending on a rewards card is a great way to earn miles with the purchases you make every day as well as earn even more miles by buying airfare and using your airline's partner retailers.
Most airlines will have their own branded rewards card, but if you aren't committed to a single airline, there are many general travel rewards cards that let you redeem points for flights at a variety of airlines as well as hotels and more. Card comparison tool MileCards can help you see what you'll actually get out of a travel rewards card based on how much you typically spend month to month.
When you're shopping for a card, pay attention to:
Any mileage bonus you might get as a new account holder. Fifty thousand miles or more is common. Often, this will require you to spend a certain amount in your first few months, but the bonus is usually worth it.
The annual fee. Many travel cards will have one, and you'll want to make sure the fee won't outstrip the value of the extra miles you're earning. The less you fly, the less you're likely to be able to justify a high annual fee.
How many rewards points you're getting for what. Make sure you get a card that will give you the most rewards points for the things you're buying anyway.
How you turn your rewards points into miles. Especially if you're looking at general travel rewards cards, you'll want to know what hoops you'll need to jump through to turn those points into miles on your preferred airline.
Once you've picked out your travel card, our advice is to use it for everything you buy, from the morning's stop at Starbucks to the new big-screen TV you're buying, to your monthly bill payments. Even small purchases will add up over time to a lot of airline miles.
The only situation in which we don't recommend using a rewards card for purchases is if you're going to carry a balance. Because rewards cards won't offer the lowest interest rates, you'll be spending more on interest than you need to, and that will eat into the value of any rewards you're earning. However much you spend, aim to pay your card off in full every month.
Turning Your Airline Miles into Travel
How many miles you'll need to get where you want to go will vary depending on the route, the airline, the class you're flying, and the time of year. (And, no, it's never as simple as 1 airline mile letting you travel 1 mile.) You'll want to check your program's terms for details on just how many points you'll need, and to be aware of the restrictions on travel.
Traveling on airline miles is often subject to restrictions, including blackout dates around major holidays, limited seat availability, miles expiring, and fees. Yes, you can expect even your frequent flier airfare to have some fees tacked on, which can be as low as $5 but go into the hundreds.
Start by heading to your airline's website (consult the details on your particular frequent flier program to find out exactly where to go) and researching flights. Ideally, you'll want to book early to get in on the limited number of seats available to passengers traveling on miles and also avoid last-minute booking fees that some airlines charge. You may also want to check different route options; some routes may have higher fees than others due to airport fees or fuel surcharges.
If you're having trouble finding available flights, which can be common if you're looking at flights around the holidays, you may find it's better to buy a ticket with cash, but then use miles to pay for upgrades. If you want to get the best value for your rewards, compare the cash cost to the mile cost to weigh whether it's better to pay in points or cash.
To sum up, here's our advice for making the most out of any airline's frequent flier program:
Join the rewards program at the airline you fly on most frequently.
Fly on that airline whenever you travel.
Take advantage of shopping offers from the airline that offer you bonus points.
Get a travel rewards card that gives airline miles, put most of your everyday spending on it, and pay it off every month.
Be aware of your rewards plan's rules to help you get the tickets you want... and know when it's better to spend cash.
Do you have a favorite frequent flier program? Tell us about it in the comments!
---
Related
DealNews Features
:
The 7 Cutest Travel Destinations for Adorable Animal Watching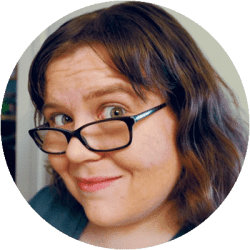 DealNews Contributing Writer
Originally working in IT, Elizabeth now writes on tech, gaming, and general consumer issues. Her articles have appeared in USA Today, Time, AOL, PriceGrabber, and more. She has been one of DealNews' most regular contributors since 2013, researching everything from vacuums to renters insurance to help consumers.
DealNews may be compensated by companies mentioned in this article. Please note that, although prices sometimes fluctuate or expire unexpectedly, all products and deals mentioned in this feature were available at the lowest total price we could find at the time of publication (unless otherwise specified).