How to Buy the Best Radar Detector for Your Budget
So long as American highways have speed limits, there's no doubt that State Troopers will hide behind billboards with radar guns poised. For this reason, radar detectors remain popular with even modest drivers, and some manufacturers will even offer to pay for any ticket that the user gets, if the device didn't sniff out a cop. But aside from such a guarantee, it can be hard to determine the differences between radar detectors, especially when they vary so greatly in price, ranging anywhere from $35 to $450 or more. Before you spring for that cheap deal or splurge on a high-end device, check out our tips from an expert about what to look for in a radar detector.
Do note, though, that radar detectors remain illegal for all vehicles in Virginia and Washington D.C., and on U.S. military bases. They used to be illegal in Connecticut, but that law was repealed in 1992.
Strike Up the Band: How Radar Detectors Work
When a cop fires a radar gun to get a fix on your speed, the gun sends out a signal, which then a radar detector can, well, detect. These stray X, K, and Ka signals from the cop's gun are picked up by modern radar detectors. But of course, police aren't oblivious to the use of radar detectors and implement increasingly sophisticated methods to catch speeders; there's a fourth band, called Ku, and police have begun using LIDAR laser detection as well.
Many radar detectors will thus advertise detection of these various bands. The entry-level Cobra ESD 7100 ($39.95 with free shipping, a low by $4), for example, is billed as a "9 band" detector — but that doesn't mean it provides more protection. Newcomb and other experts remind us that all detectors, regardless of price, will cover the same radar bands. The more important variables to look for include the range of the detector, and its ability to filter out false readings. Detectors under $100 generally have shorter ranges and will often give "false positives" from things like grocery store automatic door openers, for example.
What to Look for in a Radar Detector
Radar detectors come in a variety of price points, and it can be difficult to determine which model can best satisfy your needs. Thus, to better explain the world of radar detectors, we turned to Doug Newcomb, a former editor of Road & Track and Edmunds.com, and a contributor to publications such as Popular Mechanics, MSN Autos, and others. He's given us the lowdown on the features, brands, and accessories that will let you cruise in comfort.
There are some features that immediately distinguish great radar detectors from lesser ones, such as the presence of forward-facing and rear-facing antennas. The best radar detectors also have large and easy-to-tweak buttons. "You want to pay attention to the controls," Newcomb says. "You don't want to be searching for tiny controls while you're driving." More expensive detectors will also employ some stealth technology, such as "radar detection detection." That is, police have now taken to scouting out whether a driver might use a radar detector.
And while we don't recommend texting while driving, that doesn't mean you can't use your smartphone at all, especially when it aids your detector. Newcomb's a fan of app-controlled systems, which work in tandem with a smartphone for easy operation. Some apps have crowdsourcing features that let drivers talk to each other about where speed traps lurk. Newcomb points to the Cobra iRadar detector system, which leverages an iPhone app, plus crowdsourcing to also keep drivers informed of accidents and other potential road hazards. Finally, for drivers mostly concerned with the growing number of red-light cameras, radar detectors, like the Escort Passport 9500ix ($448.95 with free shipping, a low by $1), come pre-loaded with information about thousands of red light and fixed-position speed cameras.
The Cost of a Good Radar Detector
As with many high-tech electronics, the more costly the device, the better it likely will be; according to Newcomb, the sweet spot for radar detectors is between $200 to $450. "Typically you'll get better features, better technology, and better components" the more you spend, he says. Then again, any tech product category has its purveyors of over-priced wares, so Newcomb cautions against automatically assuming that expensive is always better. Part of the calculus boils down to seeking established brands like Escort, Cobra, and the like, and going with their higher-end models.
But what exactly makes the higher-end detectors worth the coin? Newcomb says that more expensive models are more finely tuned: they can spot weaker signals from further away (1,000 feet or more), and will have superior front and rear detection of LIDAR. Certain bands can also be disabled manually on the best radar detectors; K, for example, is the source of many false alarms. Better radar detectors are just plain easier to read, too, with bright LED screens that display picked-up signals and strengths.
Against LIDAR, a cheapie detector doesn't have a chance. Most LIDAR guns can reach their target from 1,000 feet in two microseconds, and have a beam spread of just three feet. (Conventional radar, by comparison, sends a much fatter beam: about 300 feet wide and 75 feet tall from a distance of 300 feet.) What's more, cops will often aim for a car's license plate, and cheaper detectors will miss the LIDAR entirely. But that doesn't mean inexpensive detectors don't afford some level of protection. The makers of expensive, highly-rated models (see below) also make entry-level detectors that will do the job, and the aforementioned Cobra ESD 7100 gets good marks as a budget detector. But it will get false positives.
Buy Brand-Name Radar Detectors
As with other electronics, certain brands have a history and a loyal following as a result of their quality and features, while others lack much weight in the market. "Escort, Cobra, and Valentine One have traditionally been the go-to brands," Newcomb says. That's not to say that the field is limited those three, though. Beltronics also ranks highly among the respected makers of radar detectors. Going outside those four doesn't mean you have a lemon on your hands, either, but you'll want to apply some added scrutiny to features and performance when looking at an off-brand.
Where to Learn More About Radar Detectors
Think you can find good, solid information on radar detectors at Consumer Reports? Guess again! That's one product category absent in its otherwise exhaustive coverage of the consumer electronics market. But radar detector comparisons do exist online: Top Ten Reviews rates the 10 best radar detectors for 2013, and not surprisingly, the most expensive — the aforementioned Escort Passport 9500ix — comes out on top, with perfect 10s in features, performance, accessories, and support. But Newcomb also suggests talking to fellow fast drivers to see which detectors they favor and why.
If you've done your research but still aren't sure which radar detector is right for you, Newcomb says you may be able to take a detector out for a test drive. But, if you're purchasing a used radar detector, private sellers may not agree to such a road test, making your purchase more risky. "Radar detectors aren't cheap and you might get stuck with something once you buy it, so you want to make sure you like it and it works," he notes.
Bottom Line
When it comes to buying a radar detector opting for the budget model may save you money, but it means that you might sacrifice clarity, accuracy, and features that might come in handy. If you decide that you can live with these omissions, then a cheaper model that falls in the $40 to $100 range may serve you perfectly fine.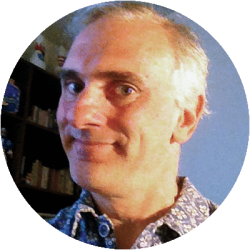 Contributing Writer
Lou Carlozo is a DealNews contributing writer. He covers personal finance for Reuters Wealth. Prior to that he was the Managing Editor of WalletPop.com, and a veteran columnist at the Chicago Tribune.
DealNews may be compensated by companies mentioned in this article. Please note that, although prices sometimes fluctuate or expire unexpectedly, all products and deals mentioned in this feature were available at the lowest total price we could find at the time of publication (unless otherwise specified).