What Graphics Card Should You Buy?
You don't need a top-tier video card to play games like Overwatch or League of Legends.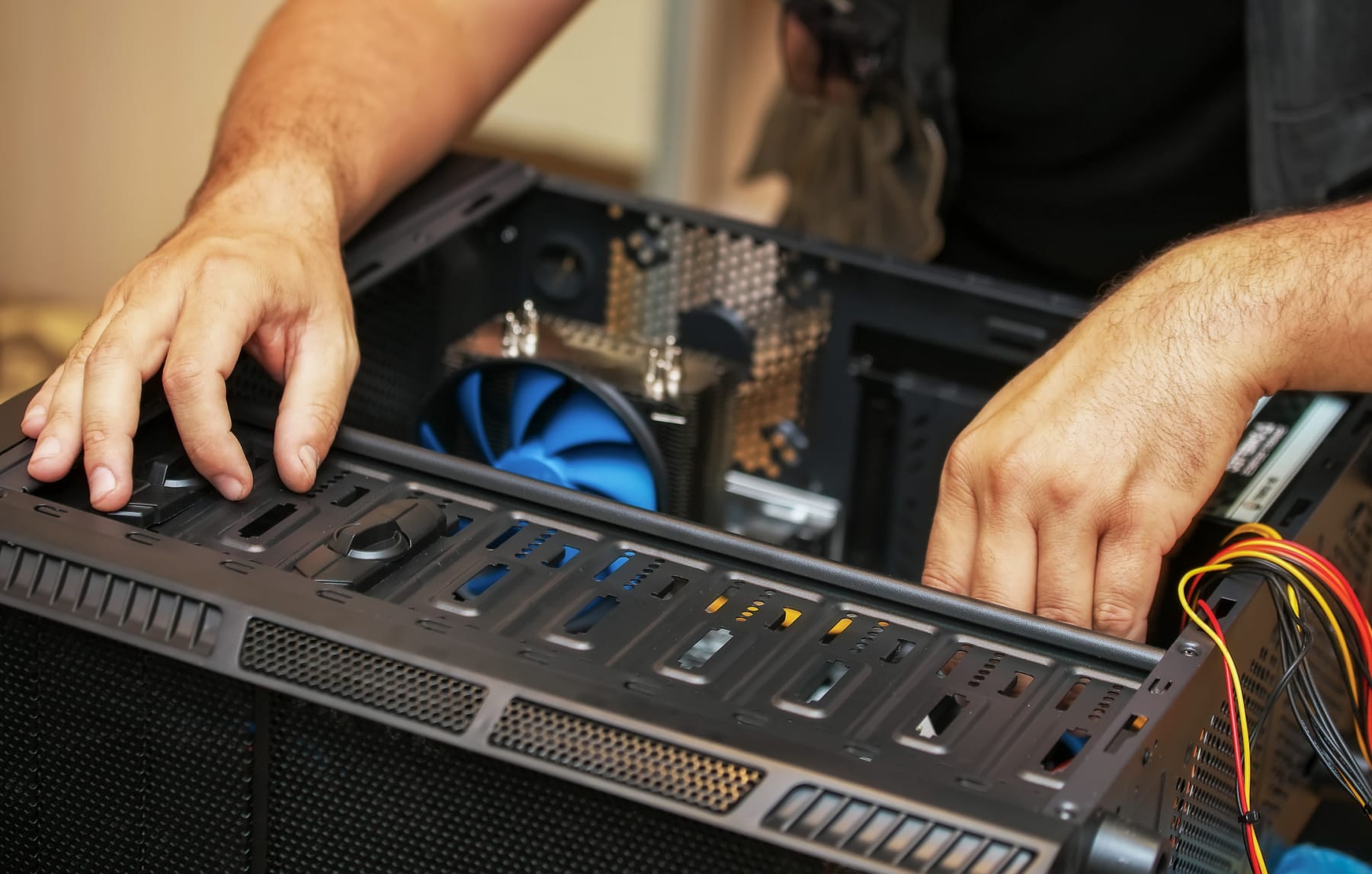 Your graphics card has a huge effect on your computer's performance. It determines which games you can play and whether you can use virtual reality devices, play 4K video, or do other intense video rendering. Finding the best card for your system can be a chore — but we're here to help!
Read on as we discuss video card technology, terms to know, and how to pick a graphics card that'll meet your needs.
What Is a Video Card?
There are two main types of video cards: integrated and discrete. Integrated chipsets are built into your computer; you can't remove these graphics processors without replacing the motherboard or CPU they're built into. Discrete graphics cards can be replaced as long as the motherboard will support the upgrade.
Integrated graphics chipsets are generally budget-oriented and will struggle with anything demanding. Discrete graphics cards are generally more powerful than integrated chipsets; you'll need one if you're interested in gaming, photo/video editing, 3D design, or any other video-intensive processes.
In most cases, if you want better graphics on your laptop, you'll have to buy a new laptop.
Most laptops have integrated graphics chipsets, but higher-end laptops sometimes come with discrete cards. However, you can't typically upgrade mobile graphics processing units (GPUs). In most cases, if you want better graphics on your laptop, you'll have to buy a new laptop.
There's basically two big competitors in graphics chipset production: Nvidia makes GeForce chipsets, and AMD makes Radeon. These companies sell those chipsets to card manufacturers — like EVGA, MSI, and Gigabyte — and the manufacturers make the actual cards. The manufacturer you choose will affect the price and warranty of your card, but performance is largely dictated by chipset and memory.
Graphics Card Terms to Know
Before we dive into the world of current-gen video cards, let's cover some quick vocab.
GPU: The graphics processing unit, or GPU, is the heart of your graphics card. Together with its associated chipset, your GPU determines the amount of raw power a card provides.
Video Memory: This is dedicated memory on your graphics card that stores textures and other video assets. Though 2GB will theoretically get you into AAA games like Battlefield 1, most new games will want at least 4GB. More is better.
PCI Express: Your graphics card has to plug into your computer somewhere, and that somewhere is a PCI Express slot. Any PCIe card can be plugged into any PCIe slot, provided the slot is long enough. The length of the card or slot is indicated by an "x0." Shorter cards such as PCIe x4 work fine in longer slots (e.g., PCIe x16). There are different versions of PCIe, but don't worry too much about it — they're all compatible.
SLI and CrossFire: These competing technologies allow you to use multiple graphics cards in the same system, so you can get enhanced performance in applications that support it. The technologies aren't compatible. Nvidia's SLI technology only works with SLI-compatible cards, and AMD's CrossFire tech only works with CrossFire cards.
Overclocking: Overclocking boosts your card's memory/GPU speeds, providing increased performance at the cost of increased power consumption and (sometimes) shortened chip life. Some manufacturer warranties cover damage from overclocking, but many don't — check your warranty for specifics. When in doubt, contact the manufacturer.
How to Pick a Graphics Card
If your sights are set on popular eSports games like Overwatch or League of Legends, you only need a low- to mid-tier graphics card. Nvidia's GeForce GT 1030 or AMD's Radeon RX 550 or RX 560 will likely get the job done. Consider the Radeon RX 560 if you can get it for a decent price — it's a big step up from the 550. Expect to pay about $170 to $200 for entry-level Radeon cards; you'll pay slightly less for the GT 1030 series.
Want to play games at 'ultra' settings? Nvidia's GeForce GTX 1080 series and AMD's Radeon RX 580 can handle just about anything.
While VR displays like the Oculus Rift don't require super-high resolutions, they do have to render two separate displays — one for each eye. Additionally, sustaining a high frame rate is critical to an immersive experience. Oculus recommends at least 90fps — low frame rates can cause nausea. Nvidia's GeForce GTX 1060 or AMD's Radeon RX 570 are decent starter VR cards, but the more power, the better. This tier is hovering at around $350 to $500 as of this writing.
If you want to play AAA or VR computer games at "ultra" settings, or need to do some heavyweight video/design work, look to the high-end cards. Nvidia's GeForce GTX 1080 series and AMD's Radeon RX 580 can handle just about anything you throw at them, if you're willing to pay the $400 to $700 price tag.
AMD and Nvidia also offer bleeding-edge chipsets if you've got money to burn. AMD's Radeon RX Vega series and Nvidia's Titan cards are no-holds-barred processing powerhouses. These monsters start at $800 and go up quickly as you add more power. Nvidia's most advanced GPU, the Titan V, will cost you a cool $3,000.
How to Buy a Video Card
Once you've figured out which video card you want, finding a good price can be challenging. GPUs are extremely adept at the calculations required to mine various cryptocurrencies. As the popularity of cryptocurrency mining has ballooned, the demand for graphics cards has skyrocketed.
SEE ALSO: Here's Why It's NOT a Good Time to Upgrade Your Gaming PC
As a result, graphics cards — especially high-end cards — routinely sell for significantly more than the manufacturer's suggested retail price. Fortunately, recent data indicates that prices for graphics cards may finally be falling.
To find the best deals available, you should always make a DealNews alert for video cards. You should also consider checking out PCPartPicker, a site that shows you the prices on components from multiple retailers.
If you're trying to figure out how much of an upgrade a new card might be over your current system, check out the site UserBenchmark. It provides an easy way to compare a number of different PC components — including graphics cards.
Breaking PC Bottlenecks
A graphics card can only do so much. CPU power, memory, and disk speeds can all limit your computer's performance; unless the rest of your PC is up-to-date, you might end up bottlenecked by one of your other components.
That said, a mid-tier CPU and a higher-end graphics card will serve you better than a mid-tier graphics card and a high-end CPU. If your old PC seems sluggish and underpowered, spend your upgrade cash on a quality video card and an SSD — don't worry so much about updating your CPU.
Readers, which graphics card do you currently have your eye on? What are your tips for finding the best GPU deals? Let us know in the comments below!
---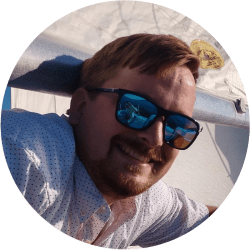 Contributing Writer
Sean is a freelance writer and photojournalist working in the Hampton Roads region. He has been a writer, adventure motorcyclist, drag racer, data nerd, shade-tree mechanic, and tornado chaser. Recommend good beers to him on Twitter at
@wxgeek
.
DealNews may be compensated by companies mentioned in this article. Please note that, although prices sometimes fluctuate or expire unexpectedly, all products and deals mentioned in this feature were available at the lowest total price we could find at the time of publication (unless otherwise specified).