How to Build a Quality Home Entertainment Center on the Cheap
6 expert tips for buying the best stereo setup on a budget
If there's one area of modern life that's almost as confounding as choosing a diet, it's hunting for the right audio components to build a killer stereo system or home entertainment center. Just as in the dieting world, you'll hear lots of outlandish claims and hyped testimonials about soundbars, speakers, and the like. What's more, a lot of industry jargon can confuse the novice consumer.
If there's a refreshing antidote to the audio hi-fi snobs of the world, it comes from Simon Zreczny, the founder of Audio Consultants, which has four stores in the Chicago area. Since 1967, he's dispensed first-rate advice to all sorts of customers, from those seeking a starter set of headphones to those with money to spend on the best home theater system around. Here are his six tips for putting together a quality home entertainment center on the cheap.
Listen Before You Buy
You'd never think of buying a new car without taking it for a test drive. Alas, the one danger with buying any sort of home hi-fi equipment lies not so much in buying it online as buying it online without hearing it first. That's why Zreczny has listening rooms at his stores, so consumers can listen (and learn) first-hand the difference between a $300 receiver and a $3,000 one. The good news is that once you hear the right system for you, all the razzmatazz surrounding wattage numbers and specs tends to fly out the window. "You cannot get caught in the 'specs-manship' battle," Zreczny says. "A 200-watt system for $400, or 400 watts for $200? That doesn't mean a thing to me."
It's All About the Receiver
Let's say you've saved up for a big stereo purchase and want to spend $500 on a receiver, and $1,000 on a killer pair of speakers. Sounds smart, right? Not according to Zreczny. "I would immediately reverse that equation," he says. "The electronics will be the weakest link. You always have to watch for your weakest link, because that's what you will hear." In other words, the speakers, no matter how expensive, can only perform as well as the receiver or power amplifier that drives them. Spend the big money there first; you can always upgrade your speakers later.
Plan for Upgrades with Separate Components
It's true that an "integrated receiver" (one with its radio tuner, amplifier, and pre-amplifier built into one unit) will be convenient and cost less. And for consumers who don't care much for sound quality, that's where they'll want to go and stay. But if you value high quality sound and wish to upgrade your system someday, Zreczny says that with integrated receivers, you'll have to get rid of the whole thing and start over. While separate components are more expensive, one big advantage is that over time, you can improve your system one manageable piece at a time.
Home Theaters & Stereos Have Different Needs
There's been a lot of hype surrounding 7.1 surround sound audio systems, but Zreczny isn't buying it. Here's what's more confusing: The folks who name this stuff either can't add — or want to make it confounding for the consumer. You see, 7.1 is actually eight channels of audio: seven speakers to provide various shades of left, center, right, front and rear audio, plus a subwoofer. Zreczny says that 5.1 (left, right, center, left surround, right surround, plus a subwoofer) is just fine. "Most movies are five channels; that's the standard for Dolby Digital and for live broadcast." And you might not need the subwoofer if, say, you pick good speakers with enough bass response.
If you want the 5.1 system to double as a place for music listening, your main left and right speakers are the ones to lavish some attention on, though you have to be careful. A system built for 5.1 surround sound isn't necessarily optimized to function as a true stereo. You can of course listen to music in 5.1, but most music listeners find simple left-right stereo more satisfying. "In an ideal word, I'd have two systems: one for video and one for listening to music," Zreczny says. "Then you don't have to compromise anything." Otherwise, pick a surround sound receiver that allows you to listen to music in simple stereo with minimal fuss.
Do Your Research & Take Your Time
Flash sales might be awesome for clothing sales, but not for entertainment systems. Given the investment you'll make here — and the amount of time you, your family, and guests will spend listening to music and movies on the system you build — you'll want to take your time making a decision. "A stereo system or a surround system is not something you want to get and install in a hurry, like an appliance," Zreczny says. "You should take your time, and get involved in the purchase. We have customers [with whom the purchase] takes months. We can go to the house, look at the environment, and make recommendations."
Stay Within Your Budget
Assuming you've picked the right receiver, your speakers will have a fair shot at performing optimally. Here, Zreczny's advice couldn't be simpler. "Whether its a floor speaker or not is irrelevant; stop at the speaker you like," he says. "It's a very personal thing. It should produce low frequencies well, commensurate to the room you are listening in. You don't want to put small speakers in an enormous room. That's why I like to build the system up to the speaker."
With all that established, the world of stereos and home audio might still confuse you. If so, don't feel bad; part of that represents an intentional effort by slick companies to impress you (or intimidate you) into buying something brand-name. As with any other potentially big-ticket purchase, arm yourself with knowledge. Read, study, ask questions of your knowledgeable friends. But most of all, listen: The system you hear before you buy has the most chance of sticking with you, and providing real entertainment value, for years and years to come.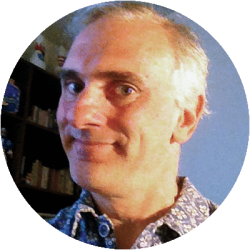 DealNews Contributing Writer
Lou Carlozo is a DealNews contributing writer. He covers personal finance for Reuters Wealth. Prior to that he was the Managing Editor of WalletPop.com, and a veteran columnist at the Chicago Tribune.
DealNews may be compensated by companies mentioned in this article. Please note that, although prices sometimes fluctuate or expire unexpectedly, all products and deals mentioned in this feature were available at the lowest total price we could find at the time of publication (unless otherwise specified).