How to Brew Your Own Beer at Home (Without Going Broke)
Brewing beer isn't much cheaper than buying it. Buying used equipment and joining a local homebrewing community can bring your costs down.
It's a little late to say that homebrewing is sweeping the nation; the nation's already been swept. More than a million Americans are making beer at home! With homebrewing stores and groups springing up everywhere, getting into the hobby is easier than ever. Better yet, it's legal in all fifty states for you to make your own beer at home.
Ready to join the millions of Americans who are brewing their own beer? Read on to learn how you can get started. Plus, we've got some tips that'll help you save money while you're at it.
The Basics of Beer Brewing
So how do you brew? First, you sanitize all your equipment within an inch of its life. Then you boil water and add malt, hops, and yeast. Afterwards, you close this mixture up and wait a couple weeks. Then you can bottle your product — adding some sugar for carbonation — and wait a few more weeks. That's it; you've got beer!
Most beginner recipes require about a month from your 'brewing day' until your bottled beer is ready to drink.
Of course, the devil is in the details. You'll need specialized equipment, and your brewing experiment will take over your kitchen for a couple days. You'll also need to be fastidious about sanitation, timing, and temperature. And you'll want to do your homework. Don't just rely on the instructions in your kit; definitely watch a few tutorials on YouTube and/or seek out advice from more experienced brewers. Above all, you'll need patience. Most beginner recipes require about a month from your "brewing day" until your bottled beer is ready to drink.
Pick the Right Beginner's Beer Kit
If you're ready to get your feet (and the rest of your kitchen) wet, check out a beginner's brewing kit. These include the equipment you'll need to get started. Most beginner's kits range from $60 to $200, depending on what's included.
At minimum, you'll need a primary fermentation container (either a carboy or bucket), a bottling bucket (and some associated accessories, such as airlocks and siphon hose), a 5-gallon pot, a bottle capping tool, about 50 12-oz. bottles, and caps. You'll also want a way to boil 5 gallons of water in a reasonable amount of time. If you suspect your stove might not be up to the challenge, consider a propane-powered turkey fryer.
SEE ALSO: Let the Craft Beer Come to YOU: Here's 7 Sites That Ship Suds
If you want to save a couple bucks, you might be tempted to buy the cheapest beginner's kit you can find. Be careful: Most sub-$100 kits require you to supply some of your own gear. Cheaper kits will often lack bottles, caps, capping tools, and/or a 5-gallon stainless steel pot.
Northern Brewer Homebrew Supply makes a beginner's kit that includes everything you need to brew and bottle your first beer for $100. The kit even includes the ingredients — all you need to do is add water. It even includes a 20% off coupon for your next Northern Brewer purchase, so you can save a few bucks when it's time to upgrade your kit.
Want to Save Money? Buy Used
If you're getting into homebrewing to save fistfuls of cash, we have some bad news. Brewing your own beer isn't significantly cheaper than buying it.
Other outlets have done more comprehensive breakdowns, but here's the takeaway: you're probably going to spend around $1 per bottle. And even if you stick to the most basic homebrew kits, you're still going to spend at least $5 per 6-pack of beer. What's more, it's going to take you 4 to 6 hours of work and a month of waiting before you can taste the beer you've brewed.
Even if you stick to the most basic homebrew kits, you're still going to spend at least $5 per 6-pack of beer.
Luckily, you can keep costs down by buying second-hand brewing equipment. Facebook's marketplace and Craigslist often feature local listings for brewing supplies. Thrift stores are an excellent source of very large pots, which can be expensive to ship. If you're not ready to jump into 5-gallon batches of beer, consider opting for a small batch starter kit. It's cheaper than the 5-gallon kits, and you probably already have the required 2-gallon pot on hand. The only other equipment you'll need are a dozen 12-oz. beer bottles.
A Word on Carboys
Beginner kits will often come with opaque fermenting buckets; they resemble the plastic buckets you find in hardware stores. If you want to spend a little more, you can upgrade to a carboy. These clear brewing vessels will let you see exactly what's happening to your beer without disturbing things.
Carboys come in glass and plastic. While you can make excellent beer in either, we recommend plastic. It's cheaper, easier to carry, and can be ported to add a spigot — so you don't have to lift 40 pounds of proto-beer to transfer it into another container. That said, plastic carboys are easily scratched, and even small scratches can harbor bacteria that could ruin your beer.
SEE ALSO: You're Getting Less Than You Think With These 6 Things
No matter what, you'll want to store your beer someplace dark. Exposing beer to sunlight can ruin the flavor — that's why the beer you buy in the store comes in dark brown bottles. A brewing expert we spoke to recommended wrapping your carboys in old t-shirts. Alternatively, you can simply store them in a refrigerator. Used full-size fridges routinely sell for less than $150 on Craigslist.
Brewing Is Better With Friends
Like beer itself, brewing is often best enjoyed with friends. Plenty of cities have local homebrewing communities, which you should seek out. They're a great place to get brewing tips and advice, buy used equipment, and try new beers. Plus, making friends in your local homebrewing community can help you get in on group orders for ingredients, bottles, and other expendable supplies.
Once you've made your first beer, don't be afraid to expand your horizons! Wine and mead are becoming increasingly popular in the DIY community!
Readers, have you taken up brewing as a hobby? How much did it cost you to get started? Share your favorite brewing tips and tricks in the comments below!
---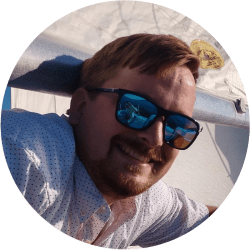 DealNews Contributing Writer
Sean is a freelance writer and photojournalist working in the Hampton Roads region. He has been a writer, adventure motorcyclist, drag racer, data nerd, shade-tree mechanic, and tornado chaser. Recommend good beers to him on Twitter at
@wxgeek
.
DealNews may be compensated by companies mentioned in this article. Please note that, although prices sometimes fluctuate or expire unexpectedly, all products and deals mentioned in this feature were available at the lowest total price we could find at the time of publication (unless otherwise specified).