How Online Retailers Collect & Use Consumer Data
Not all data collection is bad. In fact, some retailers use it to better consumers' online shopping experiences.
Recently the Washington Post wrote about how the National Security Agency is secretly piggybacking on the tools that enable Internet advertisers to track consumers. That is, the NSA uses "cookies" and location data to pinpoint targets for government hacking and to bolster surveillance. The Post goes on to say that this activity, to the extent that it's going on at all, likely happens without the cooperation of your favorite retailer. What's more, the NSA has always maintained that they're going after terrorism threats, not smart shoppers out to snag deals on Swiffers or K-Cups.
But just what do your favorite online stores know about you? How do they collect that information? And how do they use it? To get a better idea of how retailers gather and use consumer data, we turned to David A. Steinberg, the founder of XL Marketing, a digital marketing company that uses data and analytics to help leading brands acquire, engage, and retain customers.
When we shop online, do retailers collect information on us from the second we arrive? Or are most online sites more passive in terms of how they treat visitors?
David A. Steinberg: It depends on the retailer. Some sites are so granular that they can do almost anything with data; Amazon may be the best example of that. [The company] looks at everything consumers do transactionally, and also looks at what shoppers have looked at. Amazon then folds this info into its algorithm and whenever you buy something, it'll tell you that 'people who bought this also bought x, y, and z.' That statement is coming straight from Amazon's user data.
Is there a name for this type of data crunch?
DAS: Amazon's algorithm is a recommendation engine, and the company runs in such a way as to help the consumer. Amazon is employing behavioral targeting and recommendation engines to help create a transaction with the consumer. The megaretailer wants to drive the most meaningful offers to its users, so the more information it compiles, the more accurate Amazon's recommendations based on psychographics, demographics, or spending habits are. That's why we call it a win for the consumer.
But some people feel that the more information big retailers have on us, the more likely we are to meet with privacy invasions, or worse.
DAS: A lot of the disconnect consumers feel comes from what some abusers have done with data. There's more fear around data for what it could potentially cause, rather than what it has actually caused. Health data is a great example. To my knowledge no insurance company has hacked into a user's database to make a decision based on what disease he might get. But that's a fear. With big data, there is a 1984 Orwellian fear that it will lead to privacy constraints, and that debate was blown open last year by the NSA and what it was doing. But what we're talking about here is nothing more than targeting consumers with things that they likely already want to buy. In the end, the consumer can always choose to not buy it. Consumers can also clear cookies to get rid of advertisements that track interests based on where they've clicked on the Internet.
Alternatively, can shoppers game the online data system to get even more bargains to come their way?
DAS: Shoppers can gain access to more bargains faster specifically on flash sale sites. But consumers also have to offer up substantially more info than they would to other commerce website: shoppers have to be registered users just to get on the site. Then, users have to like the site on Facebook to get a head start on the sale, etc. Basically, the logic is this: "If you give us your email and like us on Facebook, we move you from the back of the line to the front of the line."
What are some of the online retailers and businesses that excel at using our data to help us, and what are they doing right?
DAS: Aside from Amazon, you'd have to rank Walgreens, Netflix, and Gilt among the best. Walgreens uses consumer data to crunch rewards card points to make coupon recommendations so customers can spend more money on the things they already buy. The drug store also encourages its customers to go online and purchase things such as prescriptions through mail order, which is a great example of a clicks-and-bricks strategy that takes care of the consumer.
Is collecting data via e-commerce strictly a game for the big dogs of retail? Or are we seeing the technology accelerate to a point where smaller businesses can now join in the act?
DAS: The attribute most responsible for driving data collection is the drop in technology costs: it's Moore's Law [named after Intel co-founder Gordon Moore]. The server that three years ago used to take 24 hours to run a spending report — and cost $40,000 to do it — can now run that report in minutes and costs $2,500. The Cloud also plays a big part in this; companies don't have to buy the server anymore. They can rent it. A dry cleaner or small businessperson can have access to the same capacity as almost any large corporation. However, many companies don't understand how to wrangle all this power just yet.
No matter how much we say about the great potential for data, some of our readers might still be nervous. What's your message to them?
DAS: When you think about organizations and how they collect data online, in the vast majority of cases the consumer can opt out. If you don't want Amazon tracking what you buy and how, you don't have to shop there. But why is it bad when someone shows you an ad based on something you're interested in? Likewise, what is the harm if an e-commerce company makes a recommendation based on something you bought before? There are ways data can be misused and mismanaged, but I have not run into any companies interested in doing that. It's not in their best interests.
Steinberg adds that we can expect to see more much data analysis and number crunching by companies big and small in the year ahead. And, for as often as consumers can opt out simply by staying away from Internet commerce sites or installing ad-blockers, they can also opt in and take total control. As he notes above, no consumer is forced to purchase anything from a particular retailer; the smart consumer will instead pit the emails, texts, special offers, and recommendations of one retailer against another. And in that case, you'd want the Amazons and Gilts of the world to have your data — because you want to have their deals.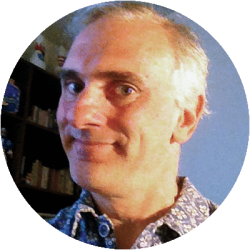 Contributing Writer
Lou Carlozo is a DealNews contributing writer. He covers personal finance for Reuters Wealth. Prior to that he was the Managing Editor of WalletPop.com, and a veteran columnist at the Chicago Tribune.
DealNews may be compensated by companies mentioned in this article. Please note that, although prices sometimes fluctuate or expire unexpectedly, all products and deals mentioned in this feature were available at the lowest total price we could find at the time of publication (unless otherwise specified).