How 'Frozen' and the World Series Will Affect Your Shopping This Fall
Stores have to estimate what goods will sell over the coming season, and knowing how they guess can make you an even more savvy shopper.
In just a matter of weeks, we'll have two big reasons to celebrate the fall: the World Series and Halloween. And if you're a retailer hoping to cash in on both those events, it becomes something of both a science and a gamble. A few months ago, when World Cup mania swept up the United States, oddsmakers actually played a hand in how much gear hit the shelves. The New York post reported that Modell's studied who was favored to win nine months before the cup, when it had to place its merchandise orders.
Knowing how retailers think can help you score some major deals — when they miscalculate and overstock certain goods, for example. To find out how different kinds of stores work the stocking game year round, DealNews spoke with Paula Rosenblum, managing partner of RSR Research, a retail technology research and advisory firm. Rosenblum is considered one of the top analysts in the retail industry, and her observations are especially timely with the holidays ahead and stores hoping to make the most of their purchasing decisions.
World Series: Picking a Winner Isn't Easy
If sports clothing sellers pull a Modell's for this year's World Series, they're likely looking at the Vegas line for the top contenders. As of press time, the Los Angeles Angels, Los Angeles Dodgers, and Washington Nationals were all up front at 9-to-2 odds, with the Baltimore Orioles and St. Louis Cardinals at 6-to-1, according to Vegas Insider. Yet when the showdown ends, there will be one loser on the field, meaning many more possible losers at the retail end.
"It's totally a gamble, and generally there is a shared risk between the paraphernalia maker and seller," Rosenblum says. "So you have this with all types of world championships. I'm sure there's a large stock of 'Miami Heat: 2014 World Champions' T-shirt and caps currently being shipped to third world countries for charity, for example." In case you forgot, the Heat lost the NBA championship to the San Antonio Spurs.
Halloween Costumes, Part One: Frozen in Time
When it comes to wagering on what's going to sell well this Halloween, Rosenblum notes that there's a shared risk between the vendor and retailer. With about a month and a half to go before the big day, CNN reports that Frozen will be the costume biggie in 2014. That's likely a safe bet given that the movie was released after Halloween last year, and is now the highest grossing animated feature of all time. (Not to mention the fact that anyone who's been within 100 yards of an 8-year-old has heard that song a few dozen times.)
But whether it hangs on in appeal or becomes a fad remains to be seen, meaning overstock could be hard to sell off in 2015. Remember last year, when Miley Cyrus VMA outfits were all the rage?
Halloween Costumes, Part Two: Dawn of the Markdown Dead
In determining what costumes will sell this year as opposed to last, retailers rely on a similar method as what's employed during other seasons with other items. "They use demand forecast engines, while trying to comp a product against a similar one in prior years," Rosenblum says. They may lean towards a small percentage increase if year-over-year sales have grown, and if they bet correctly, a good chunk of the inventory will fly off shelves this year.
But sharp discounts will begin within a week of the holiday as retailers try to move inventory, and markdown money flows from the supplier to the seller. If some pop culture favorites hang on, it's a boon for the latter: "I suspect a former employer of mine is still putting out the same Darth Vader costumers it's had since 1999, when the markdown money was received."
Decoration Information: How the Aftermarket Works
If you've ever walked through a store and spied deep discounts on Christmas ornaments, for example, you might assume those items go unsold. But it's not so. "There's a very large aftermarket for Christmas ornaments," Rosenblum says. "Whether it's December 24 or December 26, people tend to pack them away in their attics." The same applies to Halloween baubles (though it's not as much in this case). This gives stores a bit of a cushion when deciding how much stock to order, though the logic doesn't apply everywhere: "The only thing you really can't pack away is holiday candy."
Seasonal Fashion: This Year's 'Model'
While wagering goes on with how to stock apparel items, stores certainly don't need oddsmakers to do it, as was the case with World Cup merch. "This is most typically imported, so the bets are placed way early on." Rosenblum says. "The decision on how much and when to buy are based on demand forecasts: presuming that this year's forecast 'model' will sell similarly to certain products in the same category last year."
But what happens if the predictions don't hold up? That can be weather related — a mild winter, for example — and mean that shoppers should look for more aggressive price cuts earlier on. "If you make a mistake on this stuff, you just mark it down until people buy it." In some cases, the items will end up on auction sites such as eBay, though not under the umbrella of a big retailer, but smaller operations that buy up overstock.
The Grocery Game: Longer Lifespans, Local Flavor
Supermarkets have a bit of an advantage with longer lifespans on many items, and know their seasonal ebbs and flows, so "the demand curve is relatively predictable and buys can and should be the most automated," Rosenblum says. "Items are also more likely to be domestically sourced so lead times are shorter." Local assortments also matter: 57% of grocers cite them as "extremely important" to retail success vs. only 35% of all other retailers.
Yet grocers face a different disadvantage in that they have lagged behind other retail categories in inventory management technology. So the next time your supermarket is out of hot cocoa, don't blame the store manager … though you could give his 1980s computer the hairy eyeball.
When it comes to parlaying this intelligence into smart shopping, keep in mind that timing, if it isn't everything, certainly means a whole lot. If you can hold out until the last minute for a generic pirate costume, you'll get the best Halloween deal; if you wait until the end of a store's season to buy timeless clothing styles, you'll hit the lowest markdowns and be all set for next year.
And if you wait until after Christmas to snag new ornaments, you'll have that much more to spend on presents. Just don't ask even the most savvy retail genius which World Series championship shirt you should buy — not until after Game 7, anyway.
---
Related DealNews Features: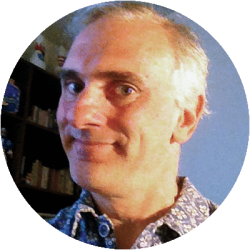 Contributing Writer
Lou Carlozo is a DealNews contributing writer. He covers personal finance for Reuters Wealth. Prior to that he was the Managing Editor of WalletPop.com, and a veteran columnist at the Chicago Tribune.
DealNews may be compensated by companies mentioned in this article. Please note that, although prices sometimes fluctuate or expire unexpectedly, all products and deals mentioned in this feature were available at the lowest total price we could find at the time of publication (unless otherwise specified).