Hot Dogs, Hardbodies, and Boxers: 8 Crazy Store Promotions
Sometimes stores aim to get publicity from their promotions by making them thoroughly bizarre — and these are our favorite ones in recent memory.
As long as there have been products to pitch, someone behind the scenes has concocted stunts to grab headlines and goose up sales. Even if it's not so much about selling in the moment, the publicity rarely hurts. Just recently, Voya launched its "Born to Save" campaign, where they offered a $500 mutual fund investment to every child born in the U.S. on October 20, 2014. More than 730 bouncy babies were registered in just two days, and it's safe to say they gave a whole new meaning to rolling in the dough.
From the delightful to the debunkable, over-the-top marketing schemes speak (or perhaps scream) to the carnival barker in us all. Here are eight examples of product promotions that have made history, hysteria, or in some cases both.
Hands on a Hardbody
Patterson Nissan of Longview, Texas announced a pumpkin carving contest for Halloween 2014, but it used to sponsor a much scarier match. The rules to "Hands on a Hardbody" were simple: Keep your hand on a Nissan Truck longer than the other contestants without leaning on the vehicle, and you win it. But victory was another matter. One 1995 competition ran for 77 sleep-deprived hours, inspiring a popular indie documentary.
The annual event came to an end in 2005 when a distraught loser killed himself. But that didn't stop some creative types (including Trey Anastasio of Phish) from staging "Hardbody" as a Broadway musical (above) in 2013.
Buy a Pick-Up Truck, Get a Free AK-47
The next best thing to gunning the engine on a new truck may be getting a gun when you buy one. And not just any gun, but an AK-47 assault rifle. Max Motors in Butler, Mo. attracted international attention with this 2009 promotion, and the little dealership with the rootin'-tootin', gun-wielding mascot was suddenly in the sights of reporters everywhere.
Interviewed by London's Daily Mail, owner Mark Muller crowed, "We are firm believers in America — our rights come from God, not the Queen." Muller hasn't repeated this promotion since, though he has given away gun vouchers, thus living up to the dealership slogan "Guns, God, Guts, and American Pick-Up Trucks." Seems that Muller overlooked the obvious, though. AK-47s were invented in communist Russia, dude.
Life Insurance Policy for "Death by Fright"
The year is 1958, a high water mark for rocket-fin cars, Elvis Presley hits, and schlock horror films. AdMagic recounts how director William Castle — more a master showman off-screen than on — guaranteed a $1,000 payout to anyone who died by fright during a showing of "Macabre." Moviegoers received actual certificates to seal the deal. History suggests that no one died, though maybe a few viewers died laughing.
Anthony Weiner Roast Boxer Shorts Night
Bill Murray has played his share of comic roles, but as a part owner of the minor league St. Paul Saints, his silliness keeps fans in stands. For National Hot Dog Day in 2011, the Saints gave away boxers on July 23 that roasted Weiner, the U.S. Congressman who infamously sent suggestive photos of himself via Twitter. Natch, the shorts were adorned with a blue bird using its phone to photograph a wiener. Two winners also earned a trip to the 2012 Nathan's Famous Hot Dog Eating Contest in New York. Which brings us to...
Nathan's Famous Hot Dog Eating Contest
The Coney Island event has attracted more than a million viewers for nine consecutive years. It's sold countless hotdogs for Nathan's and made a legend out of people like Kobiyashi, Sonya Thomas, and Joey Chestnut. A "competitive eater," Chestnut downed 61 dogs in 10 minutes to win the 2014 crown and take home the biggest bite of the $40,000 purse.
Nathan's promotes the event as dating to 1916, but no less a source than The New York Times blew the roof off that whopper. In a 2010 interview, legendary promoter Mortimer Matz told the Times that he and his partner Max Rosey needed some strategy to drum up interest in the moribund (bunned?) event. It actually started in the 1970s, lasted less than 4 minutes, and had a grand prize of 40 free hot dogs. "So we said this was an annual tradition since 1916," Matz recalled. "In Coney Island pitchman style, we made it up."
The HackSDMI Challenge
Back when digital downloads were in their infancy, major record labels assembled the Secure Digital Music Initiative (SDMI), the high-tech equivalent of the Keystone Cops. In 2000 — just as free file-sharing services like Napster were all the rage — the music industry tried to win back customers by promoting its new anti-piracy technology in a fun, high-profile way. They held the "HackSDMI Challenge," offering $10,000 to anyone who could crack its new watermarking code.
But when a Princeton University team led by Professor Edward Felten broke the code — and announced they'd publish the results — the music industry sent attorneys in to block the move. Music industry fat cats and high-falutin' lawyers facing off against clever college kids? That's the code for an unmitigated PR disaster (and a great movie adaptation).
Dr. Pepper Scholarship $1,000,000 Tuition Giveaway
Applications for this contest will run through December, and you can bet college hopefuls are doing their best to shoot videos that spotlight how they hope to make a difference. That's how you qualify, and it's a touching prelude for running a very odd gauntlet. Before zillions of people at a college football championship game, finalists will throw as many footballs as possible in 30 seconds from the 5 yard line, through a 2-ft. hole cut into an oversized Dr. Pepper can.
The big winners get $100,000 each, and we're betting on jocks who sought football scholarships in the first place. As for the other hopefuls, you might want to begin your video like this: "My dream is to avoid contests that mash up brains with brawn."
"Who Wants to Be a Turkish Millionaire?"
Unlike the St. Paul Saints, the Nashua Pride of New Hampshire had to work extra hard to attract ticket holders, since the team wasn't affiliated with any Major League Baseball franchise. With a 2002 total yearly payroll that was probably less than what a Yankees player makes in a week, the Pride improvised and sponsored "Who Wants to Be a Turkish Millionaire?" night.
It used the same quiz format as the popular game show, and the winner walked off with one million in cold, hard Turkish lira — worth a buck in U.S. currency. The publicity stunt put the Pride on the map and sold some extra tickets. But it couldn't save the franchise from moving in 2010 and folding a year later. After all, a million Turkish lira can put a strain on a bush league team's finances.
Whether a whacky promotion stands the test of time, backfires, or runs out of steam after a few tries, the folks who whip them up tantalize us with their offers. Something for nothing! Check this out! The event to end all events! Often, the best ones make us laugh. The odds may be long and the huckster quotient strong, but it's the consumer equivalent of rubbernecking: We can't help but check it out.
And many times, that's a good thing. For at the crossroads where commerce meets contest, or buying meets beckoning, we could use a little diversion. For witnesses and participants alike, a whimsical publicity stunt promises to give you a run, and fun, for your money.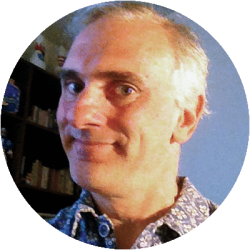 DealNews Contributing Writer
Lou Carlozo is a DealNews contributing writer. He covers personal finance for Reuters Wealth. Prior to that he was the Managing Editor of WalletPop.com, and a veteran columnist at the Chicago Tribune.
DealNews may be compensated by companies mentioned in this article. Please note that, although prices sometimes fluctuate or expire unexpectedly, all products and deals mentioned in this feature were available at the lowest total price we could find at the time of publication (unless otherwise specified).