10 Homeschool Resources Parents Need Right Now
Join local and online groups, get creative with your setup, and don't be afraid to think outside the classroom.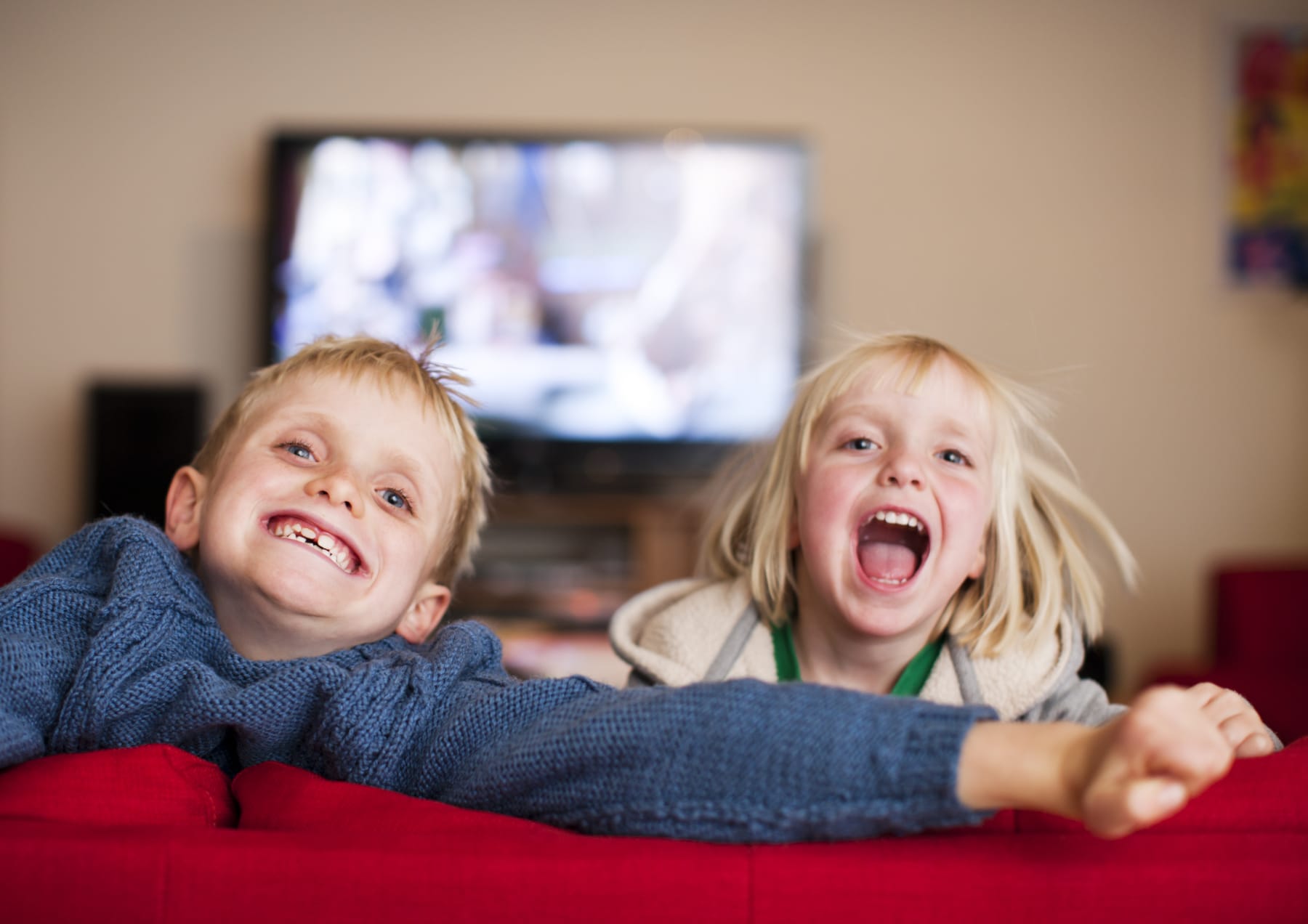 The 2020 school year is off to a rocky start for some people, but even those who have experienced a smoother beginning can't deny this academic period looks much different than past ones.
Whether you've opted to homeschool your kids because you're worried about the coronavirus pandemic, or you've been forced into at-home learning because of virtual schooling, we have homeschool resources, tips, and tricks to help you out.
Traditional Homeschooling vs. Forced Homeschooling
Homeschooling used to have a very specific definition, but thanks to the pandemic, it's become almost synonymous with virtual learning. Another way to describe this unanticipated homeschooling of sorts is "forced homeschooling" — which kind of sounds like your kids are holding you hostage!
But the truth is, when parents typically decide to homeschool, they conduct research and have time to acquire materials before embarking on this adventure. Due to the pandemic, some parents have decided it would be easier to begin homeschooling their kids, rather than risk a back-and-forth from virtual to in-person school, hence the term "forced homeschooling."
How to Find Communities for Homeschool Support
Plenty of homeschool communities are out there, but your mileage may vary based on your area. It also may take quite a bit of digging to find your local groups. The Home School Legal Defense Association provides lists of national organizations, as well as those at state and local levels, and even overseas military support groups.
Homeschool organizations exist at national, state, and local levels, and you can also find communities on websites such as Reddit.
Be aware that many of these organizations have a religious basis; that might be largely because some states don't have homeschool statutes. In those cases, parents might find they need to enroll their children in a private or religious school, and then they can homeschool them. The enrollment just provides a legal umbrella for families, as some states can allow children that don't attend school to be reported for truancy.
If you're having trouble finding a group, you can also look to Reddit's r/homeschool community. Plenty of parents offer homeschool support there. They answer questions like "How do you veterans set up your homeschool 'classroom'?" and also provide success stories, resources, and discussion.
Homeschool Resources You May Not Have Considered
Some people thrive in a homeschooled environment, but others have a negative experience. This is especially true if parents aren't ready for the workload that comes with homeschooling, and find themselves in over their heads.
There's an entire Reddit community devoted to people who had negative experiences growing up homeschooled. While being aware of these occurrences is important, not every homeschool experience is a negative one. However, it might be worth the time to read through some of the posts and experiences, just so parents can be sure that what they're envisioning for homeschool will benefit their children more than traditional schooling would.
SEE ALSO: 13 Learning Websites for Kids That Working Parents Can Count On
Based on the Reddit community, it seems the biggest complaints are about a lack of social engagement. That can be resolved by ensuring your children are able to socialize with their peers. Even if you have to resort to video calls for now, that outside interaction can help keep kids from feeling isolated.
Aside from that, a lot of adults who were homeschooled talk about feeling educationally neglected by their parents — that is, they say they feel their parents failed to satisfy their basic schooling and education needs. The Coalition for Responsible Home Education has guidelines for how to report educational neglect in every state, plus other homeschooling resources and information.
Homeschool Help: 12 Tips For New Homeschooling Parents
Consider a Period of 'Deschooling'
Stefanie Norris, a Data Entry Specialist at DealNews who's in her eighth year of homeschooling, recommends what's called a period of "deschooling." She describes it as a sort of reset for both kids and parents, where they let go of what they think school is. However, it's important to note this isn't an extended vacation — you should still do educational activities with your kids during this time, like reading together and doing fun, hands-on projects.
'Deschooling' isn't just an extended vacation — you should still do educational activities with your kids during this time.
If parents are having to rely on virtual schooling for the year, this "deschooling" probably isn't a viable option for them. For those parents, it's important to set a routine that aligns with what the school has laid out. Norris also says it can be rough in the beginning, so have patience as you all try to adapt to a new normal.
Be Ready for Hands-On Learning
A lot of children won't be able to handle the school workload completely on their own, so be ready to help them stay on track and lead them through it. Norris notes that kids in grades six through eight can generally handle the work on their own fine, but may have time management issues.
Keep in mind breaks will be necessary. Adults don't typically like to sit and focus on nothing but work for eight hours, so it stands to reason kids won't like it, either. Norris suggests giving younger kids, from about ages 5 to 10, "wiggle breaks" every 30 minutes to an hour. Those give children time to move around, and they allow their brains to rest from the schoolwork.
Get Creative With Your Setup
Many homes are probably not set up to have rooms turned into homeschool areas. Jason Savage, one of DealNews' Content Shift Managers, notes that his family is having to be creative with setting up all their kids for school. He says this includes things like headphones, mouse pads, chairs, and desks/surfaces to work on.
Not sure what gear your kids will need? Check out this homeschool resource from Insider that covers everything from timers to traditional school supplies.
Remove Distractions
This tip is probably one you've already anticipated, but depending on the age of your children, there might be quite a few distractions to consider. Obviously, items like TVs, phones, and tablets (that aren't used for school) are easy distractions to find and remove. But also think about any particular toys kids are used to carrying around at home. Those should likely be removed from the school setup, as well.
Join Local Groups That Provide Homeschool Resources
Many websites point out that parents joining local homeschooling groups can open up their world to even more resources. This doesn't mean you have to socialize in person, either; often these groups communicate on Facebook or via email. They can be great for finding out about other resources, learning about events for homeschooled kids, and serving as a place to ask questions if you need homeschool help.
Look Into the HSLDA
As Lisa Bedford, "The Survival Mom," notes, the Home School Legal Defense Association is a Christian-based organization. However, the blog notes that if someone from your school district, board of education, child protective services, or other agency contacts you questioning your homeschooling, the HSLDA can help. It does have a small monthly fee — around $12 at the time of publication — but if you can afford it, that extra cost could come in handy one day.
Be Flexible
Know that a plan that works for other homeschooling families might not work for you. That doesn't mean you're doing anything wrong — everyone is different. Keep in mind that it's okay to change and adapt based on your family's needs. The Survival Mom suggests if something isn't working, try it at least twice. Then if it still doesn't work, move on.
SEE ALSO: How to Find Free Online Homework Help
Ease Into Homeschooling
It can be tempting to jump in when the school year begins, but homeschooling can quickly become overwhelming. Sites like The Survival Mom and Lucidchart both recommend easing into it. Begin your first week by focusing on only one subject. Then, the next week you can add another subject. By week three, you should be comfortable enough to add a third subject, or more.
Create a Daily Schedule
Being flexible is important, but so is routine. Many sites, including Lucidchart, point out that creating a daily schedule to follow will help everyone. You might be able to be a little more flexible after you become used to homeschooling. But at first, the routine is important so that your kids are used to doing schoolwork at a certain time.
Don't Be Afraid to Be Untraditional
School doesn't have to mean sitting at a desk and staring at textbooks and worksheets all day. It's okay — and encouraged! — for parents to think outside the classroom. As Lucidchart points out, activities like playing board games, practicing baking and cooking, and even laundry and other household management skills are a form of learning. Social distancing is important right now, but that doesn't mean you can't take your own kids on a nature walk outside.
Check Out Online Learning Resources
If your kids are already engaging in screen time, you can breathe a little easier knowing they're doing something other than watching mindless cartoons. Check out lists from sites like Wirecutter, which offers an article titled "Some of the Best Online Learning Games for Kids." And if your kids will be using Google Classroom, Wirecutter also has a good primer on "How to Use Google Classroom Like a Pro."
Homeschooling Is Different Than Public School
Remember that homeschooling is a different world than traditional schooling. One doesn't have to mirror the other, and it's okay to not teach every subject every day when homeschooling.
Readers, what are the best homeschooling resources you've found? Share them in the comments below!
---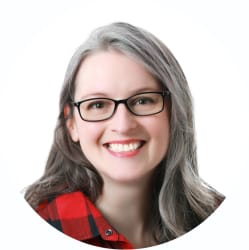 Senior Staff Writer/Consumer Analyst
Julie's work has been featured on CNBC, GoBankingRates, Kiplinger, Marketwatch, Money, The New York Times, Real Simple, US News, WaPo, WSJ, Yahoo!, and more. She's extolled the virtues of DealNews in interviews with Cheddar TV, GMA, various podcasts, and affiliates across the United States, plus one in Canada.
DealNews may be compensated by companies mentioned in this article. Please note that, although prices sometimes fluctuate or expire unexpectedly, all products and deals mentioned in this feature were available at the lowest total price we could find at the time of publication (unless otherwise specified).